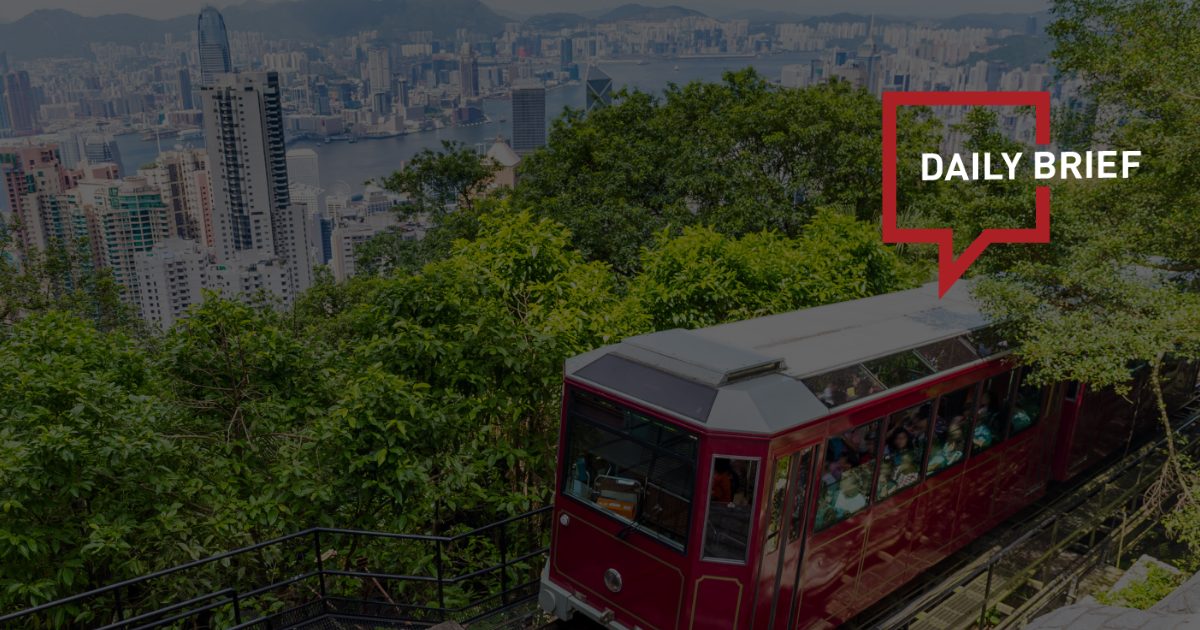 Shanghai Disneyland to take part in China's 'smart tourism' initiative
>> Shanghai Disneyland is one of the first official trial sites in China for the country's new 'smart tourism' initiative, launched in March this year by China's Ministry of Culture and Tourism, when the government department started accepting applications from any interested pilot sites. Participating attractions have been tasked with developing interactive experiences using advanced technologies such as 5G, virtual reality (VR), augmented reality (AR) and artificial intelligence (AI).
Marriott International announces executive appointments in Asia Pacific
>> Marriott International announces new appointments to its Asia Pacific (excluding China) leadership team. Christina Chan has been appointed Chief Financial Officer of the company's Asia Pacific region. John Toomey has been appointed Chief Sales and Marketing Officer, Asia Pacific (excluding China).
MSC Cruises China: Our competitors are beyond the sea
>> In an exclusive interview with ChinaTravelNews, Helen Huang, president of MSC Cruises China, said that the world's third-largest cruise brand by capacity is bullish about the China market. Despite all the challenges, Ms. Huang firmly believes that China's cruise industry is growing in both consumer service operation and the supply chain, including cruise ship procurement, talent recruitment, ship maintenance and even shipbuilding.
Foreign tourists aren't going back to China, a problem for the stuttering economy
>> Despite China's reopening to the world after the pandemic earlier this year, it seems foreign visitors are not yet returning. Just 52,000 people arrived on visits organized by travel agents in the first quarter of the year, The Wall Street Journal reported. That's 98% lower than the same period in 2019. The World Tourism Alliance, a Chinese tourism research outfit, said in a report that the country's tourism sector was in a state of "distress and depression" following China's slow reopening after the pandemic.
Boeing being edged out by Airbus in China's aviation market
>> Chinese airlines' need to renew their fleets of aircraft could offer an opportunity for Boeing, but ongoing US tensions and the launch of China's first domestically built narrowbody passenger jet may undermine its efforts to compete with European rival Airbus and pick up new orders in the critical aviation market.
China's embassy to Russia criticizes treatment of citizens at border
>> China's embassy in Russia criticized the treatment of five Chinese citizens who were refused entry into Russia, calling the treatment inconsistent with the overall friendly relations between the two countries. The five, attempting to drive into Russia from Kazakhstan late last month, were refused entry after four hours of examination and had their visas canceled, the embassy said on its WeChat social media account on Friday.
Study trips on the rise amid China's tourism recovery
>> Study trips, which usually refer to extracurricular activities combining learning and packaged tours, are gaining vitality as the country's tourism market is recovering from the impact of COVID-19. In 2022, the number of study trips made across China exceeded 6 million, hitting a record high. In 2023, the market scale of study trips is expected to reach 13 billion yuan (about 1.82 billion U.S. dollars) to 15 billion yuan, said Zhang Yan, an industrial expert.
China's ice-snow economy warms up, cools heatwave
>> Ice and snow sports have been gaining steam in China following the Beijing Winter Olympics in 2022. China's ice and snow leisure sites will receive over 520 million visits, with its revenue exceeding RMB 720 billion (USD 100.24 billion) during 2024-25, according to a report released by the China Tourism Academy.
China's tourism sees accelerated recovery in H1
>> China saw a total of 2.384 billion domestic tourist trips in the first six months of this year, a year-on-year increase of 63.9 percent, the latest data from the country's Ministry of Culture and Tourism (MCT) showed. During the period, domestic tourism revenue reached 2.3 trillion yuan (about $320.2 billion), up 95.9 percent compared with the same period last year. A total of 5.5 billion domestic tourist trips are expected to be made in China during 2023, rebounding to more than 90 percent of pre-pandemic levels, the report said. The revenue generated by the domestic travel market this year will exceed 5 trillion yuan, over 80 percent of pre-COVID levels.
Malaysia is one of the top searches for travelers from China
>> Malaysia has been one of the top destinations of choice for Chinese travelers for a few years now, and 2023 is no different, according to new data from a home-sharing platform. The country ranked eighth in Airbnb's list of "top 10 most-searched countries and regions" by Chinese travelers this summer, alongside other popular Asia Pacific destinations including Thailand, Japan, South Korea and Australia.
Tourism Fiji boosting PR efforts in China
>> Since the China market came back, Tourism Fiji has taken awareness of the destination to the next level. Tourism Fiji says Bloomberg Business Week China, Traveler Magazine and F Magazine have featured destination Fiji. The total media coverage from these examples reached over two million Chinese travelers along with over $1.1 million equivalent advertising value.
China's Generation Z sign up as homestay landlords after sector recognized
>> In 2022, homestay manager was officially acknowledged as a new profession by the Ministry of Human Resources and Social Security. Data from Chinese on-demand service giant Meituan showed that from January to June, the number of people involved in the homestay industry on its platform rose 47 percent year-on-year. In terms of age group, the post-2000 generation, referring to people born between 2000-09, recorded the fastest year-on-year growth of 140 percent. The homestay operation and booking portal Tujia also reported that among new homestay owners registered on its platform during the first half of 2023, 70 percent are from Generation Z — those born between 1995 and 2009.