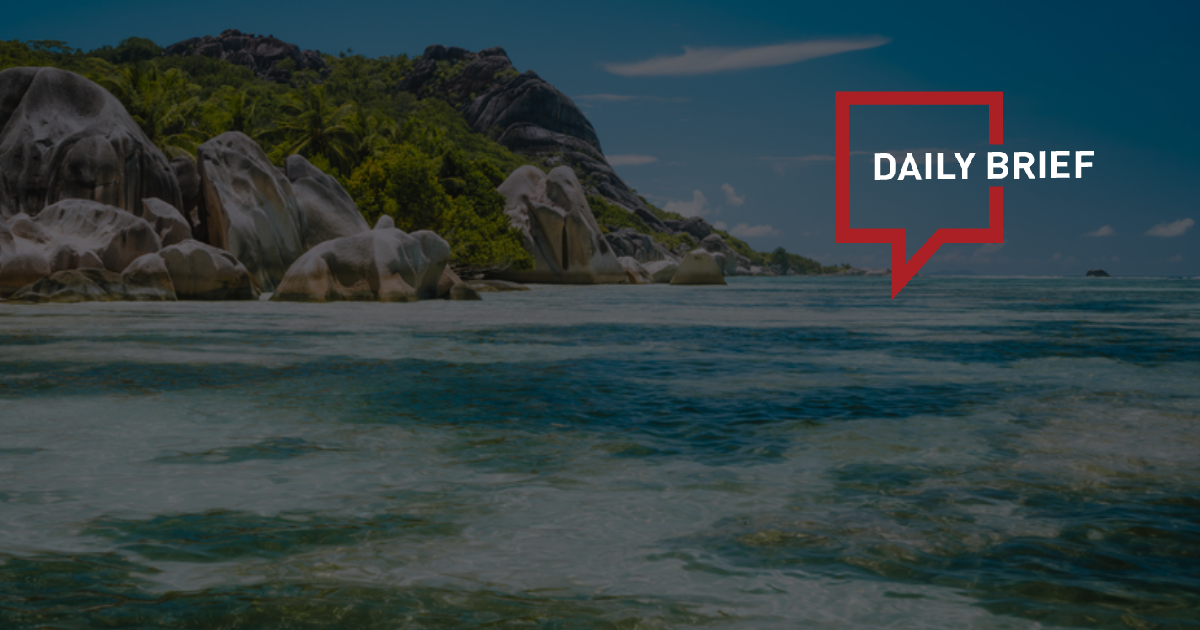 Hong Kong ends Covid mask mandate
>> Hong Kong will drop its mask mandate on Wednesday, lifting its last major restriction to contain Covid-19 as the government seeks to revive the city as a financial hub after more than two and a half years of pandemic controls.
John Lee, Hong Kong's chief executive, announced on Tuesday that the measure, which was imposed in July 2020 and enforced with HK$5,000 (US$640) fines, would be scrapped in order to draw businesses and tourists back to the city.
Japan and South Korea lift restrictions on flights arriving from Hong Kong
>> Hong Kong travelers hoping to escape the city for a holiday in Japan or South Korea can breathe a sigh of relief as both countries are set to remove restrictions on flights from the city on Wednesday. The Hong Kong government on Monday said it welcomed the lifting of the restrictions, which had forced airlines to cancel hundreds of flights in the past two months.
Meituan senior vice president Chen Liang resigns
>> Chen Liang, senior vice president of Meituan and member of the S-team, the highest decision-making body, has recently resigned from his position. During his 12 year stint at Meituan, Chen has been responsible for mobile, travel and hotel, fresh grocery and community group buying.
China Duty Free Group participates in Incheon International Airport's duty-free auction
>> China's state-run duty-free operator, China Duty Free Group (CDFG), has participated in the license bidding at Incheon International Airport, industry sources said Monday. If CDFG, the world's largest duty-free retailer, wins the auction, it will become the second foreign travel retailer to do business at Korea's main gateway, after Hong Kong-based DFS Group won an operating license back in the early 2000s.
Chinese local governments promote tourism with coupons, special events
>> A number of local governments in China have introduced measures, such as handing out vouchers and staging special events, to promote tourism and attract visitors during the spring travel peak. China's eastern Jiangxi province said on Feb. 26 that it would give coupons worth a total of CNY80 million (USD11.5 million) to tourists.
Sichuan province's cultural and tourism department plans to hold events in Hong Kong, Beijing, Shanghai, Chongqing, and Guangxi Zhuang Autonomous Region to promote tourism.
Korean airlines hope to increase flights to China starting from March
>> Korean airlines hope to increase the number of flights to China as South Korea decided to lift a post-arrival test requirement for travelers from China from March 1 as the COVID-19 situation has stabilized.
To meet the full resumption of Korea-China routes, Korean Air has completed the preparations related to the airport service and sales network in China, and is capable of quickly providing high-quality services to passengers when the number of flights increases, the company said.
AirAsia to speed up China route recovery
>> AirAsia is accelerating the resumption of China routes. The largest low-cost carrier in Asia will run 40 routes and 340 flights per week to and from 16 Chinese cities by the fourth quarter, The Paper reported today, citing Chief Commercial Officer Karen Chan.
Hainan Airlines is awarded the 5-Star Airline Rating for 2023
>> Hainan Airlines has been awarded the highest 5-Star Airline Rating by the international air transport rating organization SKYTRAX for 2023. Hainan Airlines is one of only 10 airlines currently awarded the 5-Star Airline Rating and first received their 5-Star Airline Rating in 2011.
Most Chinese consumers are willing to spend on travel, films, survey says
>> Over 90% of Chinese people will spend on items that bring 'pleasure,' such as traveling and going to the movies, according to a recent survey. Some 60.2% of respondents have plans to travel around the country this year, according to the poll. More than half have a travel budget of between RMB10,000 (USD1,436) and RMB20,000.
Travel abroad, group tour bookings expected to gradually take flight
>> More Chinese tourists have prepared to travel abroad this year and the May Day holiday is expected to embrace a travel peak with the gradual recovery of the market and related services. Online travel agency Tuniu has resumed more than 100 international routes, and trips to Thailand account for 70% of the total. For long-haul routes, which are expected to further resume in March, Tuniu has launched more than 60 outbound tourism options. An eight-day group tour to New Zealand has been the most popular, it said.