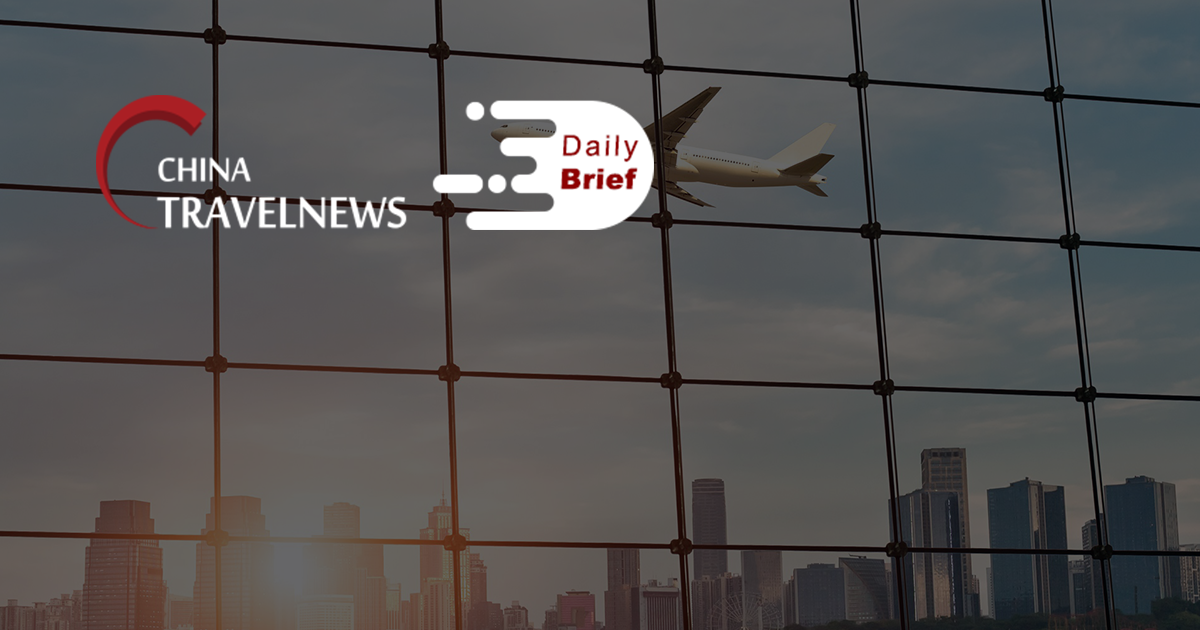 Beijing's services sector opens more areas to foreign investment
>> China's State Council announced that it had permitted Beijing to temporarily adjust certain regulations to enable more access to areas of the services sector for foreign investors, effective immediately. Adjustments to specific articles were detailed in several pieces of legislation that restrict foreign participation in the service industries, covering areas like education, telecommunications, entertainment, tourism, and construction, among others.
Northwestern China closes tourist attractions, discourages travel to control Covid outbreak
>> Lanzhou in Northwest China's Gansu Province has requested residents not to leave the city if unnecessary, closed all tourist attractions and suspended operation of relatively closed spaces including Mahjong parlors and cinemas as the city reported six more positive cases on Wednesday.
Airline discounting continues after Golden Week and winter looming
>> Chinese airlines industry on the cusp of the traditional winter low season; with 70%-50% discount on air tickets available across a large number of routes, some tickets prices even cheaper than high-speed rail, casting shadow on the fourth quarter's performance for major domestic carriers.
Survey shows remarkable consumer confidence in China for a travel restart
>> Chinese travelers are leading the airline travel recovery, with 96% intending to travel, according to a new survey by Cirium, the aviation analytics company. 81% of respondents say they plan to fly at least once within the next 12 months and 50% plan to fly by this autumn. Of those planning to travel, 73% stated it was for leisure with only 24% planning business travel.
Fosun Tourism reports 4.4% drop in business volume
>> Fosun Tourism said its business volume in January-September dropped by 4.4% to RMB 5,583.4 million (USD 873 million) from last year. For the third quarter of 2021, the business volume1 of Club Med rose 119.7% compared to the same period of 2020, and a recovery to 75.5% of the same period of 2019.
Luxury chain SLH expands in China with 4 hew hotels
>> Small Luxury Hotels of the World (SLH) continues its expansion as the brand welcomes 4 member hotels including 3 new openers to its China portfolio. SLH now has 20 hotels in Greater China (including 15 hotels in mainland China), making it the largest collection of members in the Asia-Pacific.
Las Vegas Sands CEO praises China with Macau gaming license up for renewal
>> Las Vegas Sands CEO Robert Goldstein and others in the company's C-suite spent most of the company's third-quarter earnings call Wednesday laying out why they aren't concerned by Chinese gaming regulators' plan to increase scrutiny on Macau gaming operators. Instead, they repeatedly described regulators there as "very reasonable, very thoughtful, and very fair."
'Flight mode' set to become a thing of the past
>> While in-flight Wi-Fi is nothing new, and the Civil Aviation Administration of China (CAAC) has allowed passengers to be online during flight since 2018. Several airlines had tested the water and deployed Wi-Fi on board even earlier. An annual report released by CAAC showed that, as of the end of 2020, China had a total of 64 airlines and 3,903 aircraft, of which 3,717 are passenger aircraft. Among them, only 654 aircraft belonging to 20 airlines offer passengers with an in-cabin Wi-Fi service, of which, only 213 aircrafts across 11 airlines allow passengers access in the air, CAAC said.
Trip.com eases PCR test access for Singapore travelers
>> Trip.com Travel Singapore has inked an agreement with Raffles Medical Group to provide pre-departure swab and serology services for Singapore outbound travelers, allowing customers to schedule an appointment at the time of flight booking. This service will come into effect from October 22.