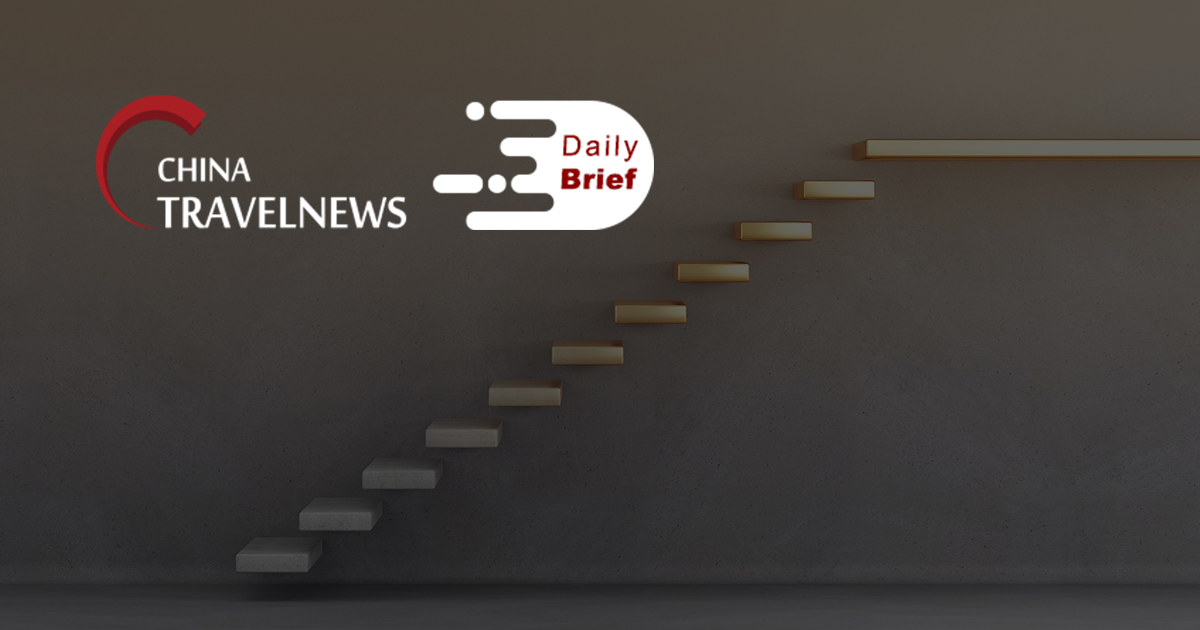 Airbnb China president to step down and join a VC firm
>> Airbnb announced on September 30 that the company's China unit president Mr. Tao Peng will step down, and Airbnb China's chief operating officer Siew Kum Hong will take full charge of the company's operation in China. Airbnb announced on June 30 that the company appointed Siew Kum Hong as Airbnb China's chief operating officer. Mr. Peng will switch to serve as a strategic advisor for Airbnb from November, and he will join global venture capital firm GGV Capital as a partner, according to the announcement (in Chinese).
Rental platforms face renewed crackdown in Beijing
>> A significant number of short-term rental listings on platforms such as Airbnb in Beijing are reportedly being shut down on the orders of the city's government. Chinese investigative journalism website Caixin said that nine short-term rental platforms, including the likes of Airbnb, Trip.com, Meituan and Tujia, were summoned to a meeting on August 20 by several government agencies and ordered to remove "non-compliant properties" within one week. The agencies are believed to include the Beijing Municipal Commission of Housing and Urban-Rural Development, the local office of the Cyberspace Administration, and the public security bureau.
Beijing 2022 Winter Olympics will only sell tickets to Chinese citizens
>> Chinese citizens will be the only ones permitted to buy tickets to the upcoming Winter Olympics, according to a ruling today by the International Olympic Committee. The IOC said in a statement its decision was made in consultation with the Chinese government. Specific requirements on COVID-19 countermeasures for spectators from China's mainland and the details of ticketing arrangements are under discussion and development.
Radisson Hotel Group appoints new VP of Finance, Tax & IT in Asia Pacific
>> Radisson Hotel Group has announced the appointment of Evelyn Wong Soo Pin as Vice President, Finance, Tax & IT, Asia Pacific, as the company moves ahead with its transformation strategy. As Vice President, Finance, Tax & IT, Asia Pacific at Radisson Hotel Group, Evelyn will be responsible for all financial and accountancy matters in the region, including overseeing business transactions and strategic investments, developing financial strategies and leading the regional finance team.
China contains Delta outbreak ahead of holiday, avoiding travel curbs
>> China has contained its latest Covid-19 outbreak just in time for a week-long holiday starting Friday, avoiding the need for travel curbs during a crucial period of consumer spending and domestic tourism. The steady decline in cases has encouraged more Chinese to consider vacations during the break, after restrictions on gathering and movement during other holidays this year impeded travel within the country, which has all but closed its international borders.
China's Golden Week travel not expected to return to pre-COVID-19 levels this year
>> China's Golden Week holiday this year is unlikely to see domestic travel rebound to pre-COVID-19 levels, industry estimates show, hurt by uncertainty over pandemic curbs and consumer fears about the health of the economy. Chinese travel booking site LY.com said it is expecting around 650 million trips, about 80% of the number made for the same period in 2019 and the lowest level since 2017. That is only a tad higher than the 637 million trips made last year when the holiday was eight days long.
China expects 127 million railway trips over holiday period
>> Some 127 million rail passenger trips are expected to be made over China's coming National Day holiday, the country's railway operator said Wednesday. The holiday rush lasts from Sep 28 to Oct 8 this year, said China State Railway Group, expecting Oct 1, the first day of the holiday, to see the highest passenger volume.
Thailand targets Indian tourists to make up for absence of holidaymakers from China
>> Thailand is looking to attract Indian travelers during the traditional holiday season to boost its tourism-reliant economy that has been hit hard by the absence of mass holidaymakers from countries including China. With the outbound Chinese travel not expected to resume any time soon, Thailand is betting on travelers from other origins to take advantage of its relaxed rules for tourists.
Troubled Chinese airline group proposes paying 40% of debts
>> HNA Group, a Chinese airline operator that ran into financial trouble after a global acquisition spree, has proposed a plan to settle $61 billion in debts owed to thousands of creditors by paying 40% of the total. The conglomerate warned in a statement Tuesday that it faces possible liquidation due to "mismanagement and investment disorder."