Trip.com Group's Global Partner Summit and Trip.Biz Partner Conference, held on October 24, 2023, marked a significant milestone in the company's pursuit of globalization. Under the theme "Persisting in Boundless Exploration," the event emphasized Trip.Biz's commitment to becoming a global frontrunner in the business travel industry.
During the conference, Trip.com Group COO Xiong Xing attended the launch ceremony of the "Global Impact Plan" and emphasized Trip.Biz's commitment to bringing a unique perspective to the international TMC industry.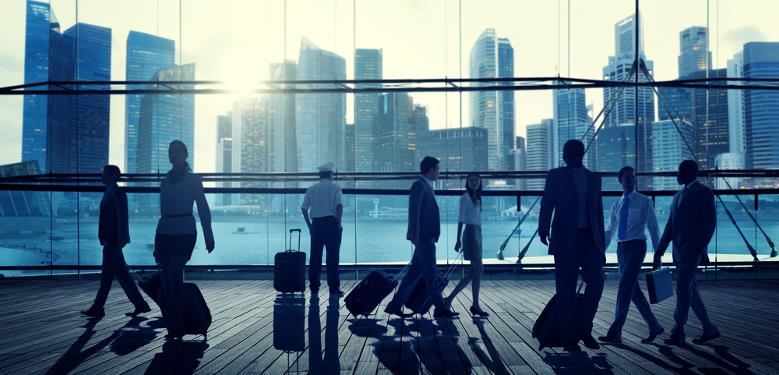 Steven Zhang, the VP of Trip.com Group and CEO of Trip.Biz, presented the comprehensive "Global Impact Plan," which comprises three key components: the "Global Partner Growth Program," the "Global Business Travel Service System," and "Digitalization Practices."
He highlighted Trip.Biz's dedication to exploring new countries and regions, helping global partners achieve globalization and digitalization. Trip.Biz has consistently strived for excellence in technology innovation, smart services, financial management, and global resources.
Trip.Biz has established international service sites across Greater China, Southeast Asia, East Asia, and Europe. After extensive testing and improvement, international service quality has surged by 80%, with the international service defect rate reduced to an impressive 0.034%.
Integrating AI technology, Trip.Biz introduces Smart Calling, Smart Online Manager, and Smart Email Generator. These innovative tools enable accurate responses to enterprise needs within 1 second, boasting a remarkable 99% accuracy rate.
Trip.Biz Global Payment Solutions has expanded its coverage to include four major business travel scenarios and offers a range of diversified corporate account payment methods, including UATP, BTA, and VCC payments.
Now, more than 88% of Trip.Biz's total transaction volume is made through corporate account payments, ensuring clarity and convenience for businesses through integrated reconciliation and settlements.
Trip.Biz currently offers international flights covering 147 countries and continues to pursue TMC IATA accreditation in 27 countries and regions. The business travel hotel network spans over 230 countries and regions, with partnerships established with nearly 2.4 million hotels worldwide. The international ride-hailing services cover over 60 countries and more than 600 cities.
Read original article