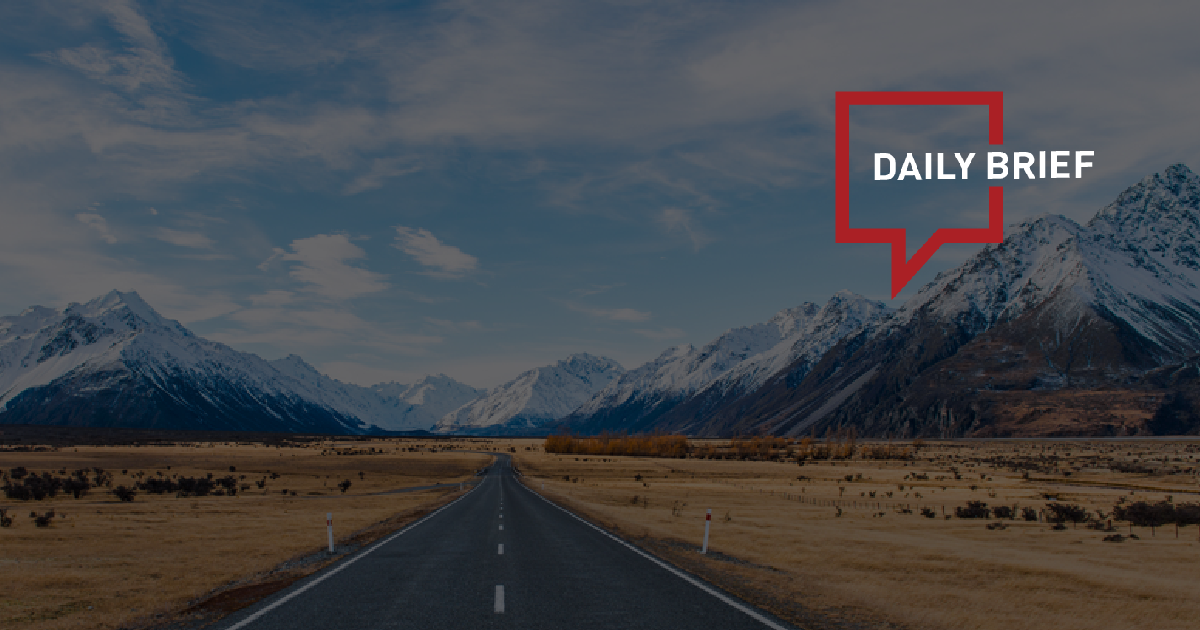 China rewards best-behaved citizens with cheaper travel
>> As China seeks to shore up its faltering economy, officials are rewarding citizens with travel discounts and offering companies cheaper loans — but only for the best behaved. China's Ministry of Culture and Tourism has announced plans to widen a pilot injecting stimulus into the tourism sector still in its nascent post-Covid recovery, using a controversial social credit system that rewards good deeds and punishes misbehavior.
More Chinese students look to Asia for higher degrees
>> More mainland Chinese students are opting to study in Asia rather than the West, according to new figures. While the trend is driven in part by relatively lower costs, experts say high failure rates among those sitting entrance examinations for higher degrees at China's universities are a key factor. Private education consultancy surveys in China put the proportion of applicants who fail the postgraduate exam and then apply to universities in Asia at between 40% (estimated by the agency Yangyang Study Abroad) and 66% (estimated by other lesser-known agencies).
Thai Foreign Ministry denies capping visas for Chinese tourists, says entry easy
>> The Foreign Ministry has denied that Thailand's entry procedure for Chinese nationals is excessively convoluted, insisting that a simplified visa process is already in place. The government is under fire from tourism operators, who say complicated visa rules are deterring Chinese nationals from visiting Thailand and could cost the economy 250 billion baht in lost revenue.
Vancouver airport passenger traffic rebounds from pandemic, but travel down from China
>> The Vancouver International Airport has seen a rebound in airline passengers since the pandemic was declared in 2020 but reduced international travel — particularly from China — is preventing the airport from eclipsing its best traffic year of 2019. The airport's president and CEO Tamara Vrooman said the drop in passenger traffic from China is evident. In 2019, a total of eight Chinese airlines operated out of the airport. That's now down to two.
Cathay Pacific offers to redeploy spare pilots to low-cost unit
>> According to a Bloomberg article, Cathay Pacific Airways has offered its junior pilots the chance to redeploy to its low-cost unit, HK Express, where they can work as first officers for about two years. Successful candidates will then be able to rejoin Cathay as first officers. HK Express needs more frontline staff like pilots and cabin crew after returning to pre-Covid flying frequency.
Trip.com reveals the latest European travel data and preferences this summer
>> Trip.com reveals an analysis of the emerging patterns and shifting preferences that define the European travel landscape this summer. Data reveals that global summer bookings (June 1 – August 31) have surpassed 2019, with short-haul travel leading this summer. Overall, bookings on the Trip.com platform for Europe increased by 72% compared to the same period in 2022 and a whopping 609% in summer 2019.
China bookings to return to pre-pandemic level by early 2024 – Agoda
>> Overseas travel bookings from mainland China are currently at just over half of pre-pandemic levels but are on course to return to the 2019 numbers by the end of this year or early 2024, the head of online travel agency Agoda said on Thursday.
China leading Asia's air travel boom, Airbus says
>> Airbus predicts aircraft manufacturers will deliver 40,850 new jets over the next two decades as customers, particularly in Asia, expand their fleets and replace older aircraft with more fuel-efficient models. About 80% of the new deliveries will be narrowbodies such as the A320neo and Boeing's 737 MAX, and the bulk of the expansion with come from China and the rest of Asia, Airbus said.
Thailand, Singapore, Japan rank top 3 countries for international arrivals in Chongqing
>> In terms of international arrivals in Southwest China's Chongqing in the first half, Thailand, Singapore, and Japan were the top three countries, according to a report on the city's culture and tourism consumption.