The world's leading brand valuation consultancy Brand Finance has recently released the annual report on the most valuable and strongest Hotel brands. Among the Top 50 hotel brands, 33 of them are based in America and 4 brands come from China.
* Hilton delivers an exceptional service as the reigning champion of hotel brands, valued at US$11.7 billion
* Le Méridien is named the fastest-growing hotel brand as a new entrant to Top 50 ranking
* Autograph Collection Hotels also makes a grand entrance, named the second-fastest growing hotel brand
* Half of top 50 hotel brands remain below prepandemic values, with Wyndham seeing the biggest decrease
* Conrad takes an extraordinary leap to become the world's strongest hotel brand, with an AAA+ rating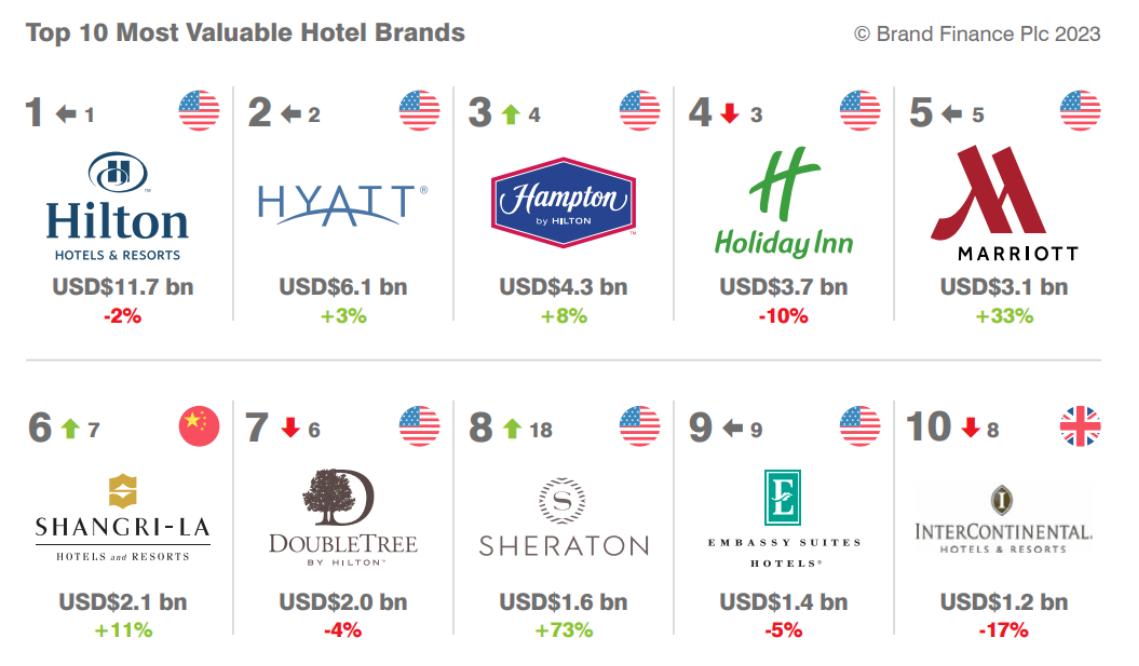 Hilton (brand value down 2% to US$11.7 billion) retains its title as the world's most valuable hotel brand, according to the latest report from leading brand valuation consultancy, Brand Finance. 2022 was an exceptional year of brand value growth for Hilton, with revenue soaring as both business and leisure travel surged post-pandemic. This year's result indicates a slight slowdown in this growth momentum, as the industry returns to a more normal trajectory. That said, Hilton's brand value remains above its pre-pandemic level, and it is almost double that of runner-up, Hyatt (brand value up 3% to US$6.1 billion).
Conrad (brand value up 65% to US$537.82 million) has jumped up 16 spots to 31st position overall, while jumping an astonishing 38 spots into the winning position for brand strength, scoring 91/100. Known for its luxurious options and personalised service, Conrad has boosted its brand strength this year through significant global expansion.