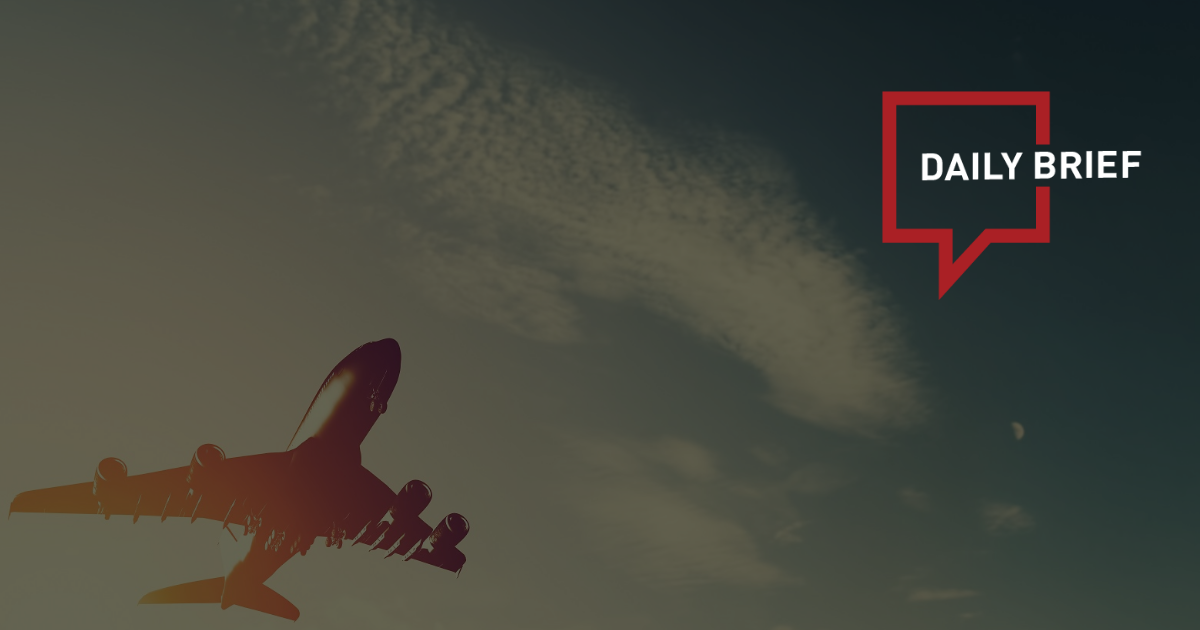 Why Chinese tourists are staying close to home, for now: Fliggy executive
>> China's once intrepid travelers are cautious about booking holidays to far-flung destinations as the world's second-largest economy recovers from the pandemic. Logistics hurdles and red tape are also deterring many from booking long-haul flights, according to Ada Xu, Regional Director for Europe, the Middle East, and Africa at Fliggy. It will also take time to restore planes on runways.
Italian embassy in China denies rumor of suspending visa applications
>> Rumors about visa suspension for Chinese tour groups are "groundless," the Italian embassy in Beijing said in a statement Saturday afternoon. The embassy has so far been receiving regular visa applications from Chinese nationals, both individually and in groups, it said.
IHG leads booming business travel in Greater China with diversified investment initiatives
>> With the continuous recovery of domestic tourism in China, the demand for business and MICE travel has surged. Responding to this market growth, IHG Hotels & Resorts launched its 2023 IHG Greater China Expo & Owner Roadshow with the theme of "Go Beyond", hosting events in Shenzhen, Shanghai, and Beijing. Ms. Rita Jiang, Vice President of Commercial, IHG Greater China, said: "Along with the full economic recovery in China, business travel has finally resumed and entered a 'fast lane' of development, bringing with it great confidence and motivation for IHG to expand the business travel and MICE markets."
Mandarin Oriental Hotel Group names new CEO
>> Laurent Kleitman has been appointed as Group Chief Executive of Mandarin Oriental International Limited with effect from 1 September 2023. He will succeed James Riley who has been the Group Chief Executive of Mandarin Oriental since 2016 and will be stepping down.
Hong Kong Disneyland trims annual loss by 12% last year
>> Hong Kong Disneyland Resort reported its business results for the fiscal 2022. The company said it's "reaching historic highs for another consecutive year", both the resort's local attendance and Magic Access (annual pass) membership rose by 22% year-on-year, despite continued negative impact of COVID-19 pandemic on tourism and operating conditions. Net loss narrowed to HK$2.1 billion, which represents a 12% improvement compared to the previous year.
Return of Chinese tourists contribute to European tourism rebound: official
>> An official with the European Travel Commission (ETC) hopes the return of Chinese tourists could boost revenues for the European tourism sector. The Chinese's return to Europe has been really well awaited, and everyone is really looking forward to seeing the Chinese back, according to Ludivine Destree, marketing project manager and China expert at European Travel Commission (ETC).
Chinese tour operators exploring tourism market of Tanzania's Zanzibar
>> About 40 people with Chinese tour operators and media houses arrived in Tanzania's Zanzibar on Friday at the start of a familiarization mission to open up Tanzania's tourism market to China. Hafsa Mbamba, executive secretary of the Zanzibar Commission for Tourism, said the Chinese visitors will be engaged in business-to-business discussions with their Zanzibar counterparts during their stay.
Passenger flight routes launched between China's Xi'an and Turkmenistan's Ashgabat, Tajikistan's Dushanbe
>> The first passenger flight route between Xi'an, capital of China's northwestern Shaanxi Province, and Ashgabat, capital of Turkmenistan, was officially launched on Saturday. The route, together with a similar route between Xi'an and the Tajik capital of Dushanbe to be launched on May 18, will mark the complete linkage of passenger flight routes from Xi'an, the starting point of the ancient Silk Road, to the five countries in Central Asia.
Cathay Pacific pilots accused of taxiing too slowly
>> Cathay Pacific has sent an email to pilots, outlining concerns that some flights have been taxiing at lower speeds than other airlines, leading to congestion on taxiways. While the airline isn't pursuing any action against pilots based on behavior in the past, the airline is stating that any future flights taxiing at slower speeds than average could lead to disciplinary action.