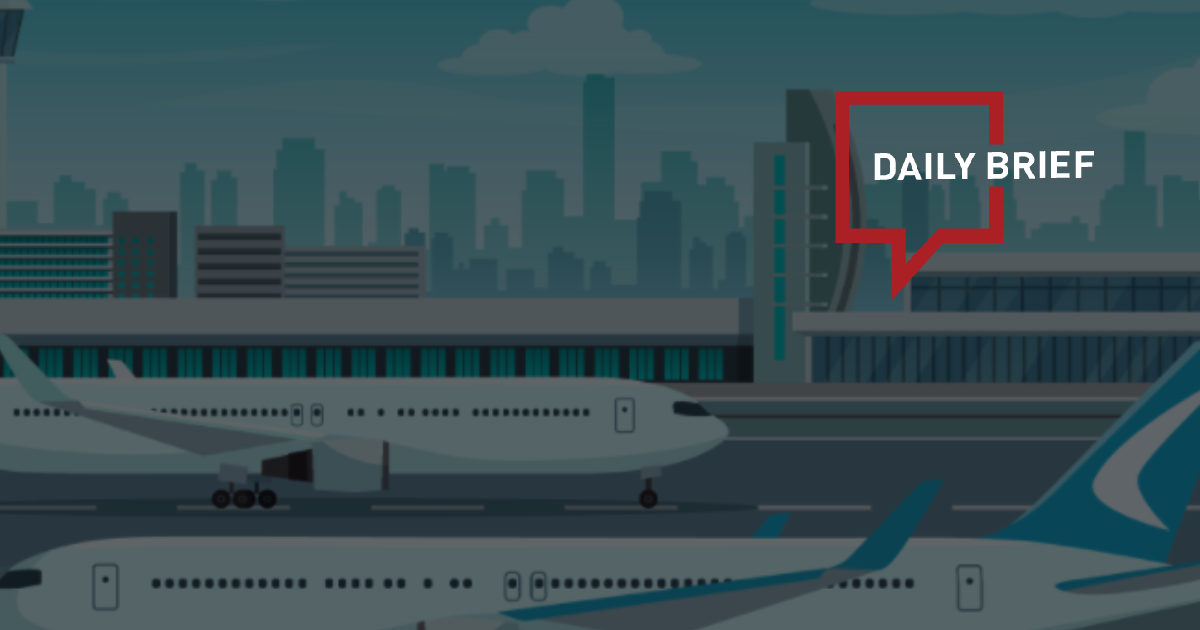 China Arising Forum set for Singapore on March 30
>> TravelDaily China in collaboration with WiT – Web in Travel, will stage a China Arising forum on March 30 in Singapore to share first-hand insights into how the Chinese online travel landscape has changed in the years since the pandemic first took hold.
Marriott expects key metric to rise in China on tourism rebound
>> Marriott said on Tuesday it expects an over 30% rise in its 2023 revenue per available room (RevPAR), a key measure for a hotel's top-line performance, in China from a year ago after strict COVID-19 restrictions were lifted. Marriott in January saw a surge in demand from the region during the Chinese New Year holiday, as it benefited from new open border policies and the lifting of quarantine requirements.
Dusit plans a post-pandemic recovery campaign in China
>> Thailand-based hotel chain Dusit is evaluating changes in guest behavior, performance marketing, and influence marketing, as the team gears initially target the lower end of the booking funnel. It is reactivating closer relationships with top Chinese travel agents, both in China and abroad, to reach a bigger audience of potential tourists.
China's 'zero-dollar' tourists are getting a cautious welcome
>> With China now reopening, Asian countries that rely on tourism to create significant numbers of jobs now face a choice: After so many years without any Chinese vacationers, can they afford to discourage zero-dollar visitors from coming back? While many in the industry want sustainable, responsible tourism, others argue "we just need tourists back, we need money," says Paul Pruangkarn, chief of staff at the Pacific Asia Travel Association in Bangkok. "That's the tug of war that's being played out."
Travelers' demand still high against a backdrop of economic difficulties
>> Even with the possibility of economic hardship, people would economize in other areas rather than cut travel budgets, according to a report compiled by Trip.com group, alongside WTTC and Deloitte.
Despite the economic downturn, luxury travel has proven resilient in 2022, according to Trip.com data. The number of bookings for 5-star hotels grew by nearly a fifth (19%) in the first three quarters of 2022, compared to the same period in 2021, taking it just 7% below pre-pandemic levels.
Cambodia to allow Chinese tourists to pay in RMB as it rolls out welcome mat
>> Cambodia plans a number of measures to welcome back Chinese tourists this year, including allowing them to make payments in Chinese yuan. Cambodia hopes to attract between 800,000 and 1 million Chinese visitors this year.
Chinese city of Ningbo offers free metro rides in evenings, public holidays to spur consumption
>> Ningbo, an industrial hub in China's southeastern Zhejiang province, is making journeys on its five metro lines free after 8 p.m. and on public holidays to stimulate the city's night-time economy and boost holiday spending. The policy will run until June 30.
Shanghai to build city's 'third airport' in neighboring Nantong
>> Shanghai Airport Authority, the state-owned operator of the city's two major airports, is planning to construct a civilian airport in Nantong, eastern Jiangsu province together with a construction company owned by the local government there which would form the 'Third Airport' in Shanghai's global aviation hub.
Shanghai Airport and Nantong City Construction Development will set up a joint venture to invest, build and operate the airport, according to data released by Shanghai's market regulators at the end of last month.
Almost 2,000 Chinese flights to enter Thailand
>> Thailand's Civil Aviation Authority (CAAT) authorized 1,910 flights from China to enter the kingdom, with 671 expected to arrive in February and 970 slated for arrival in March, according to CAAT president Suttipong Kongpool.
In addition, the CAAT has received 6,318 flight requests for the period from February 13 to 19, bringing the total number of flights for February 2023 to 25,256. A total of 269 Chinese flights already arrived in the country last month. As informed by a news report in Thaiger.