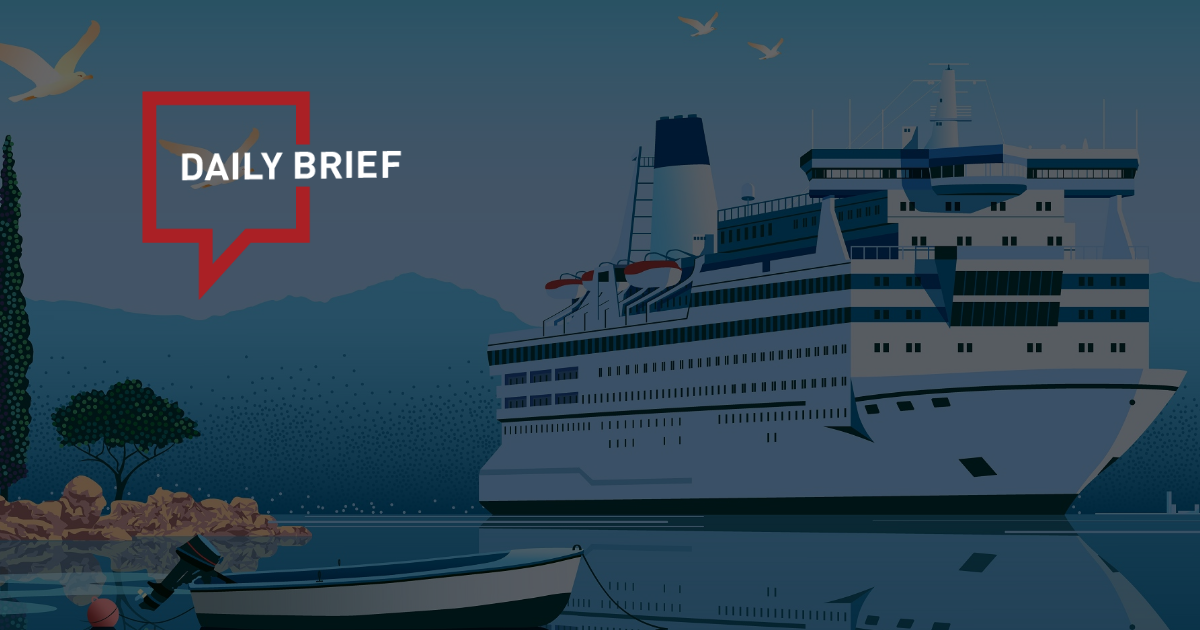 Searches for Macao surge 330% on travel platforms after SAR eases policies
>> Searches for China's Macao Special Administrative Region (SAR) climbed on mainland travel platforms over the weekend after the SAR said that it expects to receive tour groups from the Chinese mainland starting from November - the first time in almost three years. Mainland and Hong Kong SAR are the city's two most important sources of tourists. Hong Kong announced last Friday the loosening of COVID-19 quarantine measures from Monday, meaning no more hotel quarantine.
Expert: Hong Kong could scrap all travel rules if imported infection figures remain stable
>> Hong Kong can consider scrapping all isolation requirements for inbound travelers in the next few weeks if the number of imported coronavirus cases remains stable and local ones are kept contained, infectious disease experts have suggested. Professor Ivan Hung Fan-ngai, a government pandemic adviser from the University of Hong Kong, suggested the city could afford to end all travel restrictions if the proportion of cases from overseas stayed below 5% in the coming weeks.
Health chief: Hong Kong can't end travel restrictions yet
>> Hong Kong can't remove all travel restrictions at this stage of the Covid pandemic, though there is room to quickly relax local social distancing rules, the city's health chief said. While the business community wants officials to lift the three-day movement restrictions that remain for incoming travelers now that hotel quarantine has ended, Secretary for Health Lo Chung-mau said that would be too risky. The statistics on imported infections show moving too quickly could pressure the health care system, he said. Imported cases could rise two-fold, three-fold or even tenfold if further relaxation is implemented too soon, he said during a TVB program on Sunday.
Trip.com Group makes further progress in Europe and US
>> Trip.com Group continues to expand its business in Europe and the US, along with steady recovery in its Asia Pacific business, conjuring up much-needed positive performance in an otherwise challenging second quarter this year. Developments outside China, where recovery initiated much earlier, stood out. The recovery momentum in Europe and the US "remains robust" while in the Asia Pacific region is "accelerating", shared CFO Cindy Xiaofan Wang.
Japan primed for tourism windfall, but without big-spending Chinese
>> Japan is primed for a tourism windfall from pent-up demand overseas as, for the first time in nearly three years, it throws open its borders to visa-free individual travelers from Oct 11. The decisive measure, announced by Prime Minister Fumio Kishida in New York on Thursday, comes after months of baby steps that have proven to be head-scratching and cumbersome for potential visitors.
Aircraft orders up as domestic travel demand recovers
>> With the approaching weeklong National Day holiday, the booking volume of domestic flights is expected to grow further as the air travel market continues to recover from the COVID-19 pandemic. As the latest deal to increase transportation capacity, Xiamen Airlines signed a deal to buy 40 A320neo airplanes from European aircraft manufacturer Airbus. The new jets are expected to be delivered between 2024 and 2027, according to an announcement by State-owned China Southern Airlines, parent of Xiamen Airlines, on Thursday evening. The new deal, worth about USD 4.8 billion in total based on catalog price, came after a total of 100 new aircraft orders for the A320neo were placed by four Chinese airlines in July.
China sees booming development in healthcare tourism
>> Northern Chinese province Shanxi's Songmiao village rebranded itself from a small mountain village into a "sleep-friendly resort town" in 2021. Tourists are expected to improve their sleep here by taking Chinese herbal medicine baths, tasting Chinese traditional medicinal cuisine, and doing physical activities such as hiking and cycling. The occupancy rate of the cabins and guesthouses in the town stood at about 70% in 2021. Many local governments around the country have rolled out a slew of policies to boost healthcare tourism development by combining local resource advantages.
Tuniu receives Minimum Bid Price Notice from Nasdaq again
>> Online travel company Tuniu said last week that the company again received written notification from Nasdaq, indicating that for the last 30 consecutive business days, the closing bid price for the company's American depositary shares was below the minimum bid price of USD 1.00 per share requirement set forth in Nasdaq Listing Rule 5450(a)(1).