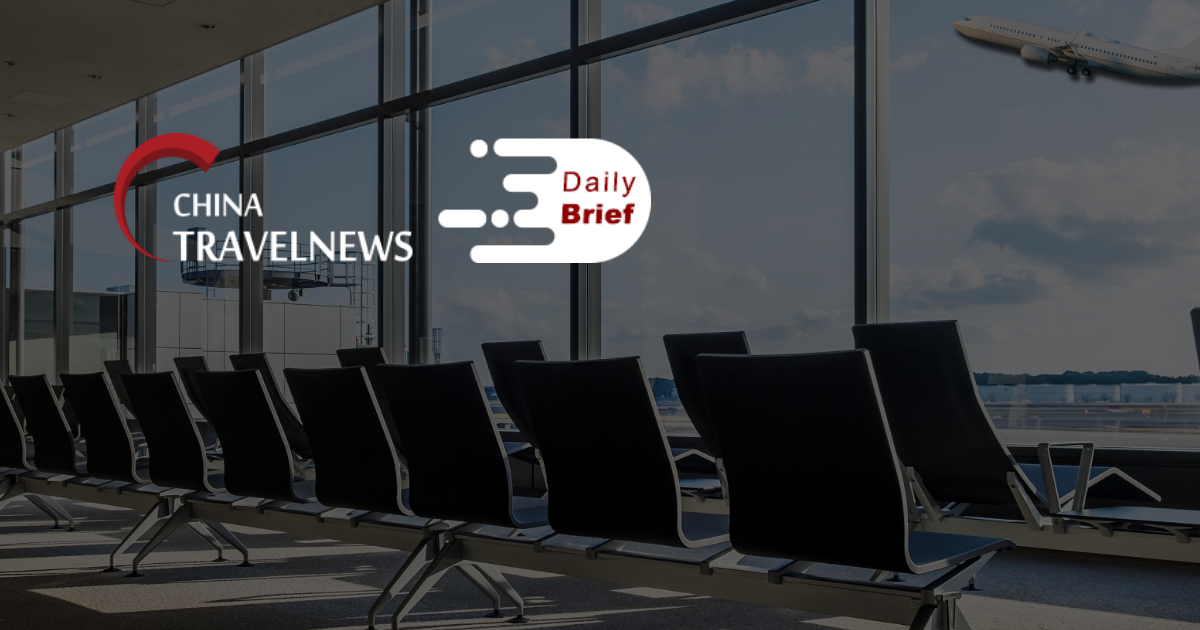 Travel spending to recover rapidly for upcoming national holidays
>> China's tourism consumption during the coming National Day holidays is likely to see continued recovery as train tickets for many popular routes on the first day of the holidays have been sold out and airfares are increasing too. Tickets to some scenic spots are back to full price.
TravelSky posts 20% drop in half-year revenue
>> Chinese GDS giant TravelSky Technology reported a total revenue of RMB 2,272 million for the first half of 2022, down by 20% year-on-year. Net profit for parent company's shareholders rose to RMB 443.0 million.
Chinese airlines carry more passengers in August, operational results show
>> The passenger turnover of several Chinese airlines climbed more than 50% year on year in August, according to operational results disclosed by airlines, indicating continued recovery in the civil aviation industry. The passenger turnover off flag carrier Air China and its subsidiaries in August jumped 56.4% from a year earlier. With a figure of 67.72%, Guangzhou-based China Southern Airlines became the airline with the highest yearly growth rate in passenger turnover in August.
Passenger volume continues to grow at Hong Kong airport in August
>> Airport Authority Hong Kong released traffic figures of Hong Kong International Airport (HKIA) for August 2022. During the month, the airport handled 479,000 passengers, representing year-on-year growth of 116.3%, although traffic remained significantly below the pre-pandemic levels of 2019. Flight movements decreased by 11.3% to 11,390 compared to the same month last year.
Hong Kong could announce quarantine-free travel this week
>> Hong Kong could detail plans to end hotel quarantine for inbound travelers in a move designed to trumpet the financial hub's revival. The announcement could come as soon as this week with arrivals instead required to undergo self-monitoring for seven days. The implementation date is undecided as it will affect existing operations for the airline and hotel industries.
Cathay Pacific Airways raises passenger capacity forecast
>> Hong Kong's Cathay Pacific Airways expects to reach a third of pre-pandemic passenger capacity by the end of the year, increasing a previous estimate of one quarter, after crew quarantine rules were lifted, it said on Friday. Hong Kong last week announced it would end onerous rules that required crew members on passenger flights to quarantine in a hotel for three days on return to the city.
New Indonesian-Chinese 'kya-kya' market a cultural and tourism hub for Surabaya
>> Known locally as "kya-kya", Indonesia's Surabaya Chinatown night market was relaunching to great fanfare on September 10. The new market is with local government backing and halal Chinese food to appeal to the Muslim-majority population.
China aims to offer space travel in 2025
>> China is expected to send its first group of commercial passengers to suborbital space in 2025, with each flight priced between RMB 2-3 million (around USD 287,200-430,800), said a senior rocket scientist.