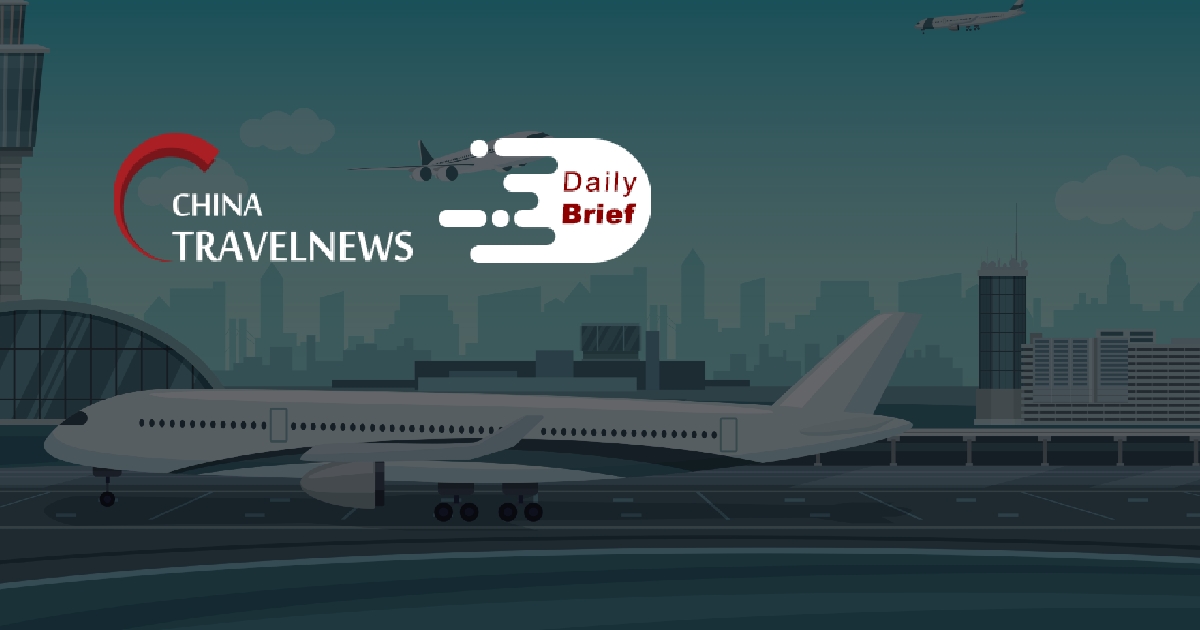 Chinese ride-hailing service Xiangdao Chuxing raises $148 million, eyes IPO
>> Xiangdao Chuxing, the ride-hailing service backed by China's largest carmaker, completed a RMB 1 billion (USD 148 million) fundraising that brings in an autonomous driving startup as new investor, the company said Monday.
The latest funding round valued SAIC Motor Corp.-affiliated Xiangdao at $1 billion. Largest shareholder SAIC Motor, self-driving company Momenta and Gaohang (Tianjin) Management Consulting led the fundraising.
Hotel transaction activity in Asia Pacific escalates by 16.8% in the past year
>> In 2021, transaction activity in the Asia Pacific recorded a strong recovery, achieving a transaction volume of approximately USD13 billion worth of hospitality assets, indicating a 47.7% growth year-on-year. Similarly, from 3Q 2021 to 2Q 2022, transaction activity in the Asia Pacific has continued to escalate by 16.8% compared to 3Q 2020 to 2Q 2021. Specifically, growing interest in hospitality assets continues to be observed in markets such as Hong Kong SAR, China's Mainland, Japan, Indonesia, Thailand, Singapore, and certain markets in the South-East Asia regions.
Commercial passenger flights resume in China's resort city of Sanya
>> The island province of Hainan in south China is now the epicenter of the COVID outbreak in China. Rising cases have stranded at least 80,000 tourists in Sanya. But commercial passenger flights from the resort city have resumed. A total of 40 flights were available on the first day of resumption, heading to destinations across China.
Hainan breakthrough as Haikou offshore duty-free stores reopen
>> In a big boost to the Hainan offshore duty-free sector, Haikou stores run by China Duty Free Group, GDF Plaza and Shenzhen Duty-Free Group/DFS Group reopens today. As reported, they were forced to shut their offline operations on 8 August before being allowed to reopen the next day but then closing again on 10 August.
Passenger volumes continue to grow at HKIA
>> Airport Authority Hong Kong (AAHK) has announced the air traffic figures for Hong Kong International Airport (HKG) for July 2022. During the month, Hong Kong International Airport welcomed 401,000 passengers, which represented a growth of 259.3% over the same period in 2021 but passenger volume remained significantly below pre-pandemic levels. Cargo throughput and air traffic movements recorded 17.0% and 3.1% year-on-year drops to 348,000 tonnes and 11,485 movements, respectively.
China's domestic tourism is on track to bounce back from pandemic lows, says Fitch Ratings
>> Since the mainland's biggest lockdown in Shanghai ended in late May, the increase in holiday bookings has indicated that tourism spending would be recovering in the second half of the year, Fitch Ratings said. New data on Monday shows July's retail spending increased 2.7% year-on-year following an unexpected 3.1% rise in June, although the latest result for July fell short of analysts' expectations of a rise of between 4% and 5%.
China Tourism Group unit to offer over 100m shares in HK listing
>> China Tourism Group Duty Free Corp will offer 102.76 million shares globally in its Hong Kong listing, with about 5.14 million shares offered in Hong Kong and 97.62 million internationally, according to an announcement by the company.
The offer price will be not more than HK$165.50 ($21.13) and is currently expected to be not less than HK$143.50 per share. Dealings in the H Shares on the Hong Kong Stock Exchange is expected to commence on Aug 25.
Baidu's Apollo Go launches pilot autonomous driving services in Hefei
>> Chinese tech giant Baidu announced on August 15 that its autonomous driving services platform, "Apollo Go," has recently started a commercial pilot scheme for the public in Hefei, Anhui Province. 10 WM Motor-version Apollo Moon autonomous driving models will be put into operation at the initial stage in Hefei, and 54 recommended pick-up points will be set up, with operation times lasting from 9:00 to 17:00.