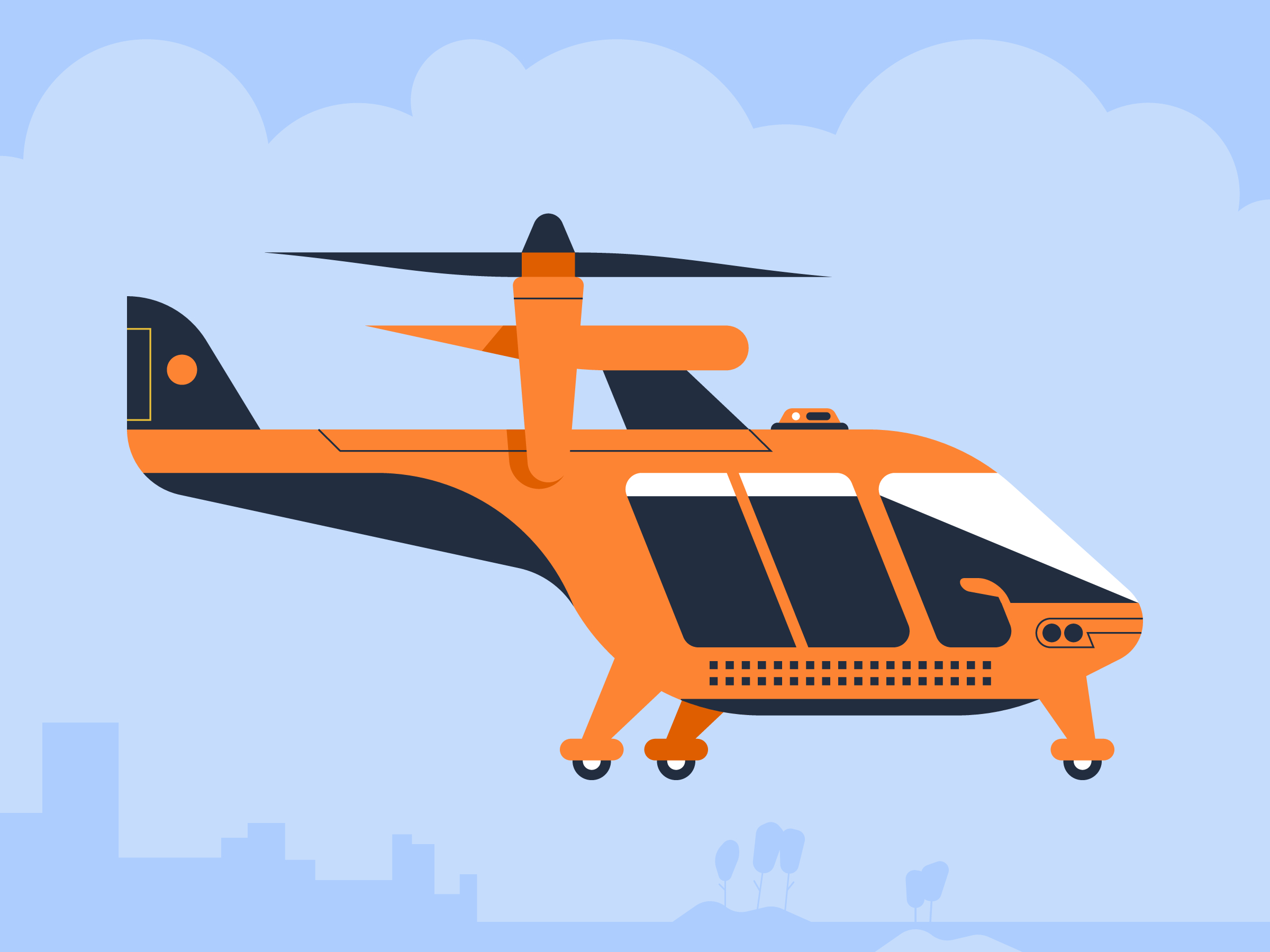 As urban commute demand evolves and the concept of "air taxi" emerges, electric vertical takeoff and landing vehicles (eVTOL) are gaining popularity in recent years. Morgan Stanley Research estimated that the eVTOL market will create a USD 1.5 trillion market by 2040.
Recently, two eVTOL startups in China announced financing rounds.
Volant Aerotech, a Shanghai-headquartered company, announced that it secured nearly RMB 100 million (USD 15 million) in its Pre-A financing round in the first half of 2022, according to business media 36Kr.
The round was led by Future Capital, with participation from Qingsong Fund, Welight Capital and existing investor Shunwei Capital. The proceeds will be used to promote the development, manufacturing and trial flight of Volant's full-size technology verification aircraft, the acceleration of airworthiness qualification, and market expansion.
Founded in June 2021, Volant is a manufacturer of eVTOL providing solutions for future air travel. Volant's core businesses include eVTOL R&D and design, final assembly and manufacturing, operation, maintenance, and flight training. The company's first full-size technology verification aircraft has entered the final assembly stage and will soon be rolled out.
Ming Dong, founder and CEO of Volant, is a senior aviation system expert who had worked for top aviation companies such as AVIC, GE, Rockwell Collins and Aviage Systems. Over the past two decades, Mr. Dong has been deeply involved in the development, test flight and certification of China's independently-developed major models such as ARJ21 and C919.
Mr. Dong said that Volant is under discussions with several carriers on future operation and strategic cooperation. He indicated that eVTOL would apply to diverse scenarios and have broad development prospects.
Volant has been in partnership with the Civil Aviation Administration of China. In January, Volant became the first eVTOL company in China to sign the Partner for Safety Plan (PSP) with the aviation regulator, and soon submitted the first draft version of the analysis and validation of full aircraft functional failure impact.
Following Volant's announcement, XPENG AEROHT, another Chinese eVTOL maker, reported to have received additional investment from Rockets Capital. Last October, XPENG AEROHT raised over USD 500 million for its Series A capital funding, which was led by led by IDG Capital, 5Y Capital and XPENG Inc., with participation by a consortium of renowned investors, including Sequoia China, Eastern Bell Capital, GGV Capital, GL Ventures, and Yunfeng Capital.
XPENG AEROHT claimed that the round was the largest single-tranche fundraising in low-altitude flying vehicle sector in Asia.
XPENG AEROHT, an affiliate of electric vehicle manufacturer XPENG Inc., is a flying car company founded by Deli Zhao in 2013. In 2020, XPENG Inc. and chairman Xiaopeng He took a majority stake in the company.
XPENG AEROHT is now promoting the R&D of its sixth generation of flying vehicles which will play dual roles of electric car and aircraft. The company announced last year that the sixth generation of flying vehicles was scheduled to start mass production and delivery by the end of 2024.