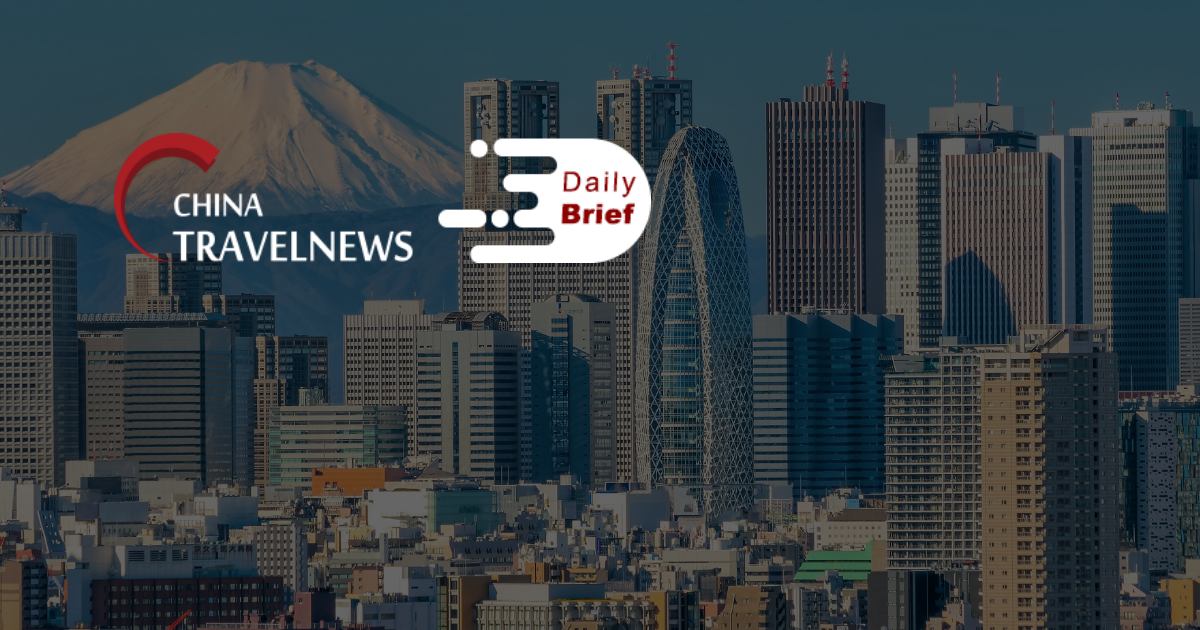 Japan eases travel advisory for nations including China, South Korea
>> The government has eased its travel warning over the COVID-19 pandemic for 34 countries, including China, South Korea and India, and is no longer requesting that residents in Japan refrain from nonessential trips to those nations.
Boeing is disappointed? It's not China's fault: Global Times editorial
>> The US public opinion appeared sour after three major Chinese airlines announced last week they will buy a total of 292 planes from Airbus. The order valued at more than $37 billion is said to be one of the largest ever for Airbus. Boeing also expressed its "disappointment," complaining that "geopolitical differences" between the US and China were bruising the company's business prospects and urging dialogue between the governments. But Chinese state tabloid Global Times said in an editorial piece that it's a normal business transaction that is hard to find fault with and the result is also equal and mutually beneficial.
AirAsia Thailand to launch Guangzhou, Hong Kong flights on July 13
>> AirAsia Thailand is launching direct flights to Guangzhou and Hong Kong with close adherence to all travel policies in a bid to help spur Thailand's economic growth post-Covid. The carrier said it would begin a weekly Bangkok-Hong Kong flight starting from Aug 7 before increasing it to twice and three times weekly in September and October this year.
More airlines are resuming flights to and from China, as the country cuts quarantine time for international arrivals. Japan's All Nippon Airways will resume flights from Beijing to Tokyo from July 11.
Chinese airlines increase domestic flights amid summer travel peak
>> As domestic airlines gradually resume flights between Shanghai and Beijing after disruptions posed by recent COVID-19 outbreaks, inquiries and bookings for travel products have surged in recent days, signaling the start of a solid summer travel peak, industry insiders and experts told the Global Times.
Beijing, Shanghai expedite air, train transport recovery as Omicron ebbs
>> Beijing and Shanghai are accelerating resumption of railway and air transportation on the eve of the summer travel peak after the two megacities emerged from a struggle with Omicron with no new locally transmitted COVID-19 cases reported for days.
Eastern Chinese cities tighten COVID curbs as new clusters emerge
>> Cities in eastern China tightened COVID-19 curbs on Sunday as coronavirus clusters emerge, posing a new threat to China's economic recovery under the government's strict zero-COVID policy. Dine-in services in Wuxi city's restaurants were suspended, and the government advised people to work from home.
China hotels consolidate in wake of zero-COVID lockdowns
>> China's hotel industry has entered a wave of consolidation as domestic tourism struggles to find its feet after lockdowns in Shanghai and other affluent cities. High overhead costs and weak traffic force smaller operators to sell. Over 8,500 hotel-related assets had been put up for auction on an Alibaba Group Holding platform as of early June.
Legoland Shanghai adds commercial property ahead of 2024 opening
>> Legoland's upcoming theme park in Shanghai, which will become the Danish toy brand's third in China, is making strides to open in 2024 with another facility included in the project. Jinshan City Investment, a local investor in the park, acquired an 81,525-square meter parcel of land for RMB 214.3 million (USD 32 million) to create a commercial facility integrating entertainment, catering, leisure, and culture.
Tourism event showcasing Okinawa held in Beijing
>> Japanese officials have held an event showcasing Okinawa in Beijing in a bid to attract Chinese tourists to the southern Japanese prefecture after China eases its travel restrictions in the future.