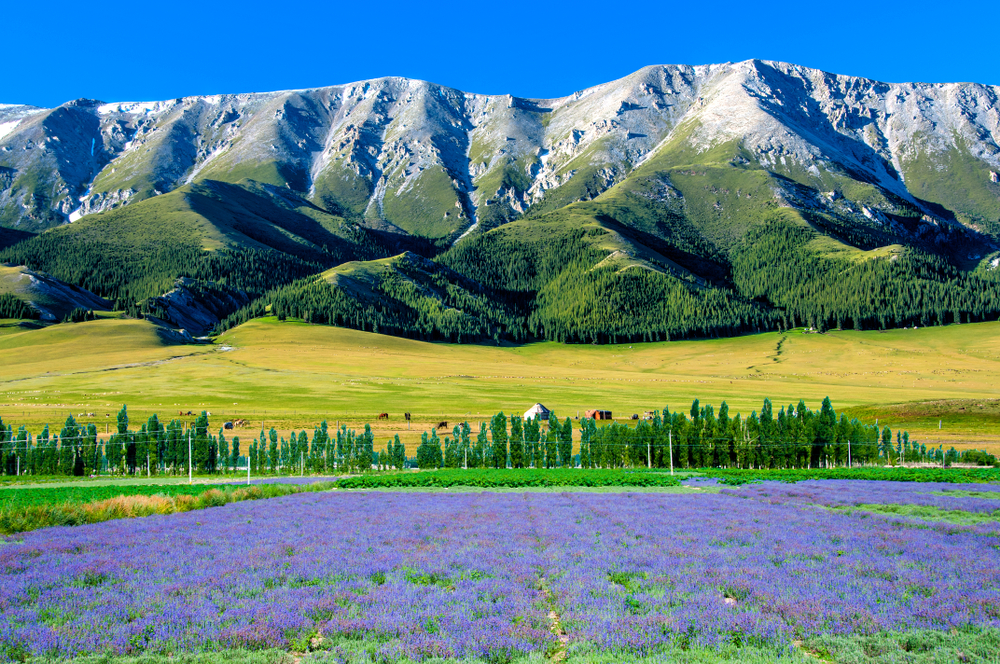 Shanghai to lock down millions again for mass COVID testing
Shanghai authorities ordered PCR testing for all residents in 14 of Shanghai's 16 districts over the weekend, racing to stop a wider outbreak after discovering a handful of community cases. Five of the districts said residents would not be allowed to leave their homes while the testing was carried out.
Laos-China railway transports 400,000 plus passengers over 6 months
Operators of the Laos-China railway have recorded over 400,000 passengers in the past six months, while more than 600,000 tonnes of freight have been shipped across the Laos-China border. Four passenger stations were operational when the railway first came into service, at Nateuy, Kasy, Meuang Nga and Namor. There are now 10 passenger stations in operation.
China's high-speed rail network hits 40,000-km mark in 2021 amid push for transportation power
China's high-speed rail network hit the 40,000-kilometer mark by the end of 2021, reaching out to 93% of domestic cities with a population of over 500,000. Over the past decade, cumulative railway fixed-asset investment has topped RMB 7 trillion (USD 1.05 trillion), with an addition of 52,000 kilometers to the country's railway network.
Xinjiang aims to attract 250 million tourist visits this year
Despite the COVID-19 epidemic, Xinjiang received 191 million tourist visits in 2021, an increase of more than 20.5%. It plans to attract 250 million tourist visits this year, according to the regional government.
Shiji partners with IDeaS to connect with leading revenue management system
Shiji has partnered with IDeaS, a leading provider of hotel revenue management software and services, to build a seamless two-way integration, which has been rolled out in partnership with The Hongkong and Shanghai Hotels, Ltd, owner and operator of The Peninsula Hotels.
China's central government to allocate $492 million to struggling airlines
China's finance ministry on Wednesday said it would allocate RMB 3.29 billion (USD 492.04 million) in the first batch of cash subsidies to airlines this year, part of the government's efforts to rescue the battered aviation industry.
Meituan acts fast on new demand and cost cutting opportunities in Q1
Even though the total domestic hotel room nights sold decreased by a single-digit percentage year over year, Meituan increased its operating profit in the in-store, hotel and travel segment by (26.4% to RMB 3.5 billion) in Q1. Also, the operating margin increased by 3.9 percentage points to 45.6% from 41.7% on a year-over-year basis. The company stated that this was due the decision to change the segment revenue mix.
Hong Kong loan extension illustrates Cathay Pacific's troubles
The Hong Kong government has given Cathay Pacific another year to draw down a HKD 7.8 billion (USD 1 billion) loan, in a sign that the carrier's business remains tenuous even as other airlines in the region are planning to wean themselves off state aid. The carrier said it is planning to increase capacity, which will have a "positive impact on the airline's business." Still, it expects to burn HKD 500 million per month in the near term.
China's total business travel spending expected to exceed $400 billion in 2024
A white paper released by Trip.com Group's corporate travel arm, Trip.Biz, shows that 16.3% more companies in China worked with a TMC in 2021 compared to 2020, this figure rising by 24.6% in first-tier cities in China such as Beijing, Shanghai and Guangzhou. China's business travel market is expected to recover and surpass pre-pandemic levels by 2024, with total business travel spending exceeding USD 400 billion.