ChinaTravelNews, Ritesh Gupta – Meituan has highlighted that its ongoing endeavour to help merchants, including ones from the hospitality industry, in digitizing their operations and also pave way for revenue generation has enabled the e-commerce platform to boost its performance in the company's in-store, hotel and travel category.
Meituan's CEO, Xing Wang referred to the same during the company's first quarter (Q1) earnings call. Referring to what is clicking and helping the company to stand out as far as their healthy association with hotels across various categories is concerned, Wang said that in case of low- and medium-star hotels, the main objective is to let them accelerate their respective digital transformation processes, and to enable them take advantage of "lower cost and higher conversion rates". Meituan, which focuses on transformation of several service categories, pointed out that certain merchants chose to pause the their respective digital journeys, whereas certain companies chose to accelerated the same over the past couple of years and are now reaping rewards of the same.
Also, in case of the high-star hotels, Meituan's marketing capabilities to capture demand for short trips and its Hotel + X products, has resulted in a stellar performance, considering the fact the hospitality industry faced numerous challenges owing to the COVID-related control measures and a feeble consumption environment. According to Wang, the company's continuous efforts, some of them that started prior to the pandemic, are paying off. For instance, Meituan's Hotel + X offering, introduced almost three years ago, has helped high-end hotels promote their non-lodging services, such as restaurants, wedding venues, spa and gyms, thereby further substantiating their revenue streams. The positive impact has been steady, and in fact, room night contribution from high-star hotels reached new record high of 17.4% at the end of Q1, said Wang.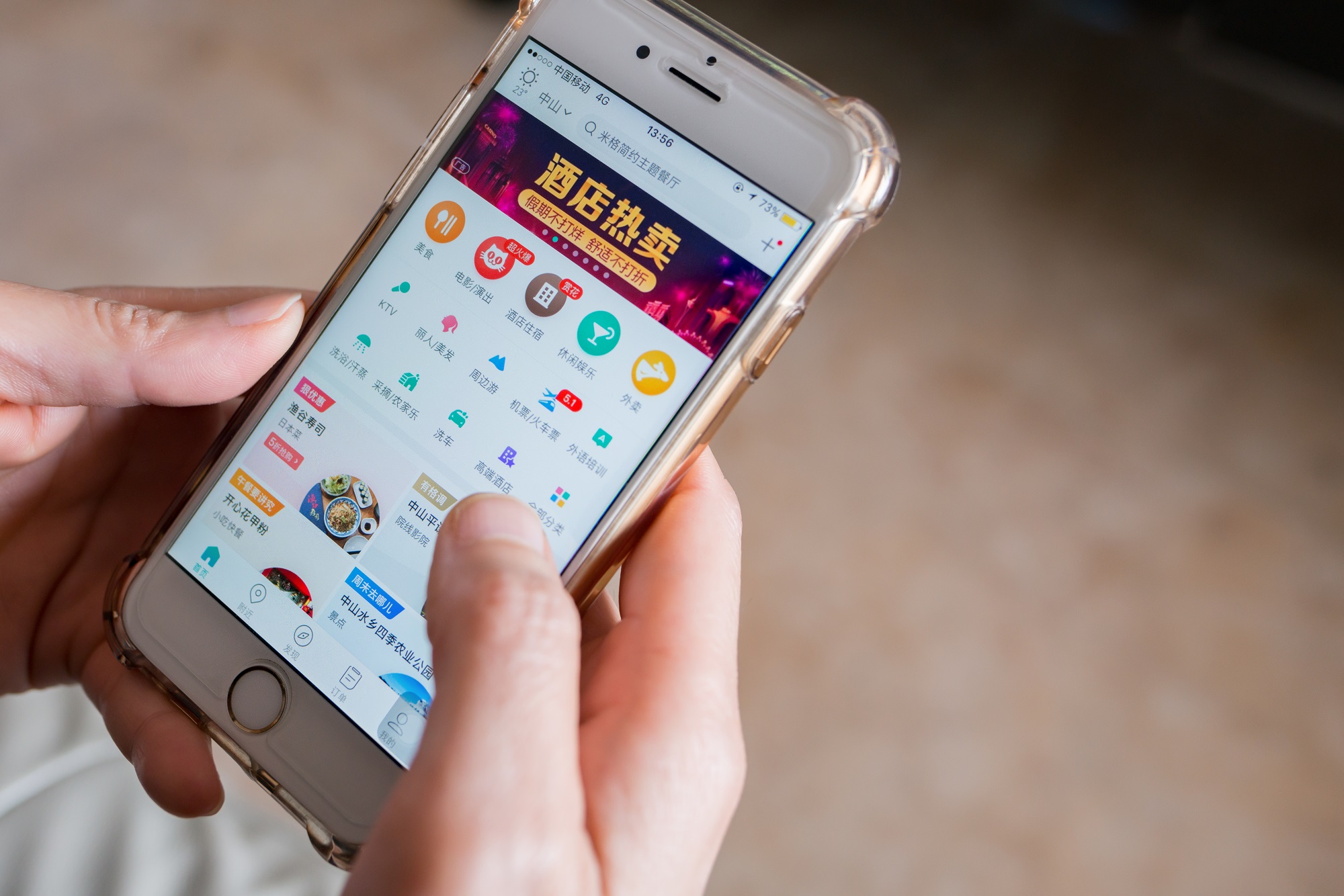 Acting fast on new demand and cost cutting
Even though the total domestic hotel room nights sold decreased by a single-digit percentage year over year, an expected impact whenever the restrictions or complete lockdown is imposed, Meituan did witness the demand for hotel stays in and around one's native place. "As a result of stricter controls on intercity travels, demand (from consumers) within or around the city (was seen), with domestic room nights for these scenarios increasing by high single-digit percentage year-over-year in Q1," shared Wang.
There are other couple of positive developments that make Meituan hopeful of sustaining its recovery, especially with the situation for the travel industry now seemingly much better than what was over the last couple of months.
First positive news is that Meituan made significant progress last year. In 2021, Meituan domestic hotel room nights grew 34.5% over 2020 to almost 477 million room nights, mainly due the team's focus on the domestic travel market, local accommodation and short-haul travel scenarios. In fact, the performance of 2021 was complemented by Meituan diligent efforts in January and February this year, before the pandemic had an impact on consumers' lives and business continuity. "…strong demand for local accommodation and short business travel during holiday periods led to 15% year-over-year growth in domestic room nights (in January and February). However, since mid-March, the Omicron variant spread across many regions, especially in several tier 1 cities, which significantly affected travel activities and offline local consumption, resulting in the growth rate of order volume for in-store business and domestic room nights turning negative in March," admitted Wang.
Still another welcome news from the first quarter is Meituan increasing its operating profit in the in-store, hotel and travel segment by (26.4% to RMB3.5 billion). Also, the operating margin increased by 3.9 percentage points to 45.6% from 41.7% on a year-over-year basis. The company stated that this was due the decision to change the segment revenue mix, as hotel booking business which has a relatively lower operating margin contributed to a smaller portion of segment revenue due to more severe impact from Omicron in March and also due to operating expenses savings over the past couple of months.
Driving consumption
The company's operating profit from the food delivery segment increased by 41.3% to RMB1.6 billion. Overall, its financial performance was impacted by its operating loss from the new initiatives and others segment expanded to RMB 9 billion, as Meituan believes there was ample investment opportunities for growth and it is gearing up to meet demand for a range of consumption scenarios. In terms of how this strategy is helping Meituan to go deeper in the lives of consumers in China, the company asserts that the same is helping it to strengthen ties with what is calls mid- and high-frequency users, as they are showing signs of spending more with the company, and this also means to garner more revenue eventually for its in-store, hotel and travel category.
Annual transacting users increased by close to 20% year-over-year in Q1, said Wang.
Wang also shared that the local governments of various regions in China have been taking initiatives to stimulate local consumption. "For example, in April, the Shenzhen government issued RMB 500 million of consumption vouchers," he said. E-commerce companies do participate in such campaigns and play their role in boosting consumption. "It is about stimulating consumer demand for local shopping, food and travel (for instance, during the main holiday)," said Wang.