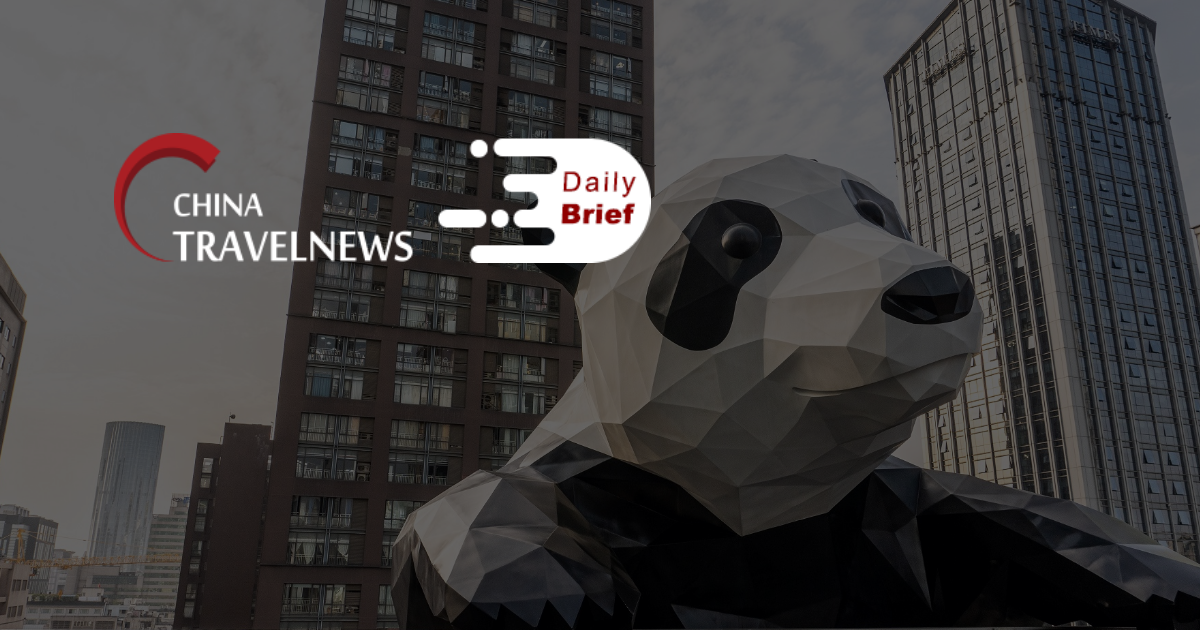 How China's travel retail revival will impact the growth story of global brands
>> China has managed to remain resilient even as the global markets were badly impacted by the pandemic. While the largest global travel retailers each saw at least a 38% drop from 2019 to 2020, China's travel retail market only saw a 4.8% drop during the same years. In 2021, Chinese travel retail consumption shifted to domestic tourism and China's duty-free market achieved 66.8% year-on-year growth.
Outbound group tours still paused: China immigration
>> Outbound group tours from mainland China "remain suspended," due to the Covid-19 risk outside its borders, said on Monday a senior official of China's National Immigration Administration. Macau, a special administrative region of China, is not currently receiving tour groups from the mainland or elsewhere, according to Macau government commentary, but is receiving mainland tourists traveling on individual exit visas.
China actively meets reasonable need for cross-border travel: Official
>> China's immigration authorities will continue to support the business and manufacturing recovery of enterprises and individuals at home and abroad, and to meet the reasonable need for cross-border travel, an official said on Monday. Liu Haitao, director general of the Department of Frontier Inspection and Management under the National Immigration Administration (NIA), said China's immigration authorities process exit and entry certificates in a timely manner for people who need to travel overseas for necessary or urgent matters.
Hong Kong Airlines resuming flights to Seoul, Hanoi as travel restrictions relax
>> Mainland China and its two SARs Hong Kong and Macau might still be closed to the rest of the world, but that hasn't stopped some businesses from joining the rest of the world in embracing recovery. Hong Kong Airlines announced this week that it will resume flights to both South Korea and Vietnam for the first time in more than two years.
Southeast Asia seen growing way out of gloom
>> The reopening of borders in Southeast Asia may have provided relief to the region's travel and tourism industry-among those worst hit by lockdowns and movement restrictions. But The Asian Development Bank noted that travel remains curtailed and social distancing is enforced. Traveling remains cumbersome as people need to provide proof of vaccination and undergo tests before they can travel. Some countries also require incoming travelers to quarantine for a few days.
Beijing calls on "whistleblowers" to identify aviation safety surveillance after a serious accident
>> Beijing's civil aviation authority released a preliminary report last month detailing that no explosives were found at the site of a China Eastern Airlines Boeing 737-800 that crashed in the mountains of Guangxi earlier this year. The crash is regarded as China's largest aviation disaster in more than a decade. The Civil Aviation Administration of China (CAAC) is also urging frontline and grass-root management officials to promptly report any potential safety oversights in an expanded effort to reign in apparent lapses in aviation safety.
JW Marriott brand debuts in China's Hunan province
>> Marriott has opened the latest property under its luxury JW Marriott brand in China. JW Marriott Hotel Changsha is located in the capital of China's Hunan Province, a five-minute walk from the nearest metro station and a 30-minute drive to Changsha Huanghua International airport and Changsha South Railway Station.