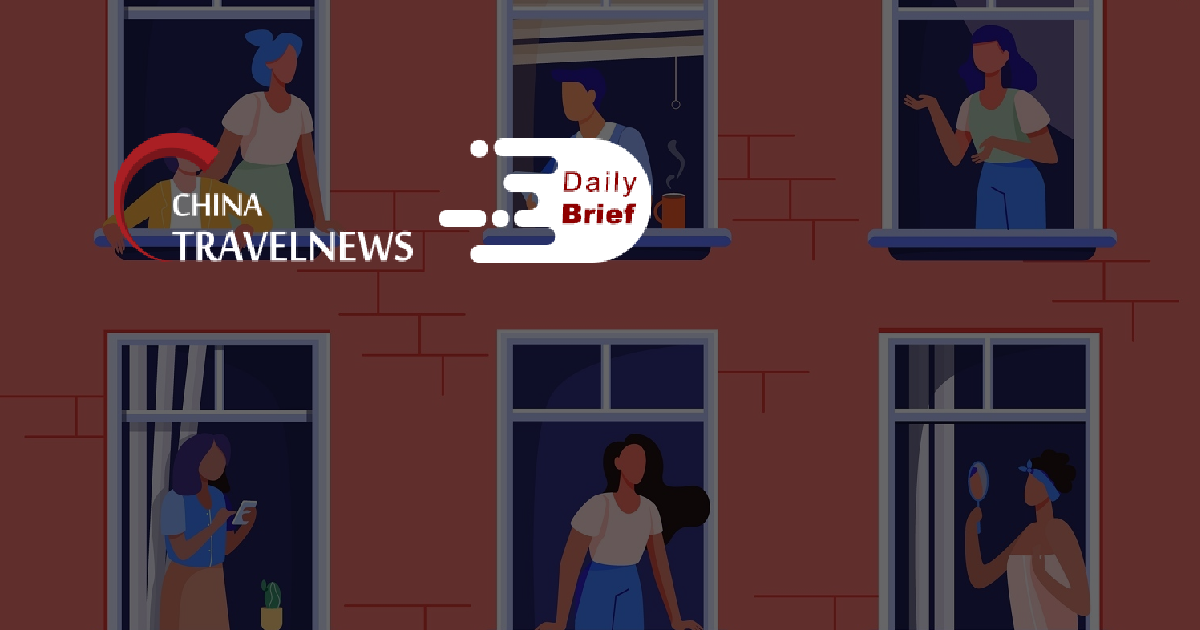 Hong Kong Airlines simplifies Greater China commute with new pass
>> Hong Kong Airlines has partnered with Chu Kong Passenger Transport to launch the Leisure Pass, a code-sharing sea-to-air service that connects Hong Kong International Airport with six major ports in the Greater Bay Area. At the initial stage, the Leisure Pass will only be eligible for the service from Shenzhen Shekou to Hong Kong. The remaining services will be launched once pandemic preventive measures are lifted.
Hong Kong reopens beaches, Beijing relaxes quarantine rules
>> Hong Kong reopened beaches and pools and relaxed other pandemic restrictions Thursday, a day after China's capital, Beijing, announced it would ease its tough quarantine rules for arrivals from overseas. The two Chinese cities are at opposite ends of COVID-19 outbreaks. Hong Kong is emerging from by far its deadliest wave, which killed 9,000 people. In Beijing, a new wave is just beginning and authorities have imposed a series of restrictions on residents to try to snuff it out.
Hong Kong will ask China what it takes to open borders quarantine-free, Lam says
>> Hong Kong will ask authorities in mainland China what the city must do in order to start quarantine-free travel after a virus outbreak in the financial hub late last year derailed discussions, leader Carrie Lam said. Asked about the requirements for opening on Tuesday, Lam mentioned that last year one of the prerequisites was "no local infections for awhile."
Southeast Asian travel revival hopes kept in check
>> For travel and tourism industry players welcoming the reopening of borders in Southeast Asia, their optimism is tempered by the realization that the industry won't return to pre-pandemic levels anytime soon. Tourism industry executives said that while vaccination rollouts and the easing of restrictions may encourage people to travel, it will take some time before the region's tourism industry can fully recover. Major sources of tourists to Southeast Asia-like China and Japan-still have travel restrictions.
Thanks to Xiaohongshu, camping, or "glamping", is on the rise in China amidst covid travel restrictions
>> Camping season has begun in China, marked by the recently passed Labor Day. Since 2020, as pandemic-trapped Chinese people being deprived of the luxury of travel due to rigid COVID-19 restrictions, many have diverted their needs to escape the city and stressful lifestyles to a much more accessible activity. For many Chinese people who were otherwise foreign to the idea, glamping was something they learned from social media, namely the Xiaohongshu (The Little Red Book), a picture-sharing Instagram-like social media platform.
Trip.com, AXA Partners team up for a new travel insurance offer
>> Trip.com and AXA Partners have announced a significant European expansion to a new travel insurance product which gives customers added peace of mind when booking their next getaway. In addition to medical, cancellation and baggage cover which can be selected when booking a flight on Trip.com, this new travel insurance policy also protects customers against cancellation and medical costs if they contract COVID-19.
Northeast China's Jilin lifts travel restrictions , restores highway operations
>> Northeast China's Jilin Province has lifted restrictions on travel to other provinces and regions by restoring normal operations on expressways from Sunday after making achievements in controlling COVID-19. All vehicles will also pay highway toll fees from Sunday with the exception of those with emergency transport permits under special circumstances.