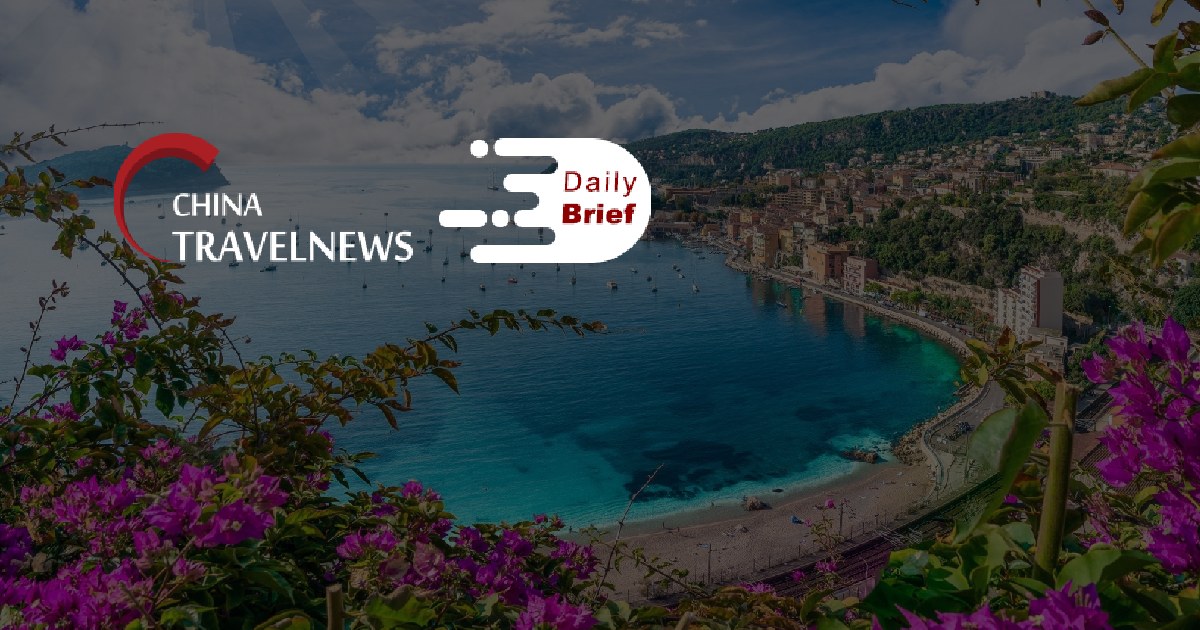 Accor, Ennismore and Country Garden's Funyard to develop 1,000+ JO&JOE hotels in China
>> Accor in collaboration with Ennismore announced an unprecedented long-term master franchise agreement with Country Garden's core alliance enterprise, Funyard Hotels and Resorts. They will jointly introduce the lifestyle brand JO&JOE to China, with a commitment to open at least 1,300 JO&JOE hotels, representing more than 100,000 guestrooms. Funyard will be the exclusive strategic partner of the JO&JOE brand in China.
Outbound car-rental platform Zuzuche raises tens of millions of US dollars in D round
>> Outbound car-rental platform Zuzuche.com said (in Chinese) that it has raised tens of millions of US dollars in its series D round funding. The company plans to use the proceeds of the round to strengthen product research and development, operational headcount and domestic market growth. Before the pandemic, Zuzuche secured its series C financing round also raising tens of millions of US dollars.
Tourist-starved regions in China struggle to get by as COVID-19 continues to impact travel in 2022
>> As China's domestic tourism unravels, desperate provinces are slashing ticket prices, offering tax breaks and even begging locals to help save plummeting tourist earnings in a sector that employs tens of millions of people. Tian Yun, a former economist at the state economic planning agency, said he expected inter-province trips to resume during the three-day Dragon Boat Festival holiday in early June. A continued tourism freeze may remove at least 0.5 percentage points from China's 2022 GDP growth, he said.
Thailand's tourism council expects Chinese tourists to return in October
>> The Tourism Council of Thailand is confident that Chinese tourists will return to the Kingdom in October and help boost foreign arrivals this year. Wichit Prakorbkosol, vice president of the council and president of CCT Express Co Ltd, said Thai tourism operators, who have inside sources in Chinese government agencies, learned that Beijing would allow its citizens to travel abroad starting October 1, which is China's National Day.
Hong Kong flight suspensions force inbound travelers to pursue travel alternatives
>> Hong Kong's reopening to the rest of the world is being slowed by the government's bans on airlines for carrying infected passengers, with 11 routes in total suspended as of Monday, the most since a peak in January. No passenger flights from outside Asia arrived in Hong Kong yesterday, and only one is due Tuesday, operated by Emirates after the Dubai-based airline completes a seventh ban. That will lower the number of simultaneously suspended routes to 10.
Hong Kong Travel Snags Persist With Most Flight Bans in 3 Months
>> Successful flight and hotel room bookings are only the beginning of inbound Hong Kong travelers' worries. The next step is hoping their flight actually follows through. Airline routes may suddenly face a seven-day suspension if three or more passengers on the same flight are found to be infected with COVID or if some don't have the required documents. Because of these restrictions, rival hubs like Singapore and Seoul have benefited in return.