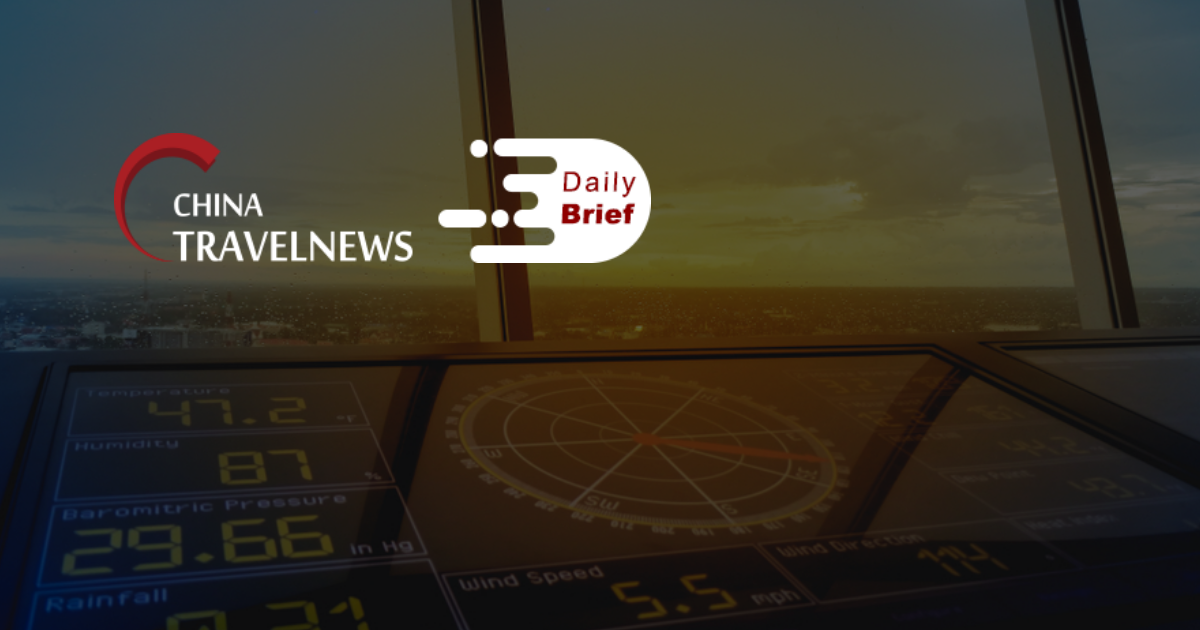 China could move away from zero-Covid 'in near future,' top scientist says
>> China could move away from its zero-Covid strategy "in the near future" and co-exist with the virus, a top Chinese scientist said in a possible sign that the country's leadership is rethinking its strict approach. China's strategy against Covid-19 cannot "remain unchanged forever" and "it is the long-term goal of humanity to co-exist with the virus" at tolerable death and illness rates, Zeng Guang wrote in a social media post Monday.
Huawei, Omio partner to create a seamless user travel experience
>> Multi-modal transportation platform Omio announced a partnership with Chinese technology company Huawei. Omio's Search API has been integrated into Huawei's Petal Search and Petal Maps in the EMEA region, which will allow users to easily discover and compare multi-modal transport options - train, bus, plane and ferry - before being redirected to the Omio platform where users can book their tickets.
Chinese airlines face no direct impact from Western bans on Russian flights
>> US President Joe Biden announced a ban on all Russian aircraft from American airspace during his State of the Union speech on Tuesday evening, following similar moves by the European Union and Canada, amid the widening sanctions targeting Russia over the conflict in Ukraine. The US' joining of Canada and the EU in closing off its airspace to Russian aircraft will not have direct impact on Chinese airlines, aviation experts said.
Hong Kong's travel restrictions are destroying its airport's competitive edge
>> Hong Kong's airport has been a spooky place through much of the pandemic as traveler numbers have dwindled, leaving cavernous arrival halls devoid of their usual bustle. The rest of the world is now opening up to international travel but in Hong Kong, which has some of the toughest COVID-19 quarantines in the world, the airport remains largely empty of incoming passengers.
Greater choice gives tourism sector a boost
>> China saw a robust recovery in its tourism sector during the Spring Festival holiday, as both urban and rural residents found new destinations for their travels. According to the online platform Tongcheng Travel, the order volume for snow and ice tourism destinations during the Lunar New Year holiday jumped 68 percent from a year ago. According to the China Tourism Academy, 91.4 percent of all tourists experienced cultural tourism during the holiday, and 81.8 percent took part in more than two cultural activities.
Rocket launch ignites tourism enthusiasm in south China's coastal town
>> When the Long March-8 rocket soared into the azure sky on Sunday, the mass of spectators on the beach burst out cheering. Regarded as one of the best open view sites, the beach of Qishui Bay in Longlou, a coastal town of Wenchang City in south China's Hainan Province, attracted tens of thousands of tourists from all over the country.