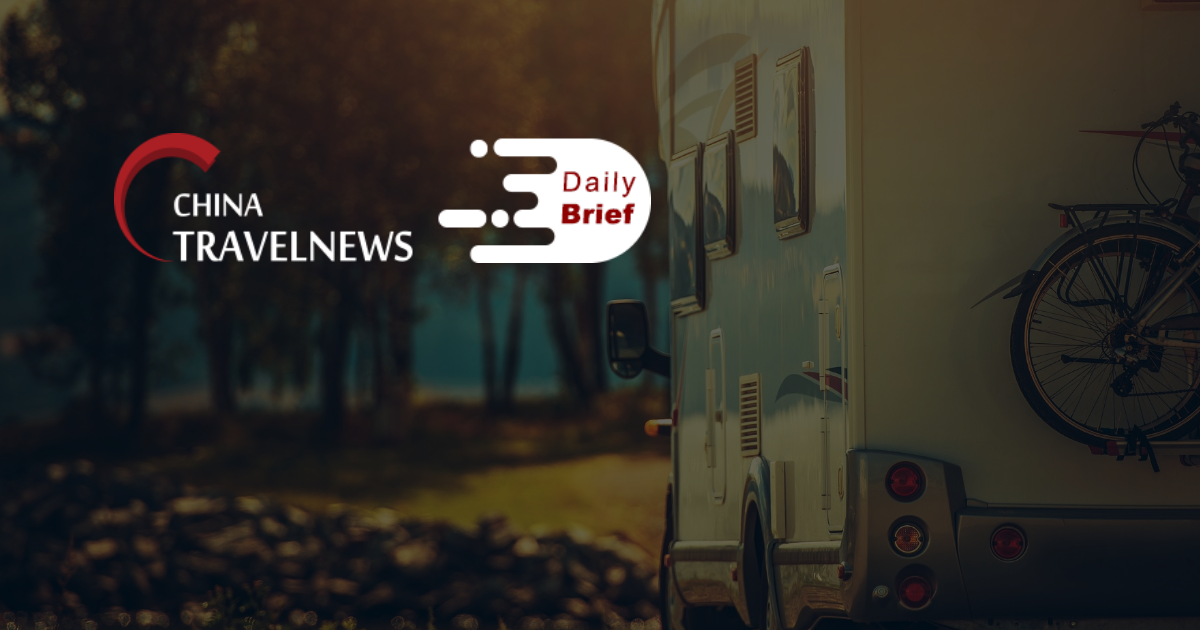 Thomas Cook expands into Europe following OTA relaunch
>> Thomas Cook has expanded into Europe for the first time since it was relaunched by Chinese travel giant Fosun as an OTA in 2020. The company's new Netherlands operation will use the same digital platform as its UK business, offering tens of thousands of package options from existing and new partners.
Hong Kong's Covid surge overshadows new travel lane with Singapore
>> Hong Kong's tourism players are reserved about tourism recovery potential on the back of the Singapore-Hong Kong Vaccinated Travel Lane (VTL), which will come into effect on February 25. Inbound agents told TTG Asia that Hong Kong's current battle with Covid-19 infections and medical facility overload as well as a quarantine-on-arrival for travelers coming into Hong Kong could diminish the value of the new VTL.
Hong Kong, Singapore hit hard on international travel declines
>> Since the beginning of the pandemic, international travel has taken a severe impact as governments worldwide initiate national lockdowns and close their borders in a bid to curb the spread of COVID-19. In particular, places such as Hong Kong and Singapore are hit even harder as they lack a domestic market to rely on.
Prior to the pandemic in early 2019, both Hong Kong and Singapore had a daily number of tracked departures of nearly 400 aircraft. Going into 2020, Ascend by Cirium's tracked utilization showed a significant decrease in the daily number of tracked departures to around 50 aircraft each for both Hong Kong and Singapore. However, Singapore is now showing signs of steady improvement, whereas Hong Kong shows no sign of rebounding.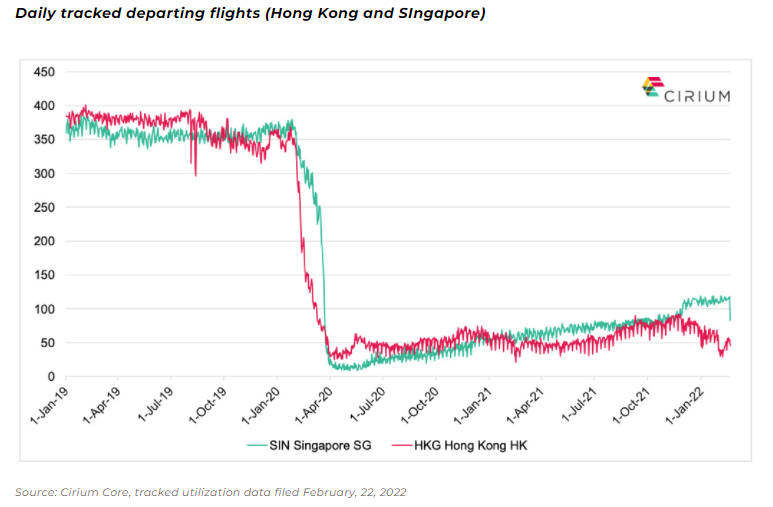 Hong Kong tourism sector gets HKD 1.2B to prepare for reopening
>> Hong Kong Financial Secretary, Paul Chan, has earmarked HKD 1.26 billion to boost the battered tourism sector, saying there's a need to strengthen the industry and prepare for an eventual border reopening in the near future. HKD 600 million will be set aside for a three-year plan to develop and launch tourism products with cultural and heritage elements.
Taiwan considers resumption of foreign travel during second half of 2022
>> Taiwan is preparing to draw up a set of standard operating procedures (SOP) to allow foreign travel to resume during the second half of the year at the earliest, Central Epidemic Command Center (CECC) chief Chen Shih-chung said Wednesday (Feb. 23). If opening borders to business travelers proves to be successful, it will be possible to have foreign travel resume during the second half of 2022.
Business groups welcome Taiwan's easing of travel restrictions
>> Business groups in Taiwan welcomed the government's decision to grant entry to business travelers and shorten the mandatory quarantine period, seeing the new measures set to take effect in March as an important step toward the full reopening of the country's borders.