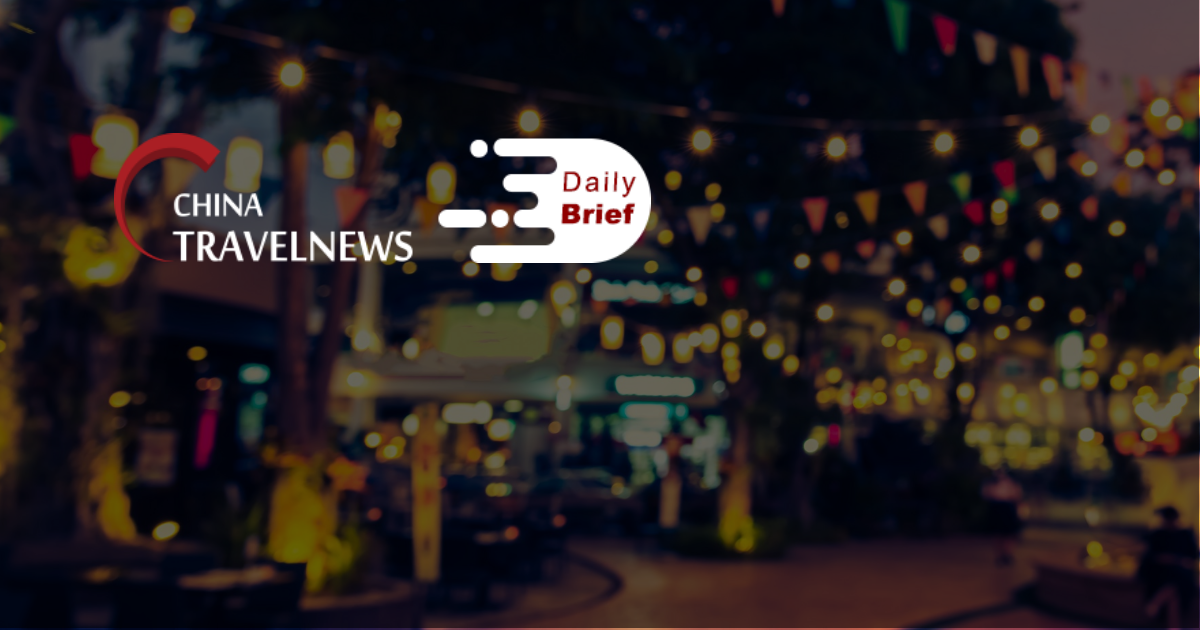 More than 200 Olympic personnel arrive in Beijing on weekend
>> More than 200 personnel related to the 2022 Winter Olympic Games were expected to arrive in Beijing last weekend, an official from the organizing committee said the city is well prepared for the arrival and departure service of those people, including routine COVID-19 prevention and control procedures and adjustment of inbound flights to Beijing if necessary.
Beijing tightens rules for entering city after Omicron case
>> Beijing will require travelers to get a COVID-19 test within 72 hours of arrival in the Chinese capital, state media announced on Sunday, a day after the city reported its first Omicron case and as it readies to stage the Winter Olympics next month.
China's Spring Festival travel rush kicks off
>> China enters the 40-day Spring Festival travel rush from Monday. The Spring Festival normally sees the world's largest annual movement of people, millions of Chinese typically return home to reunite with their families. Authorities across China are making every effort to prevent and control the pandemic during the Spring Festival travel rush and ensure a safe, healthy, smooth, and warm trip for passengers.
Cities in China on high COVID-19 alert as peak Chinese New Year travel season starts
>> Several Chinese cities went on high COVID-19 alert as the Chinese New Year holiday travel season started on Monday (Jan 17), requiring travelers to report their trips days before their arrival, as the Omicron variant reached more areas including Beijing. Cities such as Luoyang in central China and Jieyang in the south said on Sunday travelers need to report to communities, employers or hotels their trips three days ahead of arrival. The city of Meizhou in Guangdong province found one Omicron infection linked to an outbreak in Zhuhai, state television said on Monday.
China's top economic planner to boost holiday consumption amid COVID flare-ups
>> China's top economic planner vowed on Sunday to boost holiday consumption during the upcoming Chinese New Year, as new COVID-19 flare-ups in several cities, including Omicron infections in Beijing and Tianjin, sparked concerns about holiday spending. In a statement, the National Development and Reform Commission (NDRC) outlined measures to expand consumption - a major growth driver that's been slow to recover but has great potential to be unleashed - in an effort to boost the economy in the first quarter of the year.
China expects railway trip surge during Spring Festival travel rush
>> The number of railway passenger trips during China's upcoming Spring Festival travel rush is expected to jump 28.5% from the holiday season last year, industry data shows. A total of 280 million railway passenger trips are expected during China's largest annual travel rush, which will last from Jan. 17 to Feb. 25 this year, according to the China State Railway Group.
Sabah wants influx of Chinese tourists when borders reopen
>> The Sabah government of Malaysia hopes to attract more tourists from China again when the country's borders reopen to international visitors, said Chief Minister Datuk Seri Hajiji Noor. He said Sabah's tourism sector was heavily dependent on foreign tourists, especially from China, and the presence of tourists was crucial to reviving its economy that was severely affected by the Covid-19 pandemic.
New Cathay rival considering $1.8 billion plane order
>> Greater Bay Airlines, a new Hong Kong-based airline with ties to Beijing, is considering ordering up to 30 narrow-body jets from either Boeing or Airbus as it tries to establish itself in a market dominated by Cathay Pacific Airways. The carrier is awaiting final approval to operate commercial passenger flights out of Hong Kong, and is assessing whether to opt for Boeing's 737 Max 10 model jets or Airbus's A321neos. Such an order could amount to as much as $1.77 billion, according to calculations by Bloomberg News and Avitas Inc. using current aircraft prices.
China's snow industry output likely to reach $158 trillion
>> China's ice-snow industry output reached RMB 600 billion (USD 94.2 billion) in 2020 and will likely reach RMB 1 trillion (USD 158 billion) in the near future, according to an industry report. Inspired by the upcoming Winter Olympics, over 70% of respondents expressed a willingness to increase their consumption of ice-snow tourism, according to the report issued by the China Tourism Academy and Mafengwo, a travel service and social networking platform.