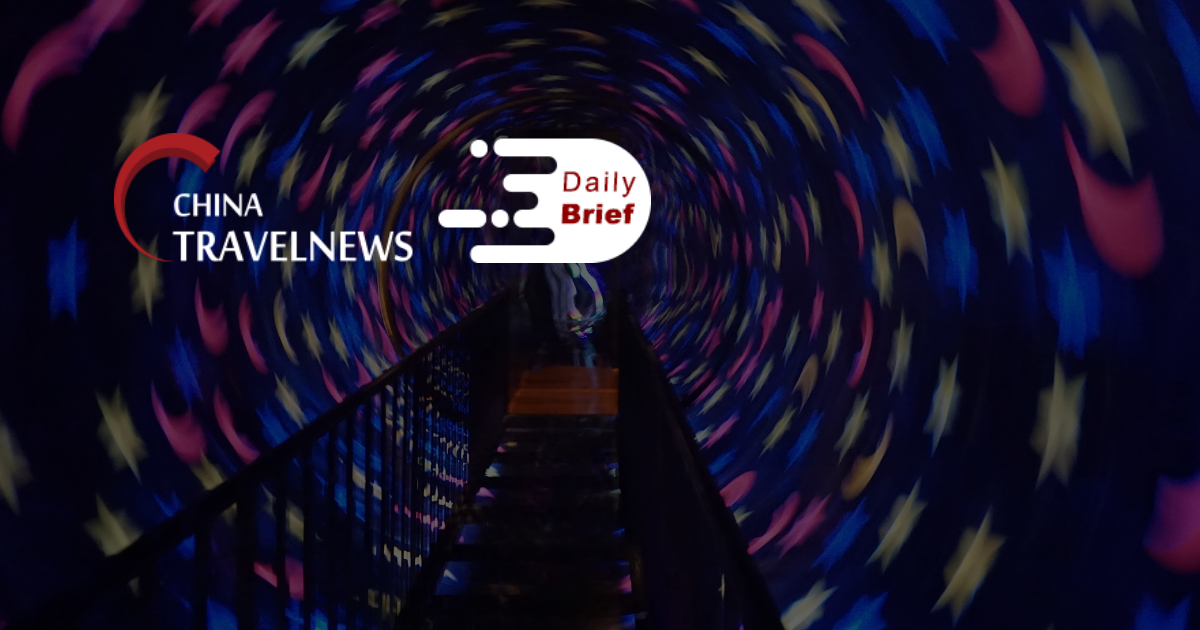 LinaBell popular among Disney fans in China
>> Shanghai Disneyland introduced a pink fox character called LinaBell in September. The character became so popular — amassing more than 410 million mentions on Weibo, according to Radii China — that scalpers have taken to clearing out Disney Shanghai's shelves of LinaBell toys to make a killing on the secondary selling market.
Chinese airlines to refit seats in response to stricter cabin rules
>> At least 17 China-based aircraft with seats removed will be affected as the country tightens up regulations around the use of passenger cabins to carry cargo. Last month, the Civil Aviation Administration of China (CAAC) announced that from January the passenger cabins of China-registered aircraft would only be able to carry pandemic-related cargo. Meanwhile, removing seats from aircraft in order to carry cargo in cabin will be prohibited and any aircraft that have had their seats removed will need to be restored to their original configuration.
China expects 1 million passenger trips on new Laos rail link despite Covid-19
>> China expects more than 1 million passenger trips to be made on a newly opened high-speed rail link to Laos during the peak Lunar New Year travel season early next year, despite COVID-19 travel restrictions. Since its opening on Dec. 3, more than 300,000 passengers have travelled on the China side of the rail line, Chinese state media reported on Thursday.
China Duty Free Group to acquire 100% of China CTS Asset Operations Corporation
>> China Duty Free Group (CDFG) announced on December 15 that it is taking a 100% stake in China CTS Asset Operations Corporation, a fully-owned subsidiary of CDFG's majority shareholder, China Tourism Group. The transaction amount is around USD 19.8 million. The move is to mitigate peer competition and minimize and eventually eliminate business overlap.
Home2 Suites by Hilton Debuts in China
>> Hilton announced the launch of Home2 Suites by Hilton in the Asia Pacific, marking the global hospitality company's 12th brand in the region. Home2 Suites aims to offer savvy travelers the freedom to maintain their lifestyles while traveling, featuring stylish accommodation with flexible room configurations and home-like amenities. Home2 Suites by Hilton Shenzhen Bao'an, marks the brand's entry in Asia Pacific and is located in the heart of the Bao'an district in Shenzhen, China, with convenient access to major transportation hubs.
Macau casinos should shift focus to foreign tourists to survive, expert says
>> Macau gaming professor and former lawmaker Davis Fong has called on casinos in the Chinese enclave to switch focus to foreign tourists. According to the expert, operators can still flourish should they adapt their models to attract players from other places than mainland China. The region is struggling to adapt to China's crackdown on cross-border gambling.
"One ID" trial starts at Taiwan Taoyuan airport
>> The "One ID" scanning system started trials on Wednesday at Taiwan Taoyuan International Airport, with the system expected to allow people to enter and leave customs with no close contact with airport security or infrastructure. Taoyuan International Airport Corp (TIAC) president Jerry Dan said that the One ID project, promoted by the International Air Transport Association as early as 2019, seeks to facilitate boarding using biometric scanning.