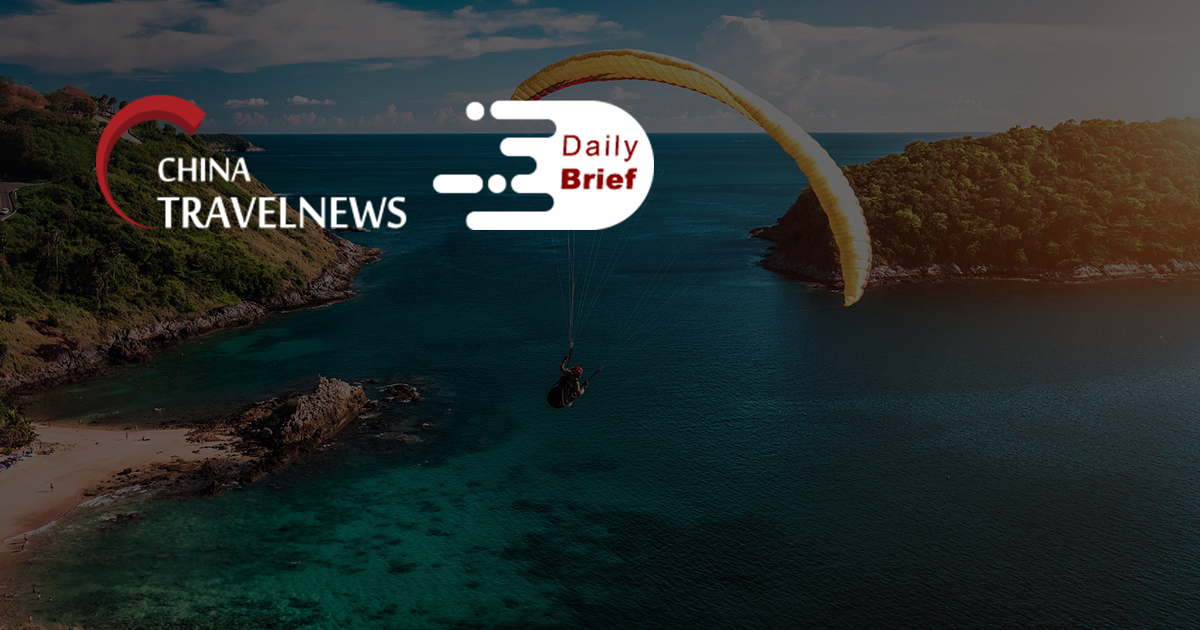 Didi shares sink on report that Chinese regulators have asked it to delist from US
>> Shares of China's ride-sharing giant Didi sank sharply on Friday after Bloomberg reported that Chinese regulators have asked the firm's executives to formulate a plan to delist from the US. Bloomberg's report said regulators want Chinese ride-hailing giant Didi to delist from the New York Stock Exchange because of concerns about leakage of sensitive data. The news agency cited people familiar with the matter who asked not to be identified due to the sensitivity of the matter.
Hong Kong detects new Covid variant in people with travel history to South Africa
>> Hong Kong has detected a newly identified Covid-19 variant - B.1.1.529 - which is causing an increase in new infections in South Africa. This new variant, with a large number of spike protein mutations, has led the UK to impose a travel ban from six African countries.
Shanghai cuts tourism, eastern Chinese city limits transport on resurgent Covid
>> A handful of local Covid-19 cases in eastern parts of China have prompted Shanghai to limit tourism activities and a nearby city to cut public transportation services, as China insists on zero-tolerance against letting clusters spread. The new infections came just days after China contained its biggest outbreak caused by the Delta variant, suggesting the growing challenge in efforts to eliminate local clusters.
Eight out of 10 Chinese tourists will only visit Covid-zero places overseas - report
>> The total number of Chinese outbound tourists for 2021 is projected to be 25.62 million, 27% higher than 2020 but still 83% lower than the 2019 level, according to a report by China Tourism Academy. Among the destinations visited, 95.45% were in Asia, with Hong Kong, Macao and Taiwan getting over 80% of the outbound visits. Some 70% of respondents shy away from the idea of flying overseas.
Meituan Q3 revenue climbs 37.9%
>> Online service platform Meituan reported that its revenue rosed 37.9% in the third quarter and all business segments saw growth on a year-over-year basis. Revenue for the in-store, hotel & travel segment added 33.1% during the quarter. The company's hotel booking business was heavily affected by the Delta Variant and travel restrictions, but quarterly domestic room nights still grew positively compared to the same periods in 2019 and 2020.
Xinjiang to promote winter tourism
>> The Xinjiang Uygur Autonomous Region will host the 15th Winter Tourism Trade Fair and the 2021 Northwest China Tourism Marketing Conference on Nov 27 in Fuyun county, Altay prefecture, according to a press conference on Nov 22. The events would host a series of activities, such as selling licensed Beijing 2022 Olympic Games products.
Serbia hosts third China-CEEC virtual art cooperation forum
>> The third China-Central and Eastern European countries (CEEC) Art Cooperation Forum opened on Thursday. Under the slogan "The Future We Already Live," this online forum offers a platform for artists and experts to discuss ways to improve cultural cooperation, especially in the areas of visual art, film, animation and video games.