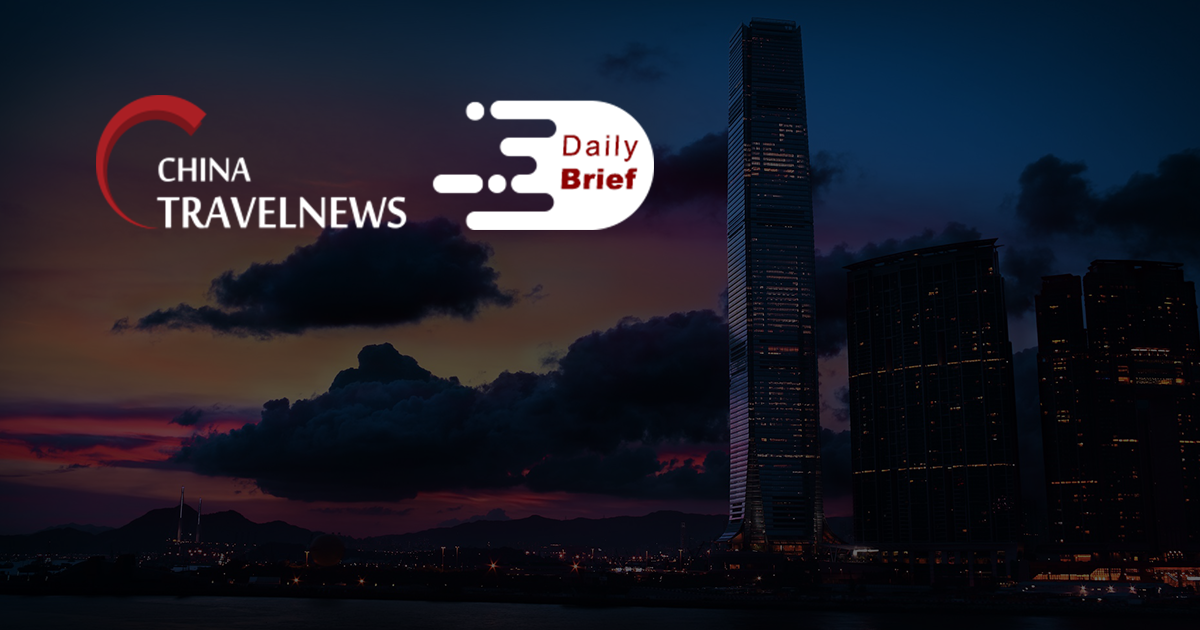 Mitsubishi Estate, Trip.com to help pep up tourism in Japan
>> Mitsubishi Estate and Chinese online travel agent Trip.com Group have agreed to cooperate to help regional tourism in Japan recover from the impact of the COVID-19 pandemic. Under an agreement signed Sep 1, they plan to jointly conduct promotional drives, develop new travel service products and attract airlines to airports operated by Mitsubishi Estate, the Tokyo-based real estate company said.
Greece seen by millions through China's WeChat channel
>> The Greek National Tourism Organization (GNTO) last month celebrated the 2021 Chinese National Day and promoted Greece to internet users in China and all over the world through the WeChat Channel social media platform.
Macau had over 30,000 tourists per day as of Nov 12
>> Macau had 30,105 tourist arrivals on November 12, the highest so far in the month, and the daily average for November 5 to November 11 inclusive was 25,433, said the Macao Government Tourism Office (MGTO) in a Saturday press release.
China developer Sunac explores sale of tourism assets
>> Sunac China Holdings plans to sell its vast culture and tourism business, according to a Bloomberg report, the latest developer seeking to offload assets during an industrywide liquidity crunch. The Beijing-based company has approached some potential buyers of the unit, though talks are at an early stage and subject to change. It acquired the assets, which include hotels, resorts and amusement parks, over the past four years for about RMB 65 billion (USD 10 billion).
China Southern Airlines boosts Qatar Airways partnership
>> Qatar Airways and China Southern Airlines have signed a memorandum of understanding confirming the expansion of an existing codeshare agreement. As part of the collaboration, all future flights between China and Qatar will be codeshared, allowing passengers to benefit from seamless connecting flights.
Airbus, Boeing China airline orders backlog shrinking
>> Although one-fifth of the airliners produced by Boeing and Airbus during the boom years of the 2010s were delivered to China, deliveries have virtually stopped and orders are shrinking as airlines around the world struggle with the COVID-19 pandemic's fallout.
Room counts in China's hotel construction pipeline reach all-time high at Q3 close
>> China's total construction pipeline stands at 3,571 projects/681,095 rooms in the third quarter, up 5% by projects and 7% by rooms year-over-year (YOY), according to the recent China Construction Pipeline Trend Report by Lodging Econometrics. Rooms in the country's hotel construction pipeline are at an all-time high, and the pipeline is a mere three projects shy of the cyclical high of 3,574 projects set in the second quarter of 2020.
Ruby Hotels' China JV announces hotel openings
>> Munich-based Ruby Hotels and China's Betterwood Hotel Group are expanding their joint venture, Ruby Asia Hotels Ltd, which was established in 2018. Hotels in Shanghai, Chengdu and Hangzhou, among others, are in final planning or already under construction.
GreenTree Hospitality net income drops 14% in Q2
>> Chinese hotel chain GreenTree Hospitality reported that total revenues for the second quarter of 2021 increased 60.7% year-over-year to RMB 347.1 million (USD 53.8 million). Net income was RMB 80.3 million (USD 12.4 million), compared to RMB 93.7 million in the second quarter of 2020, down by 14.3%.