ChinaTravelNews, Jerry Tang - Looking back at the past decade as CEO of naked Group, Manoj Mehta said it was like an entrepreneur's dream that has come true.
The luxury resort operator, which was founded by South African entrepreneur Grant Horsfield in China, launched the naked Stables 10 years ago in Zhejiang's Moganshan mountain, just three hours' drive distance from Shanghai. Six years later, the next resort naked Castle was launched in the same area. During the time, naked Group also opened naked Hub co-working space, but then swiftly sold the co-working unit to WeWork and refocused on resorts.
Mr. Mehta said the company has grown and matured over the past years, adding a foundation with discipline and structure to expand faster while maintaining the entrepreneur spirit of doing things in a nimble way.
"Back in 2011, we were like a toddler, not independent," Mr. Mehta commented. "Now we're going through our challenges of teenage years. We are in the process of an evolution where we are learning things and getting more and more independent."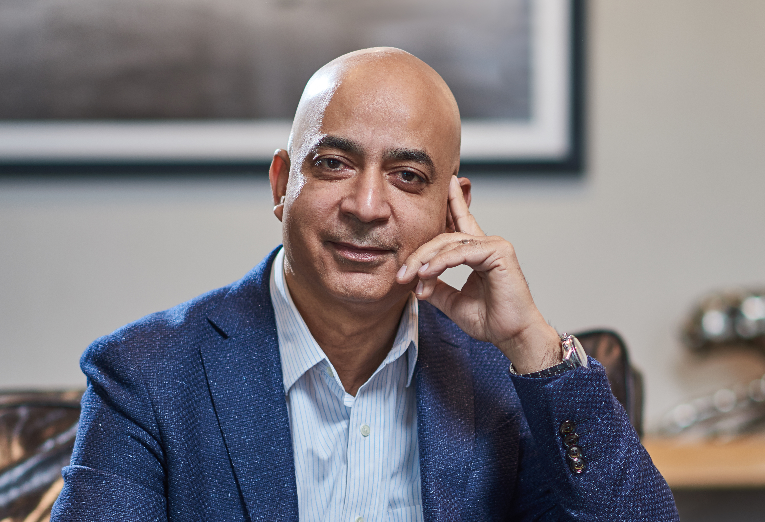 naked Group currently has four resorts in operation and several in the pipeline, with naked Hill near Nanjing and naked Peak near Xi'an due to open shortly. The company is also planning new resorts near Chengdu, Beijing, Shenzhen and Hainan. The group launched the naked Water resort in Suzhou last year.
For each resort, Mr. Mehta said the company aims to celebrate local culture and resources. The naked Water resort, which is located around Suzhou's Taihu lake, the largest body of drinking water in China, emphasizes local experiences including traditional Suzhou painting and weaving arts.
The double surprises brought by Covid-19
Talking about the pandemic's impact on business, Mr. Mehta said naked Group was very lucky to be in China, where random outbreaks quickly go under control and business can return to normal. Compared with companies that are reliant on international travel, naked Group has the majority of its business from domestic short-haul guests.
Covid-19 caught everyone by surprise last year. naked Group shut down its resorts from late January to end of March in 2020. The company took precautionary measures to conserve cash to deal with uncertainty.
But Mr. Mehta was also surprised to see how fast the economy rebounded in China. The company saw its occupancy rate rose from nil in March to nearly 60% in the next month.
naked Group launched a Contactless Service in April that allows its guests to avoid meeting anybody but still get everything they need during their stays in the villa. "It's not like a city hotel, as they don't need to share elevators or corridors (with hotel employees or other guests), so they're kind of in their own house, just in the mountains," Mr. Mehta said.
While the pandemic has changed the hospitality industry globally, naked Group's product design with villas and separate units in the mountains has made it even more attractive to guests in China. The international travel lockdown has nearly zero impact on its business, as more than 99% of the company's customers are local Chinese guests, according to Mr. Mehta.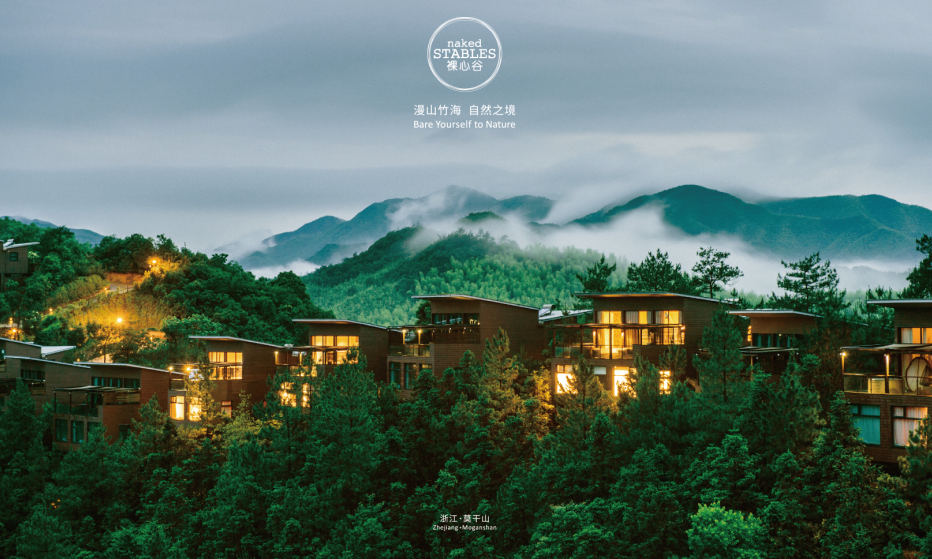 "We only focus on the feeder markets within 2.5- to 3-hour driving distance from where our resorts are," he said. "While Covid-19 has destroyed the hospitality industries that rely on international travel, resorts like ours that are short-distance getaways from large cities have hugely benefited from post-Covid travel preferences where one can easily drive in the safety of their own vehicle."
In August this year, the company started hiring more people for both its headquarters and the several new resorts that are about to open in the coming months and years.
There are a couple of things that the company has learned through this pandemic, according to Mr. Mehta.
Though it's not possible to prepare for a crisis like this, he mentioned that a company should still have an emergency plan for crisis management. The company started to invest in technologies, including one that will allow operation units like call center to work remotely should disruption happens. Cash reserve is also important to ensure the company survive in should the economy go into a freeze.
Unique offerings and asset-light partnerships
Mr. Mehta said naked Group is very different from most other resort operators in China as it aims at creating "fresh, fun, green and great" experiences.
When asked about Kaiyuan Senbo, another resort operator which also has a property located near the Moganshan mountain, he noted that Kaiyuan Senbo focuses on offering a very large number of rooms in a massive water park. "It's similar to the French resort brand PVCP. The resort relies on consumer groups with slightly different socio-economic status than what we are focus on."
Last year, the company signed a partnership with a state-owned enterprise in Hebei to build a ski resort in northern China, and another ski resort is planned near Xi'an. naked Group will still focus on traditional resort operation, but it is not the operator of the ski hill, which is a highly technical area and will be operated by properly trained and licensed companies.
Mr. Mehta said the upcoming Beijing Winter Olympics is fueling the popularity of winter sports like skiing. The ski resort will enable the company to give its loyal fans another dimension of experience. "Those who have gone boating in naked Water or horseback riding in naked Stables will have a chance to go skiing in the winter."
Privately-owned naked Group does not have external investors. The company has turned to an asset-light model for further expansion. But how does the company choose its partners?
Mr. Mehta said the key to choosing a right partner is finding a "culture match" in terms of what both parties see the resort is going to be. He added that this "culture match" is not about Chinese or foreign culture, but about simplicity and sustainability.
"Do they understand and respect simplicity and sustainability of environment, light and water? And are they willing to take extra steps to make sure that our designs, construction and operation are based on sustainability principles? If the match is there, then we go to the next step [of choosing a location]," he shared.
"The partnership we do for this asset-light model is like a marriage, and in a marriage, if the two people don't have similar values, it's not good for either party."
Delaying expansion turns out to be a blessing
Towards the end of 2018, naked Group was planning to expand globally and hired several people including the CEO of the company's international business, according to Mr. Mehta. The company was at the time negotiating on several projects in Australia, the US, Portugal, and New Zealand.
But in the middle of 2019, naked Group realized that the political situation was not suitable for the expansion, as the company would have had trouble raising money with its China base. So the company decided to put all the overseas projects on hold before things stabilize in the US the year after.
"In the end, we were very lucky that we scaled back the international expansion plans then, because the pandemic happened," Mr. Mehta said. "In the long term when the pandemic does go away, we do have ambitions to take our brand overseas, perhaps starting with Southeast Asia, going to Australia and New Zealand. But we don't see that happening anytime soon."
Looking to the next 10 years, Mr. Mehta believes that the company will have resorts all across China, not just in the east. naked Group may get into some other businesses which will be related or connected with resort operations.
The company will still focus on China, and global expansion will be in sight post-pandemic.
"Assuming the pandemic goes away over the next 1-2 years, you will certainly see naked expanding overseas, to neighboring countries first, and then to the US, Europe and other parts of the world," he said.
"By the end of next decade. We will definitely have naked overseas."