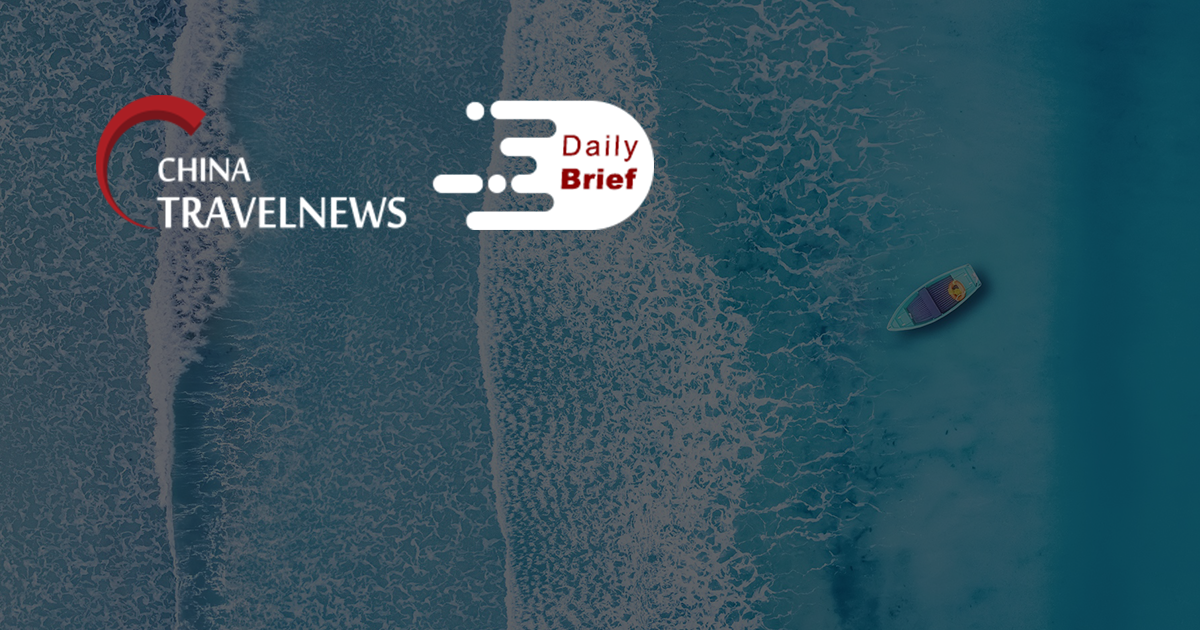 China reports zero local virus cases after 5-week battle
>> China reported no new domestic coronavirus cases Monday, and Beijing appears poised to bring to heel the pandemic's most serious resurgence in months — driven by the highly contagious Delta variant — with mass testing and targeted lockdowns. The latest outbreak, which began in mid-July when cleaners at a Nanjing airport tested positive, is the most severe since Covid-19 first surfaced in the central city of Wuhan.
International airlines ready for Chinese student travel
>> With outbound tourism from China still on hold, international airlines have turned their attention to one group of Chinese who will be traveling overseas in the upcoming months: students. On WeChat, articles targeting Chinese studying abroad have been published by at least nine major long-haul international carriers, largely promoting flights to the UK and the US.
Tencent-backed travel firm reports 78.1% rise in Q2 revenue
>> Tongcheng-Elong, a Chinese online travel company invested by Trip.com Group and Tencent, said its second-quarter revenue rose by 78.1% year on year while operating increased by more than five times. Paying users for the twelve-month period ended June 30 increased by 20.0% to 181.9 million.
Ctrip Corporate Travel renews partnership with Amadeus to access hospitality content
>> To support 12,000+ corporate customers travel in and out of China, Trip.com Group's business travel unit Ctrip Corporate Travel has renewed a multi-year strategic partnership with Amadeus to support the technology innovation needed for expanding its operations across the Asia Pacific.
Chinese OTA Tuniu posts 373% net revenue increase in Q2
>> China's online leisure travel company Tuniu reported that its net revenue for the second quarter climbed by 3.73 times from the same period last year. Revenues from packaged tours increased by more than 900% year on year. For the third quarter, Tuniu projected that its net revenue will decline by 0%-10% from last year.
Beijing to develop tourism around Universal Studios
>> The Chinese capital city will promote a series of tourist destinations near Universal Studios Beijing ahead of the theme park's grand opening. According to local authorities, Beijing is planning to develop a special tourist route that encompasses the Universal Studios theme park in Tongzhou district as well as its nearby destinations such as the Grand Canal, the Songzhuang artist village, the Taihu town, and the Zhangjiawan ancient town.
Nucleic acid tests mandatory for air travelers from Shanghai
>> Travelers departing from Shanghai's Pudong airport now have to provide nucleic acid test reports or receive on-site testing on arrival at multiple domestic cities. Passengers must provide the reports to the airlines at the Pudong airport before boarding the aircraft, according to China Southern Airlines.
Hotel Okura to bring luxury resort touches to Shanghai
>> Japan's Hotel Okura plans to open a luxury hotel in Shanghai in 2024, seeking to tap into growing Chinese interest in high-end accommodations. The Japanese hotelier's overseas expansion so far has focused on cities with a large Japanese corporate presence, such as Beijing and Bangkok. The group plans to expand to 39 overseas locations by 2024, including three in China to bring its total in the country to 13.
Uber buys Hong Kong cab-hailing app HKTaxi
>> Uber Technologies has acquired HKTaxi, a mobile app that connects taxi drivers with riders in Hong Kong, to couple the firm's local knowledge and engineering strength with its global R&D and operational capabilities, the ride-hailing giant announced last week.