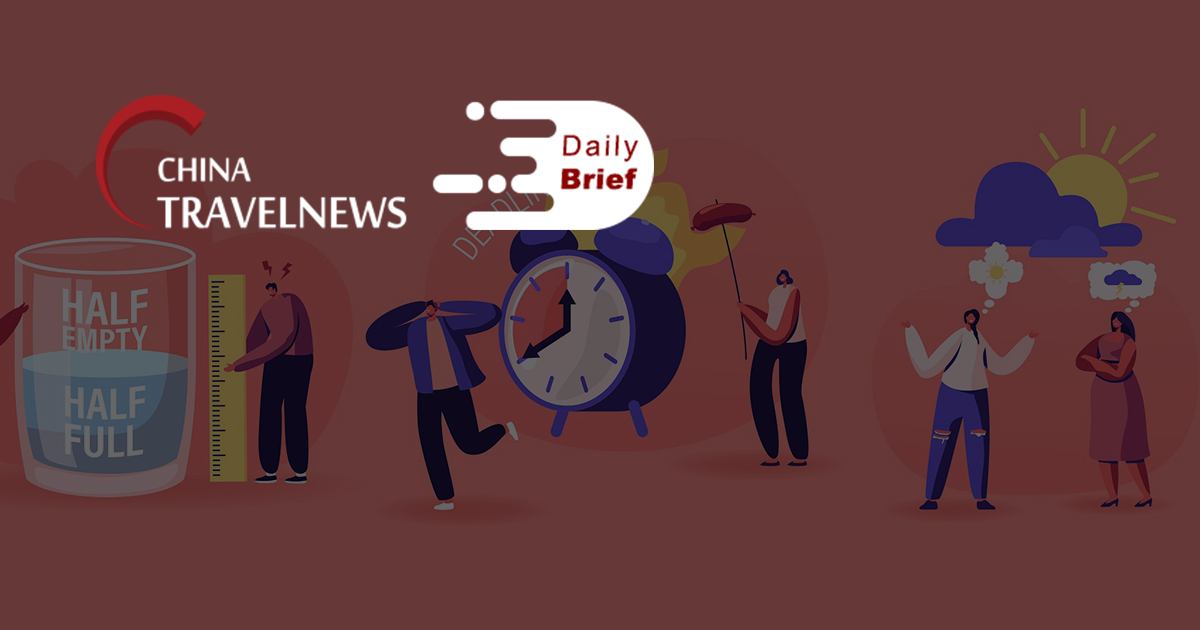 HNA Group delays submitting restructuring plan till November
>> Chinese conglomerate HNA Group said it has received a high-court ruling allowing the group and its ten affiliates to delay the submission date of the group's draft restructuring plan to November 10, 2021. The group said as basic work related to the restructuring is still in progress and related contents have yet been finalized, the group and its affiliates applied to Hainan high court to extend the submission date by three months. The court accepted the application and has filed the ruling to extend the date.
China hunkers down as Delta reaches nearly half the country
>> China imposed new restrictions on travel in a bid to slow a delta-driven outbreak that's grown to more than 500 cases scattered across half the country, as the government stuck to an aggressive containment playbook rather than rely on its high vaccination rate. Chinese authorities urged people to cancel business trips and vacations, while some colleges around the country have asked students, especially those from high-risk areas, to delay their return to school for the new semester.
Grounded by Covid-19, Chinese airlines search for new opportunities
>> The domestic epidemic once again hit Chinese airlines. More than 30 airlines including Air China, China Eastern Airlines, China Southern Airlines and Hainan Airlines canceled their flights on Wednesday in accordance with virus prevention and control orders issued by many cities. In the face of the pandemic, the aviation industry is now exploring new ways to keep revenue coming in. Airlines have always been searching way out such as launching fly free packages, and reallocating more capacity to cargo and freight.
Meituan upgrades assurance services for unused travel orders
>> Meituan said that, in order to help travelers in the next round of epidemic prevention and control, the company has upgraded its assurance services for orders affected by the pandemic to better help in any need of hotel or air ticket change or refund. The company will come out with new services targeted at unused orders of hotels, homestays and tickets with either check-in or tour dates before August 31, 2021.
Only 7 EU/Schengen countries recognize China's Sinovac vaccine
>> With the majority of European Union and Schengen Area countries opening their borders for international travelers, many of them have decided to keep rules regarding the type of vaccine travelers have been vaccinated with against COVID-19. At present, only seven EU/Schengen countries recognize China's Sinovac vaccine as valid proof of immunity, including Austria, Finland, Greece, Iceland, Netherlands, Spain and Switzerland.
Hong Kong's revamped travel rules a 'relief' to stranded domestic workers, but concerns remain
>> Hong Kong's revamped quarantine rules for inbound travelers will come as a "relief" to domestic workers stuck overseas, but there are still hurdles to solving a local labour shortage, such as authorities' reluctance to recognize foreign vaccination records, a representative has said. The government said it would consolidate its five-tier coronavirus risk assessment system into one with just three levels, thereby effectively removing entry bans on Brazil, Britain, India, Indonesia and the Philippines. The new measures would take effect next Monday, sources said.
Hong Kong pumps HK$377 million to further support tourism-related sectors
>> The Hong Kong government announced on Thursday that a provision of about HK$377 million will be earmarked under the Anti-epidemic Fund for providing further support to the tourism and related sectors, as well as the cross-boundary passenger transport trade, citing the coronavirus. Authorities will provide a new round of cash subsidies to the travel trade and practitioners.
Hong Kong eyes travel resumption with Phu Quoc Island
>> At a meeting with Vietnamese Consul General Pham Binh Dam in Hong Kong on Wednesday, Jason Wong, chairman of the Hong Kong Travel Industry Council, said the resort island of Phu Quoc in the southern province of Kien Giang is an ideal place to deploy the travel bubble if the two sides reach an agreement on isolation exemption and specific implementation mechanisms. Vietnam is an increasingly attractive destination for people in Hong Kong.
Singapore eases border measures for travelers arriving from Taiwan
>> Travelers entering Singapore from Taiwan will not have to serve a stay-home notice period from 11.59pm tomorrow, provided they test negative for Covid-19 upon arrival. Those with a travel history there within the last 21 days before leaving for Singapore will take a polymerase chain reaction (PCR) test when they arrive, the Ministry of Health (MOH) of Singapore said.
Macau orders closure of entertainment venues but casinos remain open
>> Macau Chief Executive Ho Iat Seng has stated there are no immediate plans to close the city's casinos in the wake of new COVID-19 cases that have led to a mass testing blitz. An update on latest restrictions impacting Macau was provided by Ho at a press conference, with a range of public entertainment venues including cinemas, theaters and indoor amusement parks forced to suspend operations.