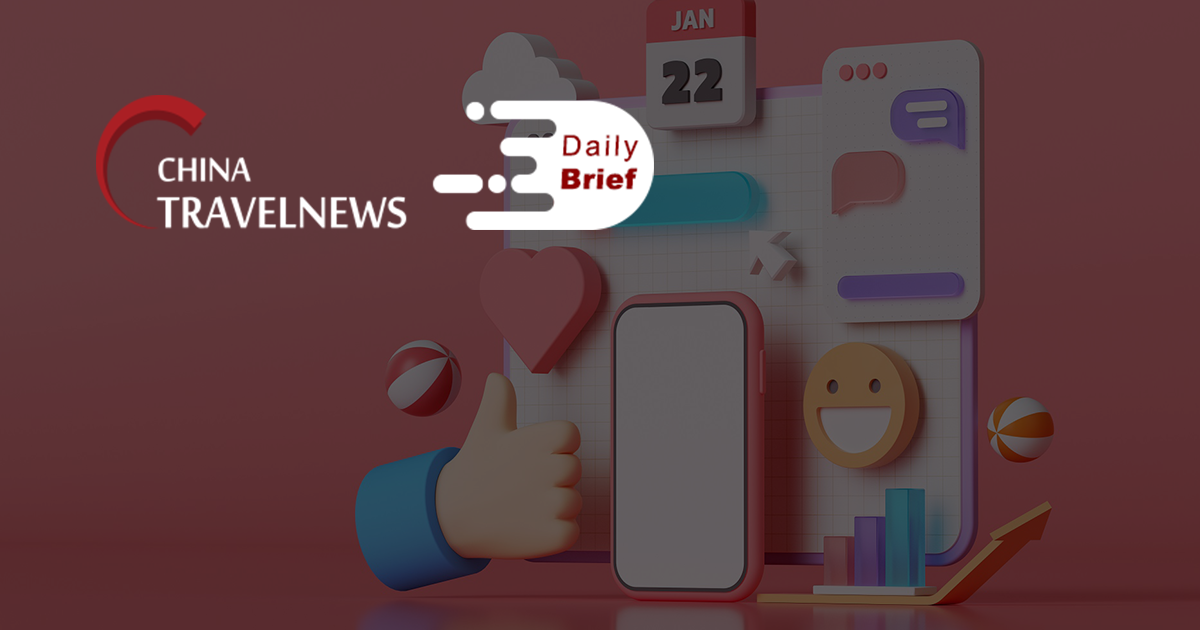 Booking.com, Trip.com, Airbnb ranked as world's biggest brands
>> Hilton once again is the world's most valuable hotel brand, despite recording a 30% drop in brand value to US$7.6 billion, according to Brand Finance's ranking. This year, Booking.com (recording a 19% brand value loss to US$8.3 billion) has overtaken Airbnb (down 67% to US$3.4 billion) and Trip.com Group (down 38% to US$3.5 billion) to become the most valuable leisure & tourism brand in the world.
UK Foreign Office withdraws Covid warning against travel to China
>> The Foreign Office of Britain has withdrawn its warning against travel to China. For over a year, the FCDO has maintained that China was too dangerous for British travelers because "the current assessment of Covid-19 risks". China, where the coronavirus pandemic originated, has had negligible new cases for many months. The Chinese authorities continue to impose various control and quarantine measures across the country.
Resuming cross-border travel high on Hong Kong agenda
>> Mandatory quarantine for fully vaccinated arrivals to Hong Kong from lower-risk places who test positive for coronavirus antibodies will be halved to seven days from June 30, starting with the city's residents, as the government also looks to have travel rules to mainland China and Macau relaxed. Quarantine reduction from 14 days to seven will also cover places classified as 'high risk' or lower including Canada, Japan, Britain, Singapore and the US
Hong Kong bans passenger flights from Indonesia over COVID-19 fears
>> The Hong Kong government said it will ban passenger flights from Indonesia from Friday, deeming the country's arrivals "extremely high risk" for COVID-19. Authorities said flights would be suspended after the number of imported COVID-19 cases from Indonesia crossed thresholds set by the global financial hub.
Cathay Pacific makes vaccinations for Hong Kong crews a must
>> Cathay Pacific has told all its Hong Kong-based flight crew they must be fully vaccinated against Covid-19 by August 31 or face having their employment with the airline reviewed. Cathay currently has 90 per cent of its pilots and 65 per cent of its cabin crew either vaccinated or booked for shots. The carrier employs about 3,100 pilots and roughly 8,750 cabin crew, with most based in Hong Kong.
Nearly two-thirds of Hong Kong Airlines workers are laid off or take pay cuts
>> Almost two-thirds of Hong Kong Airlines' workforce has either been made redundant or opted to take a significant pay cut to keep their jobs. The ailing airline, backed by the bankrupt HNA Group, started issuing redundancy notices on Wednesday.
Steel giant to join Juneyao Air, Yuyuan in bid for HNA's aviation assets
>> Chinese conglomerate Fangda Group has expressed its interest in buying troubled HNA Group's aviation assets after the two other potential bidders of Juneyao Air and Yuyuan Tourist Mart Group, according to insiders. Fangda recently set up a company named Hainan Fangda Aviation Development with RMB 30 billion (USD4.6 billion) in registered capital.
Melco International to build theme park in Zhongshan
>> Hong Kong-listed Melco International says it is to develop – as part of a joint venture – a non-gaming complex including a theme park in Zhongshan, a city near Macau. Melco International, controlled by entrepreneur Lawrence Ho Yau Lung, is the parent of casino operator Melco Resorts and Entertainment, a licensee in Macau. The aggregate consideration for the land-use rights was approximately RMB 4 billion (USD 617.3 million), inclusive of deed tax and interest.
Zhuhai Duty Free plans Sanya store to serve Hainan Island residents in second half
>> Long-established state-owned travel retailer Zhuhai Duty Free has revealed plans to open a 3,500sq m store in Sanya to serve Hainan Island residents in the second half of this year. Provincial authorities aim to extend the current offshore duty free policy to include an allowance for Hainan's 10 million residents.
Central China rolls out game-themed travel route to "woo" young people
>> As a try on cross-industry collaboration, central China's Hunan province has launched a travel route catering to travel enthusiasts who are also lovers of the mobile game "Moonlight Blade." Designed by an international travel agency based in Hunan, the route was launched by the online travel agency LY.com and developer of the game "Moonlight Blade" affiliated with the internet company Tencent.