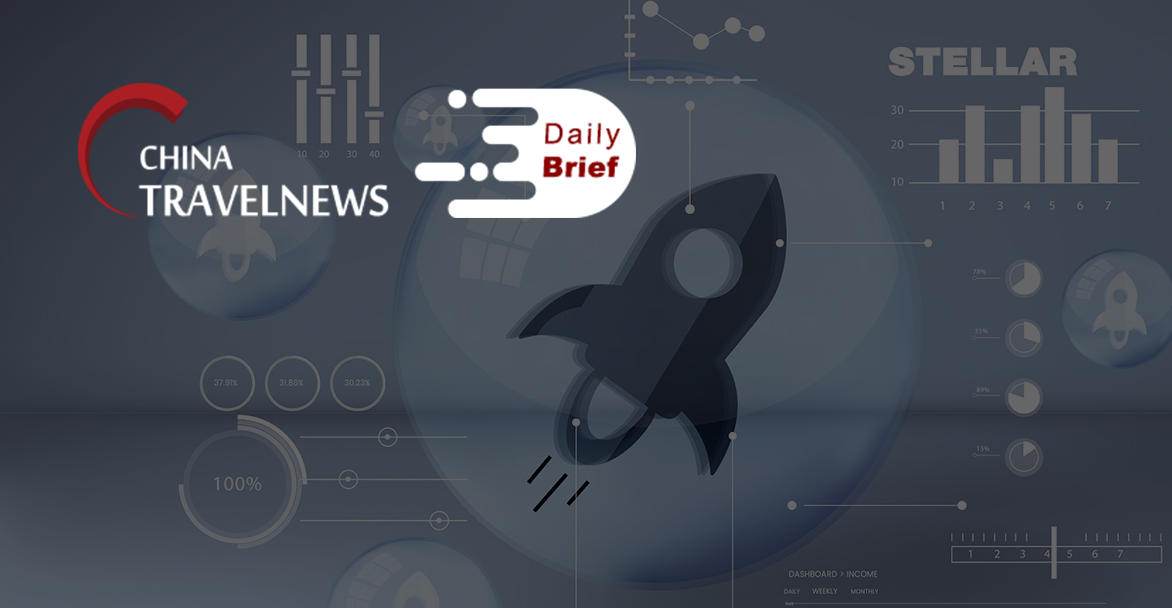 Meituan posts "stellar growth" for first quarter in hotel & travel segment
>> Online lifestyle service platform Meituan said its revenues increased by 120.9% in the first quarter this year. Food delivery and in-store, hotel & travel segments posted stellar growth, realizing an aggregate operating profit by segment of RMB3.9 billion during the time. In-store, hotel & travel segment reports a revenue of RMB6.6 billion, an increase of 112.7%.
Social travel and carpooling app Cuttlefish pockets millions of dollars in Pre-A round
>> Social travel and carpooling app Cuttlefish Universal announced a Pre-A financing round of tens of millions of yuan, which was led by Plum Ventures and backed by Tongcheng Capital, an investment unit of online travel company Tongcheng-Elong. Cuttlefish Universal, partnering with travel service providers, offers various tour products, ranging from packaged tours to independent ones, alongside air tickets, hotels, and visa services.
China counts over 1,000 more museums from the past five years
>> The number of registered museums had increased by 23.4% from 2016 to 2020 to a total of 5,788, Mr Qiang Guan, Deputy Director of National Cultural Heritage Administration, revealed in a press conference on May 25. Among them, the number of state-run museums had increased by 60.2% to 1,224, while that of non-state-run museums was up by 70.6% to 1,860, and there were 5,214 free-admission museums, or 29.9% more.
Trip.com offers the blue ribbon bags delayed baggage protection service
>> Trip.com announced that it now offers the Blue Ribbon Bags delayed baggage protection service on its platform. Blue Ribbon Bags is one of the fastest-growing ancillary services in the travel market and the world leader in airport delayed baggage retrieval services. Travelers who book air travel on Trip.com will be able to safeguard their checked-in baggage against any delay during transit.
Kempinski opens 21st hotel in China
>> Kempinski Hotels has opened its 21st luxury property in China, located in the city of Jinan in the Shandong province. The hotel chain comprises a portfolio of 78 hotels and residences in 34 countries.
Chinese airlines launch 'red tourism' services as CPC celebrates centenary
>> "Red tourism" which refers to traveling to historical sites with a modern revolutionary legacy, is gaining in popularity for domestic tourists. Seeing growing demand, Chinese airlines are making their efforts to launch more services to cater to a new market opportunity. China Eastern Airlines had a "red tourism" themed flight from Nanjing, East China's Jiangsu Province to Yan'an, Northwest China's Shaanxi Province.
Cathay Pacific extends Dubai-to-Hong Kong flights
>> Following the resumption of flights between Dubai and Hong Kong on 21 May, Cathay Pacific has announced the extension of this flight service throughout June. The weekly flight will continue to follow the same schedule as May providing UAE residents and visitors with convenient connections to Hong Kong and onwards across Cathay Pacific's network.