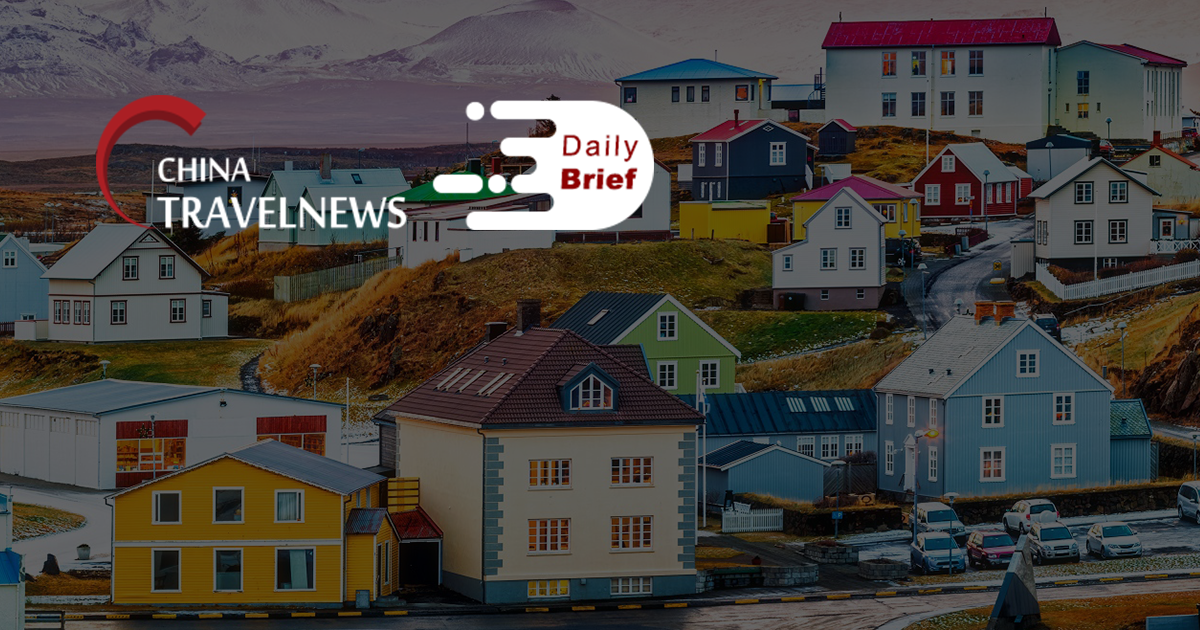 Huge Titanic replica to open as Chinese tourist destination
>> The Titanic is being brought back from the deep, more than a century after its ill-fated maiden voyage, at a landlocked Chinese theme park where tourists can soon splash out for a night on a fullscale replica. The project's main backer was inspired to recreate the world's most infamous cruise liner by the 1997 box office hit of the same name -- once the world's top-grossing film and wildly popular in China.
Online travel company Tongcheng-Elong reports 61% rise in Q1 revenue
>> Tongcheng-Elong said its revenue grew 60.6% year-to-year to RMB1,613.8 million in the first quarter this year. Monthly active users increased by 57.8% to 234.2 million. Paying users for the twelve-month period ended March 31, 2021 increased by 12.9% year-to-year to 169.3 million.
Myanmar regime wants to welcome back Chinese tourists
>> Myanmar's military regime is pressing ahead with plans to promote Chinese tourism to the country, despite the political crisis caused by the junta's Feb 1 coup and the ongoing COVID-19 pandemic. U Maung Maung Ohn, the junta-appointed Minister for Hotels and Tourism (MOHT), met with officials working to promote tours from China to discuss how to bring Chinese tourists to Myanmar in ways that accord with current COVID-19 regulations.
China may have more to lose if borders open to tourists
>> The deep freeze on international tourism due to Covid restrictions has been tough on most Asian economies, but for China, borders closed to tourists is a net positive, according to Bloomberg Economics' research. When borders reopen to tourists, countries that ran large surpluses on their tourism accounts pre-Covid -- Thailand and New Zealand among others -- stand to gain the most, writes Asia Chief economist Chang Shu. China is in the opposite camp, along with South Korea and the Philippines. Border reopening could bring back tourism deficits for them, dragging on GDP growth, according to Shu.
Singapore and Taiwan tighten travel between each other amid new surges
>> Singapore confirmed 38 locally transmitted Covid-19 cases, the highest daily number in more than a year, as the city state returned to the strictest curbs on gatherings since a coronavirus lockdown last year. Like Singapore, Taiwan is also facing a spike in cases and rapidly imposing aggressive restrictions, and travel between the two has been tightened.
Hong Kong tightens restrictions on Taiwan arrivals
>> Hong Kong has tightened restrictions on travelers from Taiwan due to the worsening Covid-19 pandemic on the island and is expected to subject arrivals from Japan and Singapore to the same tough measures. According to an aviation insider, Japan and Singapore, which was also battling a surge in infections, would be classified as "high risk" under vaccine bubble travel arrangements.
Cathay Pacific to compete for quarantine camps meal provider
>> Cathay Pacific Catering Service Limited, a subsidiary of the airline, had placed a bid to compete in providing meals to quarantine centers. Cathay Pacific confirmed that they received an invitation from the quarantine camps on May 13 to place a bid to compete for the quarantine center meal provider. Its catering business then submitted a quotation and placed a bid shortly after.
China's air travel market pulls ahead the US
>> The April data on air travel shows that China continues to pull ahead of the US. The US air travel market is also recovering at a growing rate. However, it seems China has pulled into a lead that will be tough for the US to beat anytime soon.
China's local air traveler trips increase
>> The Civil Aviation Administration of China stated that China's local air passenger trips hit 51.09 million in April, increasing 205.5 percent from a year earlier. The number put a new monthly record since the beginning of last year, representing 96.2 percent of the level seen in the same period in 2019.
China's Jiangxi to host "red tourism" expo in October
>> China's Jiangxi and Hunan provinces will jointly hold a red tourism exposition in October, to display the latest developments in the industry. Red tourism, which refers to visiting historical sites with a modern revolutionary legacy, has gained popularity among tourists in recent years. It has particularly burgeoned this year, as 2021 marks the 100th anniversary of the Communist Party of China.