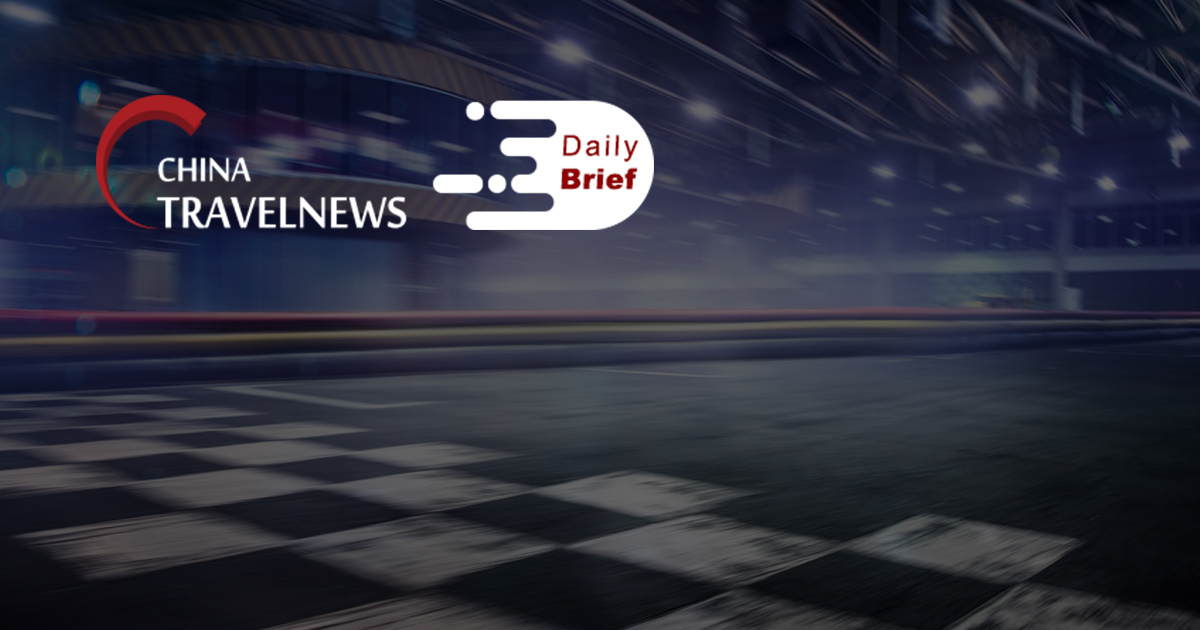 Major Chinese OTA Tongcheng-Elong sees "continuing robust recovery trend" in Q4
>> Online travel company Tongcheng-Elong said in its latest earnings report that it sees a "continuing robust recovery trend" in the fourth quarter of 2020 for some key metrics. Despite the pandemic impacts, Tongcheng-Elong managed to remain profitable and outperform the industry with its "advantages in market position, operations and cost control". Average monthly paying users increased by 5.9% year-to-year to 28.7 million in Q4 2020, but average monthly active users decreased by 4.8% to 196.0 million.
Airbnb asked to drop ties to Beijing Winter Olympics
>> Airbnb is being asked to drop its sponsorship connections to next year's Beijing Winter Olympics by a coalition headed by groups that oppose rights violations in China. Airbnb is one of the International Olympic Committee's top 15 sponsors including companies like Coca-Cola, Samsung and Visa.
Autonomous vehicle technology specialist Momenta raises $500M
>> Momenta, a specialist in autonomous vehicle technology, has raised USD 500 million in a Series C round. The investment was led by SAIC Motor, Toyota and Bosch, with Temasek and Yunfeng also participating. The China-based startup describes itself as the "brain" for autonomous vehicles and says it sues "deep learning algorithms" to make driving safer and more efficient.
Guangdong removes 7-day home quarantine rule for inbound arrivals
>> The 7-days home quarantine requirement for inbound arrivals in Guangdong has been removed, according to a report by WeChat official account Expat Focus. The citizen service hotline 12345 for Guangzhou and Shenzhen confirmed on the removal of this quarantine rule, according to the report. But inbound arrivals will still need to go through a 14-day centralized quarantine period.
Social media cautiously celebrates travel being back with oncoming Qingming Festival
>> About 100 million people are planning to travel across the country during the oncoming Qingming Festival break, or "Tomb Sweeping Day" when people pay their respects to deceased relatives. Online travel agencies Trip.com estimates this would signal a significant rebound in China's travel industry since the pandemic. The festival travel has been a trending topic on social media with more than one million views, of the hashtag #100-million-people-are-totravel-during-Qingming-Festival-break on Weibo.
Hotel group Huazhu forms joint venture with developer Sunac China
>> Hotel chain Huazhu Group said it has formed a joint venture company with Chinese property developer Sunac China to provide hotel management services to Sunac's feasible hotel properties and potential leased and owned hotel properties of third parties. The joint venture targets to enter into management contracts with more than 200 hotel properties from both Sunac and third-parties in five years after its formation.
Macau eases quarantine rules for inbound travel from Hong Kong
>> The Macau government has shortened the mandatory quarantine period on arrivals from the neighbouring city of Hong Kong to 14 days from 21 days, effective from March 20. Macau extended in December the quarantine period on arrivals from Hong Kong to 21 days, due to rising Covid-19 cases in that city. But people arriving to Macau from Hong Kong will still have to provide a certificate proving freedom from Covid-19 infection.
Hainan offshore duty free sales soar to record heights in February
>> Hainan offshore duty free sales rocketed to RMB 4,790 million (USD 736 million) in February, up from RMB 3.70 billion (USD 568.5 million) in January, representing a record month for the sector. Business was boosted sharply by the Chinese New Year celebrations, which as reported saw duty free sales reach RMB 1.4 billion (USD 216.5 million) in the peak period 11-17 February. 828,000 shoppers visited the island's duty free stores in the month, a quarter of them during the 11-17 February period.