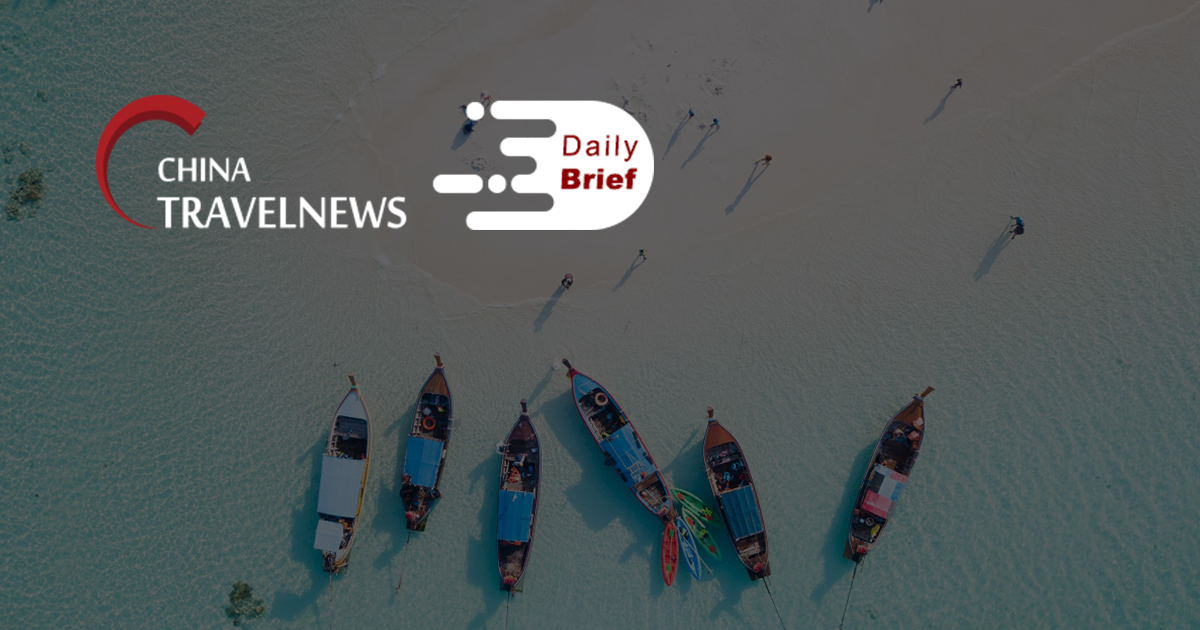 Marriott refines development strategy in China, focusing on "brand+destination"
>> Marriott International revealed in a media briefing on March 3 that it has opened over 400 hotels of 24 brands in nearly 100 cities in China, and 70% of them are midscale, upscale and luxury hotels. In the coming three years, Marriott hopes to continue to lead in the upscale and luxury hotel market and expand its select-service portfolios. The world's largest hotel chain signed 75 hotels with over 18,000 rooms in China last year and plans to open 60 or more hotels in 2021.
2021 travel outlook for travelers from the US, Germany, China
>> Around 70 percent of those surveyed in Germany, the US, and China are thinking about private trips this year. Specifically, 37 percent of Germans, 42 percent of Americans, and 66 percent of Chinese are planning one or more trips. Perceived personal safety on a trip weighs more than travel choices being restricted.
Chinese lawmakers, advisors suggest issuing vaccine passports
>> As China has basically contained the virus and the speedy rolling out of vaccination in countries around the world is anticipated to help them control the epidemic, several Chinese lawmakers and political advisors said they will propose the issuance of digital vaccine travel certificates or "vaccine passports" in this year's national two-sessions event to help people get life back to normal. Business and travel visas could be issued to people with vaccine passports if they want to go to countries and regions where the COVID-19 epidemic has been effectively curbed, according to a lawyer.
European winter destinations look to Chinese outbound tourists post-pandemic
>> Tourist destinations in Europe are confident that the strong growth of China's winter sports industry will benefit their economies. They believe that the nation's rising interest in such sports, fueled by staging the Beijing 2022 Winter Olympics and Paralympics, is especially significant for the recovery of international winter tourism. According to Switzerland Tourism, Chinese tourists spent 200,974 overnight stays at mountain destinations in the winter of 2018-19, a rise of nearly 539 percent compared with the same period a decade earlier. Similar trend has been witnessed in the neighboring Alpine nation of Austria.
Hong Kong businessman backs AirAsia with HK$400 million investment
>> Hong Kong businessman and poker player Stanley Choi Chiu-fai has backed AirAsia Group to be a front runner in the airline industry's recovery from the Covid-19 crisis by investing HK$400 million (US$55.6 million) in the low-cost carrier. The merger and acquisitions specialist, who is also a professional gambler, upped his stake in the firm behind Southeast Asia's largest budget carrier to last week become its third largest shareholder.
Australia service sector drop in Jan is partly due to Chinese tourist drop
>> Australia's trade surplus increased by AUD 3 billion to AUD 10.142 billion in January in seasonally adjusted terms, with goods exports recovering but services sector taking a drop, according to data released by the Australian Bureau of Statistics on Thursday. Experts have stated that frustration among Chinese students and tourists is a likely contributor to the lackluster recovery of Australia's service market.
Spain readies welcome mat for Chinese visitors
>> With the vaccine rollout globally, Spain is expecting 300,000 visitors from China this year. Most are expected to arrive in the second-half of the year, and will originate from first- and second-tier cities like before. China sent 700,000 visitors to Spain in 2019. That number dropped to 100,000 in 2020 – mostly in January and February – due to travel bans implemented amid the pandemic. With the progress of testing and vaccination, the easing of restrictions can be expected in the coming months.
South Africa launches Chinese training project to boost tourism
>> The tourism sector in South Africa is empowering personnel with a Chinese training project to better meet the needs of the Chinese market, said an official with the Department of Tourism after the World Tourism Organization announced the addition of Chinese (Mandarin) as an official language as of Jan 25, 2021. China is among the top 10 source countries of tourists to South Africa.
More airlines including China Southern, Hainan Airlines transport vaccines
>> More Chinese airlines are getting involved in vaccine transport as the global aviation sector races to deliver injections around the world. China Southern Airlines said on Thursday that it has started COVID-19 vaccine shipments. Hainan Airlines said it completed its maiden flight for COVID-19 vaccines on Tuesday.