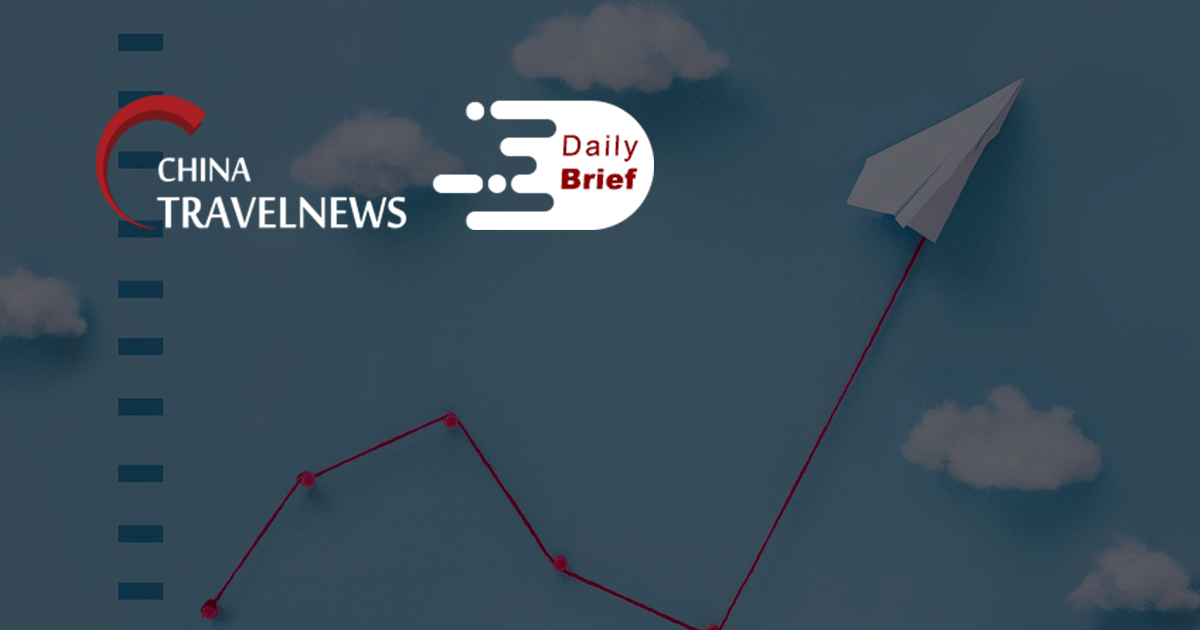 ForwardKeys: Chinese New Year travel was 69.3% down
>> Research undertaken by travel analytics firm ForwardKeys reveals that domestic air travel in China during New Year Golden Week (11th – 17th February) was 69.3% down on the equivalent period in 2019, when travel was at normal, pre-pandemic levels. Domestic travel during the fortnight before, which is traditionally a busy period for Chinese people returning home to spend the holiday with their families, was 62.3% down.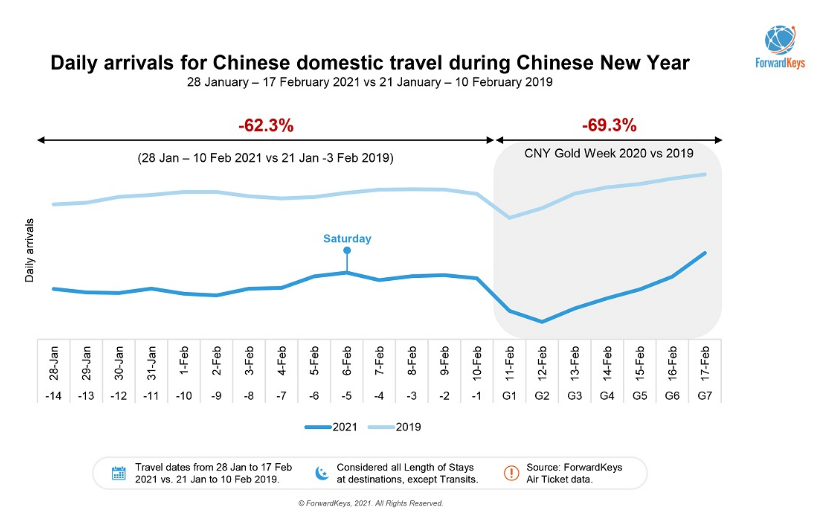 Tencent partners with Trip.com to set up new travel-tech firm
>> Chinese internet giant Tencent has teamed up with online travel company Trip.com Group to invest in the establishment of Suzhou Tongcheng Air Travel Technology (or Suzhou Tongcheng Hanglv Keji in Chinese), a software and information technology company with RMB 68 million (USD 11 million) in registered capital. The new entity was founded on February 26 and its scope of operation includes software development, service/development/consulting/exchange/transfer/promotion of technology, as well as corporate management and information consulting. Both Tencent and Trip.com are major investors in Hong Kong-listed online travel company Tongcheng-Elong.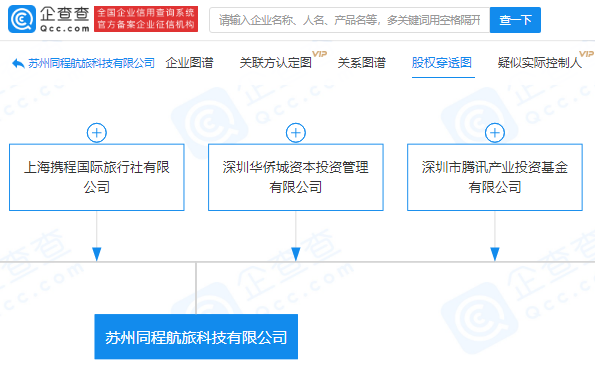 Barceló Hotel Group partners with Plateno, Betterwood to expand in China
>> Spanish hotel company Barceló Hotel Group plans to expand into the China market in 2021, according to local news media HOSTELTUR in a report. Barceló aims to open 13 new hotels this year and the focus is on Asia. The hotel chain has entered the China market since 2016 through a partnership with the Plateno Group under Shanghai-based hotel giant Jin Jiang. Barceló is also working Betterwood, another travel and lifestyle brand in China.
Domestic and international trips in China expected to rebound in second half
>> Due to the impacts of COVID-19, domestic travel volume in China slumped 52.1% year-on-year in 2020, with only 2.88 billion domestic tourist trips recorded, with 61.1% less revenue, at RMB 2.2 trillion (USD 340.5 billion), according to the Ministry of Culture and Tourism. Inbound trips fell 81.3% year on year to approximately 27.2 million trips, with international tourism revenue plummeted 87.1% to USD 17 billion. Chinese citizens made 20.23 million outbound trips last year, a decline of 86.9% year on year.
China's economic recovery slows amid holiday disruptions
>> China's economic recovery slowed in February as factories shut during the Lunar New Year holidays and virus restrictions dampened what's usually a busy travel season. The non-manufacturing gauge, which reflects activity in the construction and services sectors, declined to 51.4, versus a median estimate of 52. Holiday closures were the main reason for the slump in manufacturing, while retailing, catering and entertainment remained relatively active.
Measured approach needed to bring back travel
>> Whether vaccination would become a new requirement for travel remains to be seen, but there have been suggestions that more safeguards are being considered to bring live and travel back to normal. High on the agenda is the postponed deal with Singapore. Abruptly put on hold in November because of a fresh community outbreak, the agreement would have enabled quarantine-free traveling for those with negative test results. Consideration also should be given to cross-border traveling in due course.
China springs back as world's largest aviation market by weekly capacity
>> China has snatched back the title of the world's largest aviation market from the United States with a stellar 32% increase in capacity week on week and a more modest 4% growth in the last two weeks. Total weekly capacity is now back at 52.6 million although that only takes us to just above half the capacity levels reported before Covid-19.