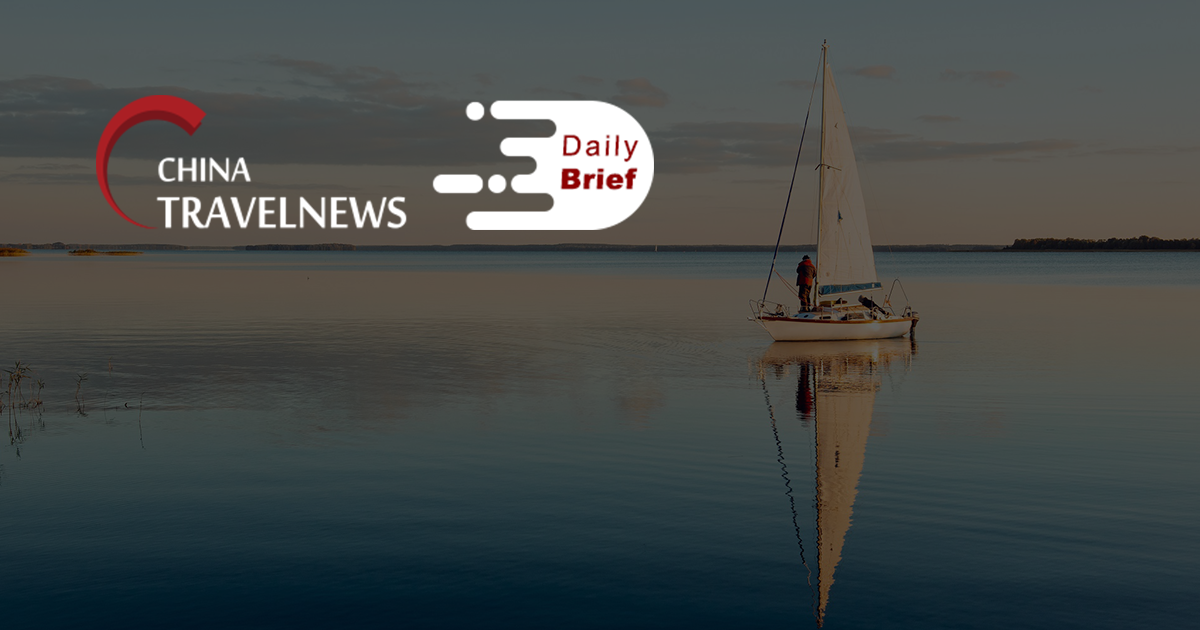 Cathay Pacific, HK Express begin Cathay Dragon route carve-up
>> Cathay Pacific is reportedly aiming to take over slightly more than half of the routes previously flown by the Cathay Dragon, with the rest assigned to low-cost carrier HK Express. However, some key routes may also be opened up to rival Hong Kong Airlines and newly-minted competitor Greater Bay Airlines, which plans to launch in mid-2021 with a fleet of Boeing 737 jets.
Trip.com's group tour report reveals a new era for small, private groups
>> A report issued by Chinese OTA Trip.com revealed that tours for boutique and small groups were gaining popularity in 2020, with middle and high-level products leading the growth. The number of private group offerings went up by 400% to nearly 60,000 this year.
China's hotel occupancy recovers faster than rest of world
>> Data from hotel research firm STR showed that, from April to November, China's hotel performance was recovering much better than the rest of the world. The weekly occupancy rate of the hotels in China was 61.7% as of the end of November, followed by Middle East (51%), United States (35.7%) and Central & South America (32.3%). China's hotel occupancy experienced some ups and downs in July, September and October, but it has generally been on the rise since February.
China plans tourism development for Greater Bay Area
>> China has rolled out a comprehensive development plan on the cultural and tourism development for the Guangdong-Hong Kong-Macao Greater Bay Area. The country will build the area into a habitable, entrepreneur-friendly area and a tourist destination with a flourishing cultural industry. The plan projected that by the year 2035, the area's tourism and cultural sectors will realize high-quality development.
Chinese tourists scale back domestic travel plans in virus fears
>> Millions of Chinese tourists who have shunned overseas travel this year because of the pandemic are now further narrowing the scope of their journeys, visiting nearby cities and avoiding trips out of their provinces. Recent COVID-19 cases in Beijing and northern China have rekindled public concern. Although hotel bookings for the upcoming three-day New Year weekend had reached 1.8 times of bookings a year earlier as of Dec 24, plane tickets were nearly 20% cheaper on average, with many people not traveling far, Beijing-based online travel platform Qunar.com said.
China strengthens epidemic preparedness to ensure safe travel in festival
>> China's Premier Li Keqiang said the country will step up epidemic prevention and control during the upcoming Spring Festival travel rush and strengthen emergency response, in an effort to ensure safe travel of the public. The country responds by cutting travel peaks, avoiding mass gathering and offering more contactless measures.
India rejects report of ban on Chinese airline passengers
>> In response to some local news reports, India denied that it has issued orders to local airlines to block Chinese nationals from boarding planes bound for India. The Times of India reported Monday that the Indian government had asked airlines informally to turn away Chinese passport holders at the gate. Civil Aviation Minister Hardeep Singh Puri said "no such direction" came from the government, India.com reported.