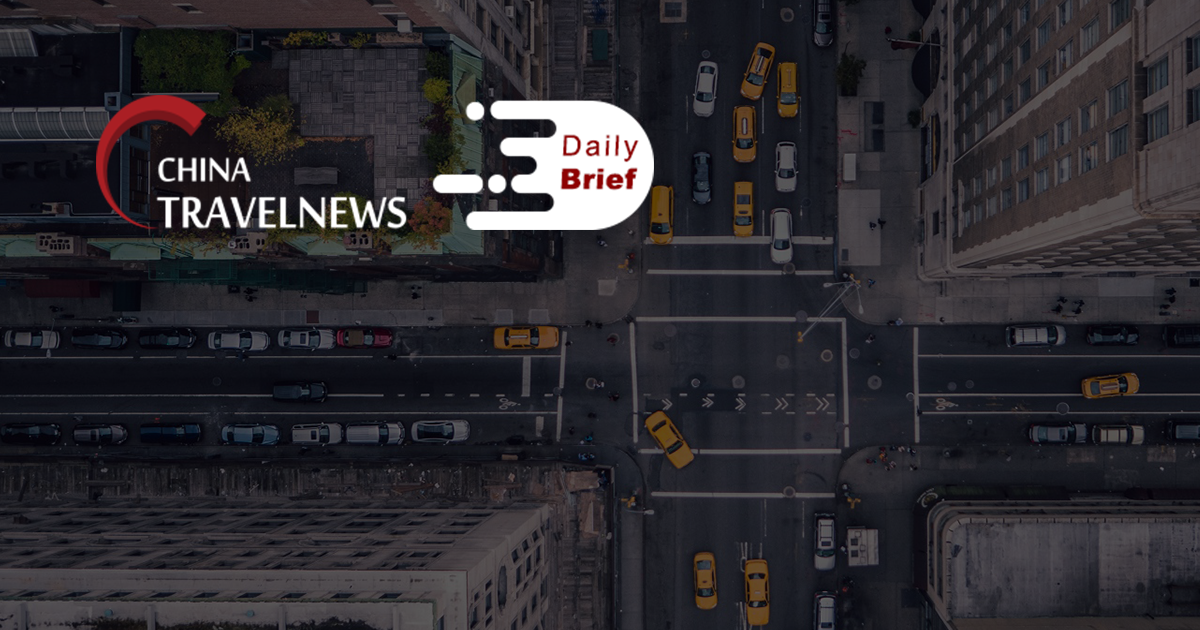 Travel agencies in China handle over 10 million domestic trips in Q2, down 79%
>> Domestic tours organized by travel agencies in China had drawn 7.79 million travelers in the second quarter this year, 83.23% less than the same period last year, while the total number of domestic tourists handled was 10.12 million, 78.59% lower year-on-year. These were based on the data provided by 30,201 travel agencies, or 76.13% of the nation's total 39,670 travel agencies, to the country's Ministry of Culture and Tourism.
Huazhu Group eyes expansion in lower-tier cities
>> Chinese hotel company Huazhu Group is bullish about its expansion plans, with a sustained focus on lower-tier cities standing out. Sharing details of the group's performance and its future plans during the Q3 earnings call, Hui Jin, President of Huazhu Group, mentioned, "At the end of October, there were roughly 44% of our net openings of hotels come from the tier-3 and below cities, close to 50% of our net openings."
China's domestic air market nearly recovered, the rest of world still depressed
>> The recovery of passenger demand continued to be disappointingly slow in October, according to the International Air Transport Association (IATA). China's domestic market has nearly recovered, while most others remain deeply depressed. China's domestic traffic was down just 1.4% in October compared to October a year ago. The domestic economy was close to normality and low fares and so-called "all you can fly" deals boosted demand.
China suspends two more flights due to confirmed Covid cases
>> The Civil Aviation Administration of China announced on December 9 that it has suspended the 3U8392 flight from Cairo to Chengdu operated by Sichuan Airlines and the ZF1678 flight from Moscow to Xiamen operated by Russia's Azur Air. The 3U8392 flight had five passengers tested positive for Covid-19 on November 28, while the ZF1678 flight had eight confirmed cases on November 27.
Indebted conglomerate HNA Group to sell US asset Ingram Micro
>> HNA Technology, a subsidiary of Chinese indebted conglomerate HNA Group, announced on December 9 that it plans to sell its 100% stake in California-based IT product distributor Ingram Micro to Imola Acquisition. HNA Technology acquired 100% shares of Ingram Micro in December 2016 for USD 5.98 billion, the majority of which was borrowed money from banks.
JD, China Southern Airlines launch ship-to-home luggage service
>> JD Logistics, e-commerce platform JD.com's logistics arm, has joined hands with China Southern Airlines to launch a "Ship-to-Home" luggage express delivery service for Chinese travelers.
Hong Kong airport launches pre-flight testing
>> Hong Kong International Airport is the latest airport to offer rapid Covid-19 tests as a growing number of countries demand proof of negative results. A number of countries currently require Covid-19 tests as an entry requirement, with the vast majority preferring the PCR test. This comes amid a delay in the highly anticipated Hong Kong-Singapore travel bubble, which is now expected to launch in 2021 following the latest spike in Covid-19 cases across Hong Kong.
Xinjiang to have new airport
>> An airport in Yutian, a remote county in northwestern China's Xinjiang Uygur autonomous region, is slated to open on Dec 26, local authorities said. The Yutian airport is expected to improve the transportation situation of the county and its surrounding areas in southern Xinjiang, providing faster travel for local residents. The airport is designed to handle 180,000 passengers and 400 tonnes of cargo and mail annually by 2025.