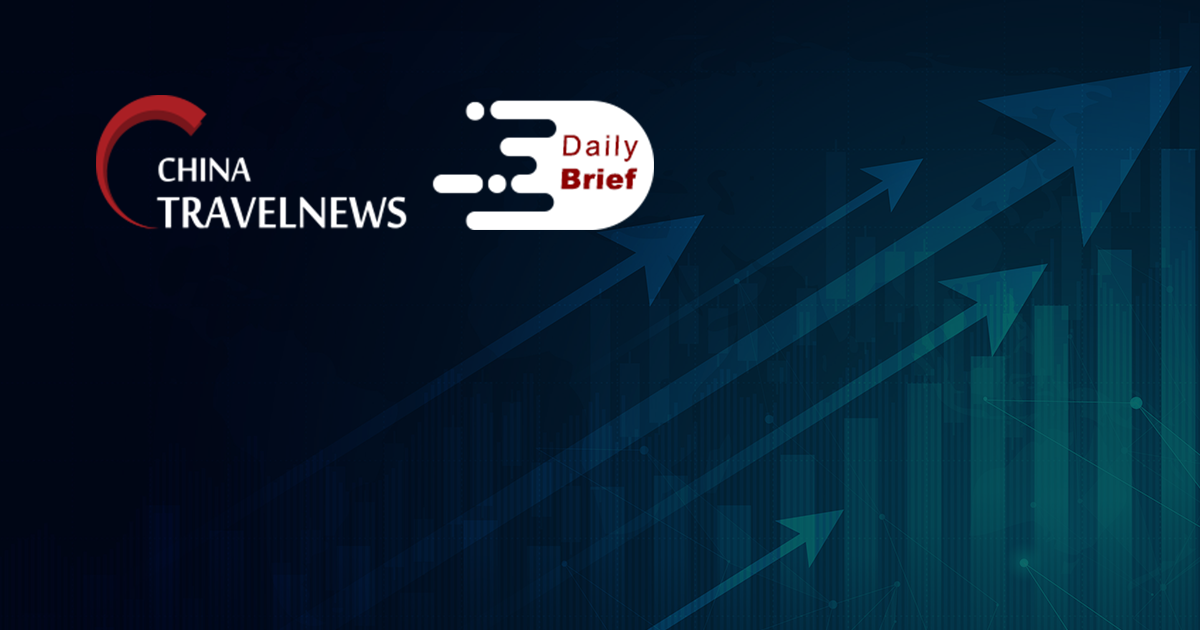 Louvre Hotels expands in Europe after acquiring ten "7 days premium" hotels
>> Despite the COVID-19 crisis, Europe's second-largest hotel group Louvre Hotels Group, a subsidiary of Jin Jiang International, continues to develop its network on the continent by taking over ten "7 Days Premium" hotels previously owned by its sister company Plateno. The ten "7 Days Premium" hotels that Louvre Hotels Group acquired were in two- and three-star segments. Ranging in size from 95 to 200 rooms, these hotels are located in Austria (Vienna, Salzburg, Ansfelden), Germany (Munich, Leipzig, Berlin), and Italy (Venice).
China's hotel industry first to show growth amid pandemic
>> The hotel industry in China is back in business, experiencing year-over-year revenue growth despite the negative economic impact of the worldwide pandemic that locked down most parts of the globe. Its three key metrics - occupancy, daily rates, and revenue per available room - were all up the week ending Oct 10 according to the latest STR Report, which included the Golden Week national holiday. Occupancy was up nearly 3%, daily rates up almost 10%, and revenue per room up more than 13%.
Universal Beijing Resort unveils new theme park details
>> Universal Beijing Resort unveiled details of the multiple entertainment experiences planned for the entertainment destination. The Beijing complex will feature an expansive theme park, a CityWalk location and two hotels, The Universal Studios Grand Hotel and the NUO Resort Hotel. The Chinese-inspired park will feature seven themed lands include Kung Fu Panda Land of Awesomeness, Transformers Metrobase, Minion Land, The Wizarding World of Harry Potter, Jurassic World Isla Nublar, Hollywood and Waterworld.
Fantawild investing in four new theme parks across China
>> Fantawild Holdings, a leading solution provider in China's theme park industry, is investing in three new theme parks in Shaoxing and another new park in the Wudang Mountains. The Boonie Bears Land and Boonie Bears Wild Waters parks in Shaoxing will receive investments of USD 195 million and USD 75 million, respectively. The Shaoxing Cultural Park will receive an investment of USD 464 million and is inspired by Chinese culture, including classic literature, folklore and artworks. Currently, Fantawild operates nearly 30 theme parks in more than 10 Chinese cities.
First group of Chinese tourists arrive in Bangkok, rekindle hopes of tourism comeback
>> The arrival of 41 Chinese tourists holding a Special Tourist Visa (STV) in Bangkok on Tuesday, the first batch of foreign tourists after Thailand closed its borders in March to contain COVID-19, has rekindled hope among local tour agents and Chinese businessmen. The STV allows tourists from low-risk countries to enter the country and stay for up to 270 days, in a bid to save the stagnant tourism industry. A second group of 100 people from Guangzhou will fly to Thailand on October 26 and another from Shanghai on October 28, the report said.
Hong Kong-Singapore travel bubble has one flight a day
>> The travel bubble for Hong Kong and Singapore could start with one daily flight between the two financial hubs, according to Hong Kong Secretary for Commerce and Economic Development Edward Yau. The number of dedicated flights under the agreement may change depending on the coronavirus situation in the cities, Yau said at a briefing Tuesday, without elaborating. The two governments are still working on the details of the plan, including the start date.
Cathay Pacific to cut 8,500 job posts in $284 million restructuring
>> Cathay Pacific will eliminate 8,500 job posts, with 5,900 staff made redundant, and one of its regional airlines will be shut down under a global HKD 2.2 billion (USD 284 million) restructuring to cope with the pandemic fallout, the company revealed on Wednesday.
The airline said Cathay Dragon would "cease its operations with effect from today" and seek regulatory approval for the majority of the regional carrier's routes to be absorbed and operated by Cathay Pacific and budget sister unit HK Express. Of the group's 35,000 headcount, 24% of roles would be eliminated.