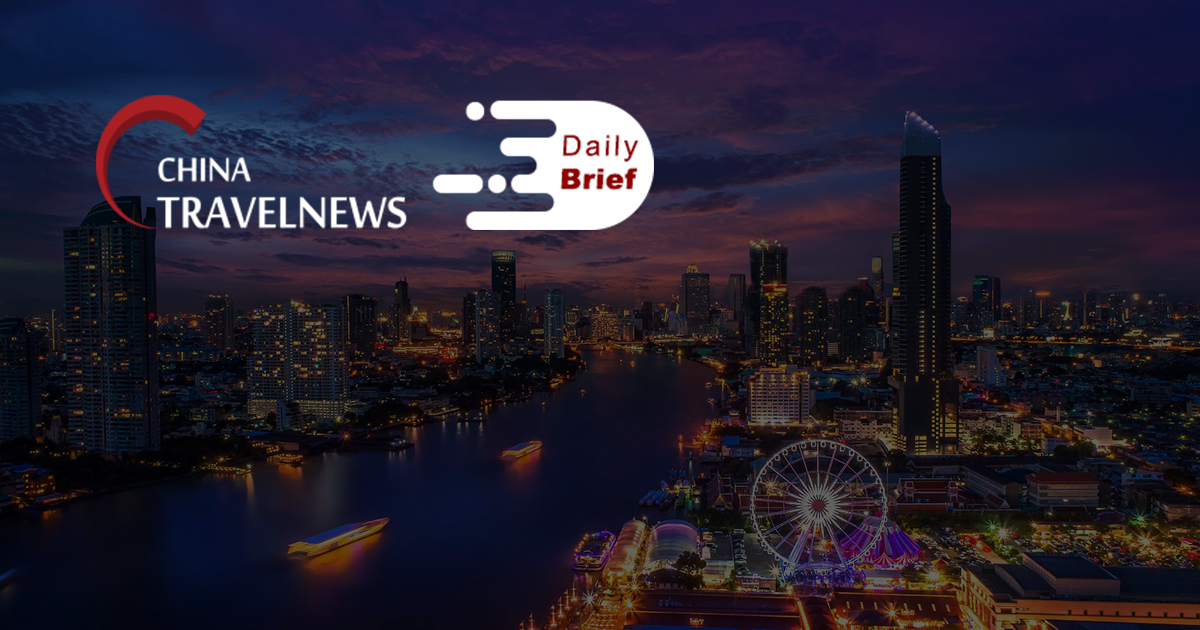 Tuniu will repurchase $10 million shares in cash
>> Chinese online leisure travel company Tuniu said its board of directors has authorized a share repurchase program and the company may repurchase up to USD 10 million worth of its ordinary shares or ADS in the next 12 months. Based on the company's current market capitalization of USD 139.9 million, the repurchase amount could represent around 7% of Tuniu's total shares. Tuniu plans to fund repurchases from its available cash balance.
Guangzhou begins airport expansion, vying for aviation dominance with Shenzhen, Hong Kong
>> Guangzhou is speeding up plans to become the leading aviation hub in the Greater Bay Area, as the city's Baiyun International Airport started a third phase of expansion. Competition for passengers and routes is becoming fierce among airports in the Greater Bay Area, which is southern China's economic hub. The region, which is China's most developed, will have 31 airports by 2030.
Chinese airlines may not turn a profit even as domestic travel rebounds
>> China's air passenger volume could jump by 10% year-over-year during a critical holiday season that begins later this week — but that won't help Chinese airlines turn profitable until international travel resumes, said Ivan Su, equity analyst at Morningstar. "Without this international demand, it's unlikely according to our analysis that Chinese airlines would be able to go back into profit territory," Su said.
Austrian Airlines to resume flights to China
>> Austrian Airlines will resume flights between Shanghai and Vienna starting October 2. The airline will operate one weekly roundtrip between both cities on Fridays and Sundays. With Austrian Airlines following Lufthansa and Swiss, all Lufthansa Group premium airlines are operating to and from China again.
Embattled Cathay Pacific faces continued cash burn
>> Cathay Pacific faces a long, bumpy ride ahead before it can end an "unsustainable" level of cash burn, its CEO told China Daily. The embattled carrier suffers from a net cash outflow of up to HKD 2 billion each month to support its sagging business, which Augustus Tang described as "unsustainable" in an interview. The carrier said on Wednesday it welcomed all employee ideas to get it through the pandemic after pilots pushing to be included in restructuring talks ran a newspaper advertisement to drum up public support.
Thailand to slowly restart tourism with flight from China
>> Thailand will receive its first foreign vacationers when a flight from China arrives next week, marking the gradual restart of a vital tourism sector battered by coronavirus travel curbs, according to a senior official. The first flight will have about 120 tourists from Guangzhou, flying directly to the resort island of Phuket, Tourism Authority of Thailand governor Yuthasak Supasorn told Reuters. The government predicts just 6.7 million foreign visitors this year after a record 39.8 million in 2019, whose spending made up about 11.4% of GDP.
Trip Affiliates Network expands into China
>> B2B travel firm Trip Affiliates Network (TAN) said it has partnered with hotel wholesaler Shenzhen JL-Tour, a subsidiary of online travel company Tongcheng Group, to extend its service to the Chinese market. TAN said it delivers dynamic live room rates and inventory to achieve higher efficiency.