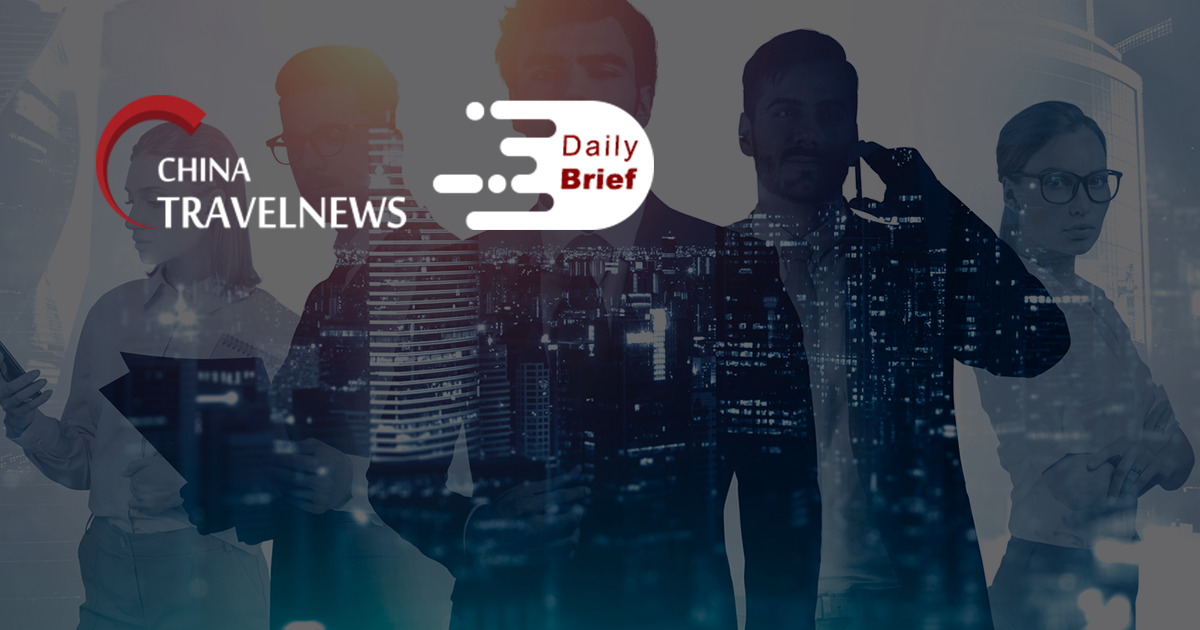 Tencent-invested OTA partners with LINE unit in Thailand
>> Tongcheng-Elong, a Chinese online travel agency backed by Tencent Holdings and Trip.com Group, has signed an exclusive strategic partnership in Thailand with Rabbit-LINE Pay, an integrated mobile payment platform embedded in popular Japanese messaging app LINE. Tongcheng-Elong's online travel booking platform TravelGo.com will provide exclusive online transportation and accommodation reservation services for LINE users in Thailand.
HNA Group joins forces with Alibaba Fliggy
>> HNA Aviation & Tourism, a subsidiary of the HNA Group, has signed a strategic partnership with Alibaba's online travel platform Fliggy to extend full cooperation in live streaming, membership, product marketing and data-driven technologies.
European Travel Commission co-hosts ITB China Industry MeetUp 2020
>> The organizers of ITB China, China's largest B2B exclusive travel trade show, have launched "ITB China Industry MeetUp" event series, which is designed to get updated on the latest trends and insights of all major regional Chinese source markets, and to meet face-to-face with buyers from all over China. The events are set to take place in seven major cities in China between September and November 2020.
Australia's Foreign Minister warns of arbitrary detention in China
>> Australia's Foreign Minister Marise Payne said Australians should not travel to China as they face the risk of arbitrary detention, after two Australian journalists were rushed out of Shanghai on Monday night in a secretive operation following a tense five-day stand-off with authorities.
Aircraft lessor BOC Aviation seeks to claim $23 million from AirAsia X
>> Airline leasing company BOC Aviation has filed a claim at the High Court in England against AirAsia X for USD 23 million in outstanding dues. The budget airline, the long haul operator of the Air Asia Group, said BOC Aviation has alleged a breach of a lease agreement and its obligations under four guarantees dated December 2018. The airline has leased four aircraft from BOC Aviation.
China Eastern gets regulatory approval to launch OTT Airlines
>> China's civil aviation regulator CAAC said it plans to approve Shanghai-based China Eastern Airlines' application to launch a new subsidiary airline named OTT Airlines with a registered capital of RMB 1.5 billion (USD 219 million) and domestic passengers and cargo flights service.
Thomas Cook could be back in UK as an OTA
>> Thomas Cook could make a comeback as an online travel agent before the end of the year, under plans drawn up by Chinese conglomerate Fosun which bought the brand after the company's spectacular collapse. Fosun is trying to secure approval from the UK's Civil Aviation Authority but is reluctant to finalize its plans in case the UK government introduces further travel quarantines.
Resumption of tourism between China, Thailand "not happening any time soon"
>> A senior official of the Chinese embassy in Bangkok has ruled out early reopening of tourism between China and Thailand, as the two countries are not ready to open the sector. China has been recently reopening for domestic tourism, but has not yet welcomed foreign tourists, or urged Chinese people to travel abroad.
Korean airlines zoom in on China routes, target transit passengers
>> South Korean airlines are buckling down to resume flights to and from China to satisfy the demands of Korean business people and overseas residents, while also zoning in on the transit market. Korea's No. 2 carrier Asiana Airlines announced that it will reopen weekly flight service between Incheon, Korea, and Chengdu, China from Sep 10. Domestic airlines including Korean Air and Asiana Airlines alongside low-cost carriers have pushed for discussions with China's aviation authority to increase the number of routes and frequency of flights between the two countries.