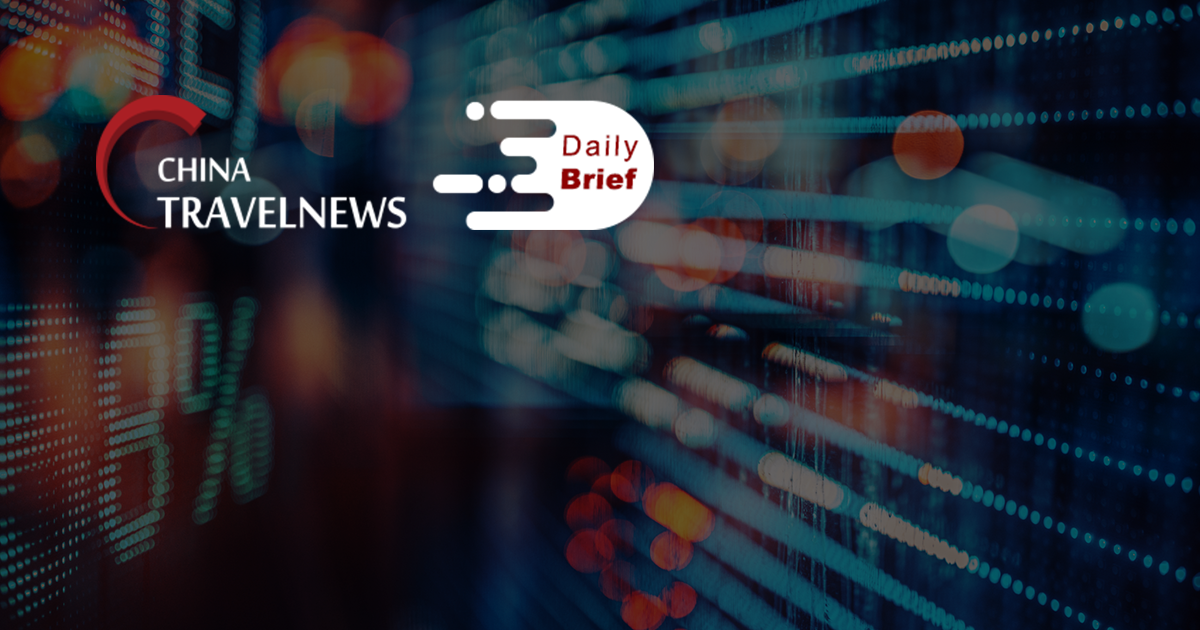 China caps passenger capacity of "high-risk" flights
>> China will limit the passenger capacity of international flights to or from places deemed to be at high risk of COVID-19 transmission to no more than 75% in an effort to contain imported coronavirus cases, according to the country's civil aviation regulator. The administration noted international passenger flights are classified as high-risk in accordance with the administration's latest technical guidelines for airline pandemic prevention and control. To date, the administration has issued 31 "circuit-breaker" flight suspension directives and canceled 52 inbound flights.
IHG partners with Alibaba's Ant Group on credit-based experience
>> InterContinental Hotels Group has partnered with Alibaba's fintech unit Ant Group to enable the credit-based "Post Post Pay" functionality at all IHG properties in mainland China. Upon check-in, travelers whose credit scores make them eligible for "Post Post Pay" do not need to provide their credit card information for room deposits, so check-in is faster and travelers enjoy greater data privacy.
Meituan reports the world's highest hotel room nights, for now
>> According to Meituan's Q2 2020 financial results, its number of domestic hotel room nights stayed was 78 million, almost triple Booking Holdings' results and four times that of Expedia, making Meituan the world's largest online hotel booking platform in the second quarter. Booking Holdings' room nights in the second quarter slumped 87% to 28 million compared to the same period last year, while Expedia's dropped 81% to 19.2 million.
Klook pivots to domestic for long haul
>> Activity marketplace Klook has shifted its focus to local and domestic products, and the pivot is part of its long-term strategy, chief commercial officer Wilfred Fan said at Arival's Asia-Pacific Virtual Summit. "Though that was not our primary focus when we started the company, we believe that now it could be one of the core strengths of our brand and our business going forward."
Smart tour guide operator Lvji reports a net loss of $11.7 million
>> Online tour guide provider Lvji Technology said its half-year revenue decreased by 56.1% to USD 11.77 million. The number of the tourist attractions in China that use Lvji's online tour guides increased by 40.6% year-to-year from 8,304 to 11,674. Lvji uses VR technology innovation to further launch VR business in order to grasp the trend of cloud tourism and 5G innovation.
Exosonic developing low-boom supersonic jet possibly to serve as "Air Force One"
>> Supersonic aircraft startup Exosonic won a US Air Force contract to develop a low-boom supersonic executive transport that could serve as a future "Air Force One". The supersonic aircraft would allow key decision makers and teams to travel around the world in half the time it takes now, writes the Presidential and Executive Airlift Directorate on Twitter.
Chinese-owned Swissport agrees on emergency takeover
>> A consortium of US and British private equity firms and banks will buy out the majority stake in Swissport currently held by Chinese conglomerate HNA. The bailout will comprise a EUR 300 million short-term cash injection to meet immediate financing needs followed by a EUR 500 million package. The deal will wipe EUR 1.9 billion of debt from the company's books. HNA bought Swissport for CHF2.7 billion in 2015.