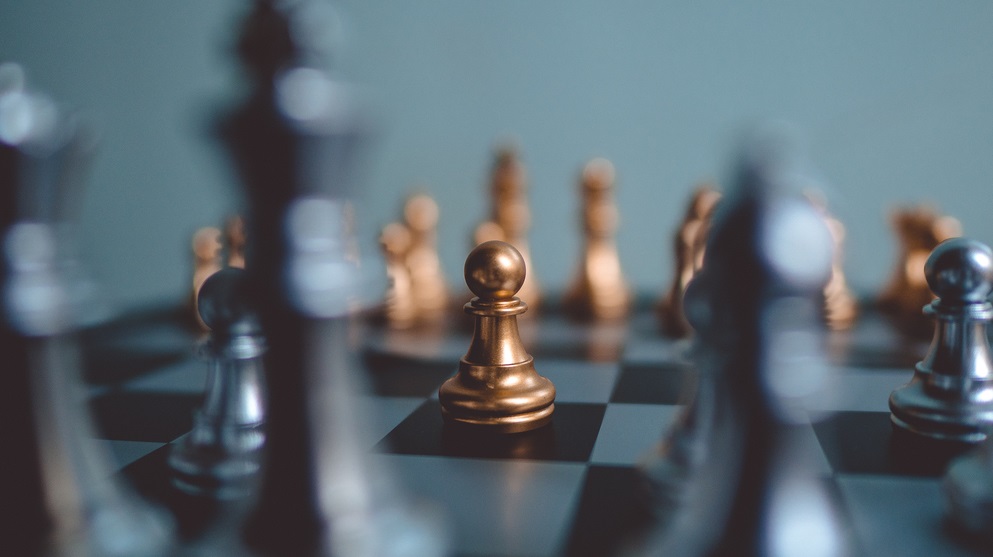 Trip.com Group, Alibaba may team up to rival Meituan
Trip.com Group chairman James Liang and Alibaba CEO Daniel Zhang held private talks this week on the Chinese OTA's potential partnership with the e-commerce giant's fintech unit Alipay, reported local news outlet Caijing Tuya, citing multiple sources. The news outlet also said there were earlier rumors that Alibaba may join forces with Trip.com Group through investment or strategic partnership. An analyst said the two giants may form a partnership to compete with local and travel service platform Meituan.
Meituan launches Super Group-Buying for hotel advance purchase
Tencent-backed Meituan, a local lifestyle and travel consumer services platform, has put forward a new solution to combine group buying with hotel bookings. Meituan launched a hotel advance purchase product named "Super Group-Buying", partnering with 12 hotel groups including Accor, Club Med, Wanda Hotels and Funyard Hotels to offer upscale hotel rooms at lower pricing.
WeChat app no longer being used at McCarran airport
WeChat, one of the apps President Donald Trump believes could be a national security risk, is no longer being used as a tourism guide for Chinese visitors arriving at McCarran International Airport. McCarran spokesman Joe Rajchel said the discontinued use of WeChat at the airport in January, when Hainan Airlines discontinued service. Trump recently issued executive orders banning any "transaction" related to TikTok and WeChat. The ban is set to take effect in 45 days.
Trump's WeChat ban will harm more than tourism
President Donald Trump's executive order barring Americans from doing business with Tencent Holdings, maker of the super-app WeChat, will deal a serious blow to the already beleaguered U.S. tourism industry. It could also help undo decades' worth of progress in establishing person-to-person ties between the two increasingly fractious countries. In 2019, its 2.8 million visitors to the U.S. made up only 3.5% of the international travelers who arrived in the country, but they accounted for 13.4% of the total spending.
Booking CEO: US-China tensions could hurt online travel
Travel companies will be more cautious in approaching markets in China due to geopolitical tension. That was the message of Glenn Fogel, Booking Holdings CEO, during an interview with CNBC. Booking Holdings sold part of its stake in China's Trip.com Group. The stake was valued at the time at about USD 105.5 million, a price that reflected then-depressed market values during the first peak of the pandemic. The conglomerate now holds a 4.93% stake in Trip.com Group, down 3 percentage points from a year earlier.
China re-opens visa facilitation for European nationals
China decides that foreign nationals from a list of European countries who hold valid residence permits, including work permit, permit for family reunion and personal matters, may apply for visas for free at any Chinese embassy or consulate in these countries, including Albania, Ireland, Estonia, Austria, Bulgaria, North Macedonia, Belgium, Iceland, Bosnia and Herzegovina, Poland, Denmark, Germany, France, Finland, the Netherlands, Montenegro, Czech Republic, Croatia, Latvia, Lithuania, Luxembourg, Romania, Malta, Norway, Portugal, Sweden, Switzerland, Serbia, Cyprus, Slovakia, Slovenia, Spain, Greece, Hungary, Italy and United Kingdom.
Passengers from China allowed temporary transit through Hong Kong
Hong Kong International Airport said that passengers from mainland China would be able to transit through Hong Kong to other destinations from Aug 15 until Oct 15, in a boost for its dominant carrier Cathay Pacific. Transit in the other direction, inbound to mainland China, will remain banned at a time when China's aviation regulator has severely limited the number of international flights due to concerns over the spread of coronavirus.
"Happy Flight" travelers crash Chinese airline's app with panic buying
China Southern Airlines' app crippled on Wednesday amidst the panic buying of one of its ticket discount offers branded as "Happy Flight." As a large number of passengers logged in to book tickets through "Happy Flight," the China Southern Airlines app crashed due to heavy traffic. "Happy Flight" is the latest in a series of similar schemes launched by nine major Chinese carriers, highlighting people's irresistible desire to travel as the COVID-19 situation gradually eases in China.
Taiwan's China Airlines shutters travel agency
China Airlines has decided to shutter its online travel agency YesTrip before any further losses amid the COVID-19 pandemic, reports said Friday. The news emerged from Taipei City's Department of Labor that the company had filed an application for layoffs mentioning "ending business" as the reason, cable station TVBS reported. YesTrip Chairwoman Chou Ling-wen already voluntarily left the company in June.
IHG's Greater China RevPAR drops 62% in half year
IHG reported a 52% global RevPAR decline for the first half of 2020, while RevPAR in Greater China dropped 62% during the time. Global occupancy rate was down to 25%. CEO Keith Barr revealed during the earnings call that the company made the decision in July to eliminate about 10% of its corporate staff. The Greater China area generated USD 18 million in half-year revenue for IHG, and that's only 1.4% of the UK-based hotel chain's global income in the period.
China business travel returns for Marriott, revenue tumbles
Marriott has reopened 91% of its hotels globally as business travel reemerges in China and worldwide occupancy, which tumbled to 11% in April, reached 34%. The company reported quarterly profits on Monday that fell far short of expectations, however, and revenue plunged. In China, where business travel and even some group events resumed, occupancy levels reached 60%, about 10% lower than the same period last year, Marriott said.
Huazhu Group awaits Hong Kong listing clearance
US-listed mainland Chinese hotel chain Huazhu Group is expected to pass the listing hearing of the Stock Exchange of Hong Kong this month to raise up to USD 1 billion in a secondary listing, mainland media reported. Huazhu had 5,618 hotels or 536,876 hotel rooms in operation as of the end of last year.
Digital marketing expert ASAP+ joins TravelDaily China in webinar
Dave Rumsey, CEO of ASAP+, a digital marketing specialist targeting Chinese consumers, will share insights on a webinar hosted by TravelDaily China and ITB China on August 18. Themed "How Travel Brands Should Utilize WeChat Now and in Future", the online session will shed light on how to stay relevant to the Chinese consumers through smart content and tactics and emerge as a retail-savvy travel brand, leveraging WeChat Mini Program e-commerce offerings.
Corporate travel startup Z-Trip raises around $14 million
Z-Trip Business Management, a Chinese full-service business travel management company, announced it has raised around RMB 100 million (USD 14 million) in its Series A and A+ financing. Styling itself as China's TripActions, Z-Trip is currently providing business travel management services to more than 800 medium and large scale enterprises and listed companies.