China's hotels continue to recover in midscale and economy
>> China's hotel industry is on track to recover from the impact of the coronavirus outbreak earlier this year particularly in its midscale and economy segments, according to STR.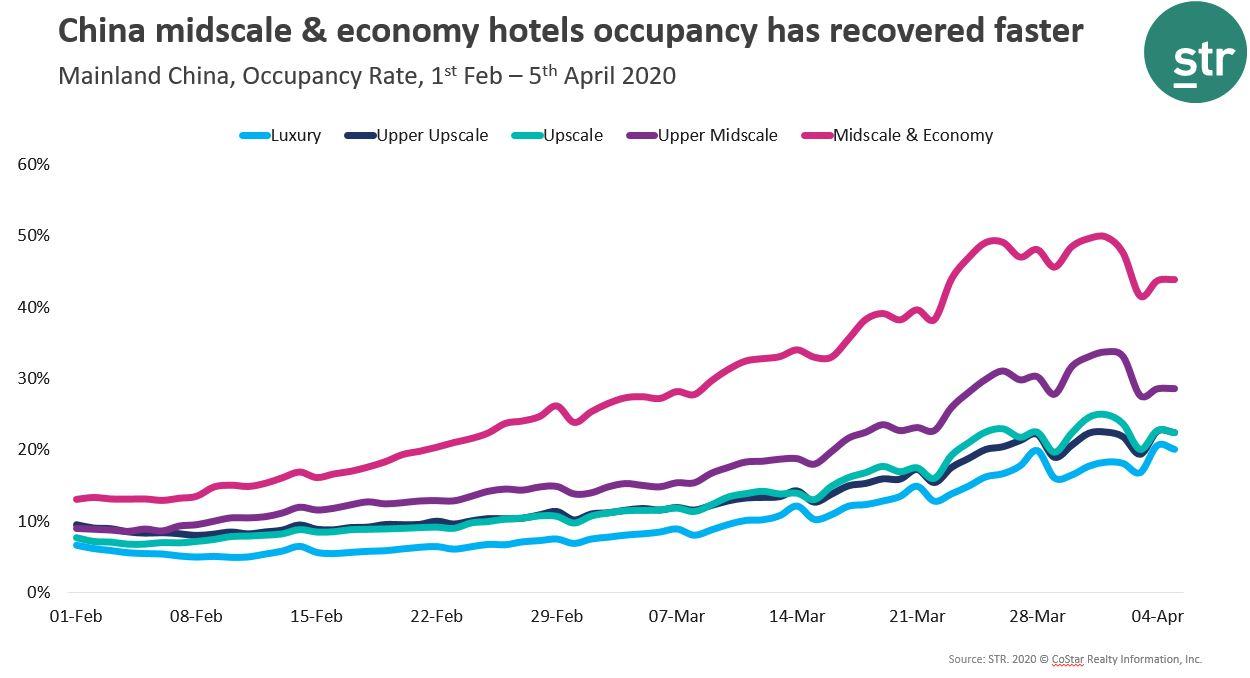 China Southern gets nod to issue 613.4M foreign-listed shares
>> Asia's largest airline operator China Southern Airlines has received regulatory approval to issue up to 613 million foreign-listed shares at RMB 1 per share.
HNA Group's West Air unit gets breathing space to complete stake sale
>> West Air, a Chinese budget carrier owned by the HNA Group, has persuaded some creditors to postpone receiving their bond payments, getting much-needed breathing space as its indebted parent company struggles for financial survival. The deferment is a relief for HNA, which is under de facto state ward by the local authorities of Hainan province to trim its debt burden.
Shanghai Airport stock slumps below target by widest margin in 13 years
>> The slump in the world's biggest airport operator is dividing traders and analysts about the value of one of the market's favourite picks, as the coronavirus pandemic causes unprecedented damage to travel and trade. Shanghai International Airport, the operator of the Shanghai Pudong International Airport, has fallen 21% on the local bourse this year to RMB 62.54, while 14 analysts tracked by Bloomberg lowered its 12-month price target by only 6.5% on average to RMB 81.86.
Hong Kong to hand airlines HK$268 million as COVID-19 batters travel
>> Hong Kong's cash-strapped Cathay Pacific Group is in line to receive HKD 236 million (USD 30.4 million) from a one-off government subsidy as the coronavirus pandemic ravages the travel industry worldwide. The city's aviation regulator clarified details of the plan, which will provide carriers with up to HKD 1 million per aircraft as part of a HKD 137.5 billion citywide pandemic relief package.
Global aviation loss may rise to $2 trillion on coronavirus
>> The losses for the wider global aviation industry, excluding airlines, from the coronavirus pandemic could exceed USD 2 trillion this year, according to the Institute for Aviation Research, an independent think tank.
Global airline capacity dipped to 39 million seats as of April 6, with further cuts expected to be made by carriers around the world next week, according to OAG, but analysts think the industry could be "reaching the bottom". The International Air Transport Association said passenger revenue losses for airlines in the Asia-Pacific this year are expected to reach around USD 88 billion and USD 252 billion globally.
China's theme parks re-open with strict rules
>> Since China is getting better control of the spread of the COVID-19 disease, theme parks and amusement sites across the country have started to open their doors once more. Many theme parks have strict measures in place to prevent further outbreak of the virus. Before being admitted into the park, visitors are required to have their temperature checked and to show their health QR codes and IDs.
Chinese travelers vacation close to home
>> China's first test of travel demand after its coronavirus outbreak was the Qingming festival last weekend, but rather than hopping on a plane or train, people chose to travel closer to their homes. Almost all visitors to China's top 10 tourist hotspots during the holiday were locals, said Ctrip, as travelers now prefer weekend getaways of two to three days, and travel agents are barred from running run cross-province trips.