ChinaTravelNews, Ritesh Gupta – Beijing-based Mafengwo.com and artificial intelligence specialist Aiello Inc. bagged the Innovative Marketing Award and the Product Innovation Award, respectively, at the 2019 TravelDaily China's Digital Travel Awards held recently in Shanghai.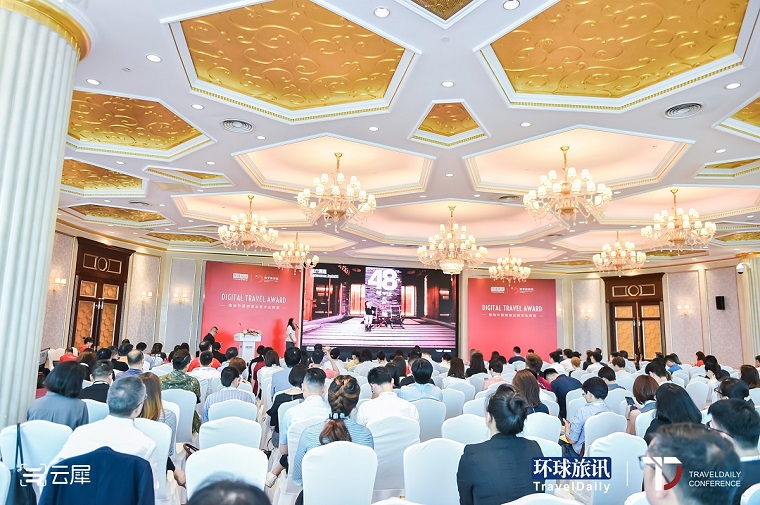 The grand awards ceremony for the winners was held in conjunction with the 2019 TravelDaily Conference's Huangpu River Cruise Dinner.
Product Innovation Award
Aiello, the company with offices in Taiwan and Shanghai, thwarted the challenge from four other finalists:
(iFlyTek Translator 3.0, virtual interlining hotel booking platform Splitty, The Robins and iMap Scenic Tourist Attraction Guiding System) to emerge victorious. It also bagged the People's Choice Award along with Gold Award in the same category.
Aiello helps the travel industry to operate and monetize voice entry and in their digitalization initiative, shared Vic Shen, CEO and founder of the company.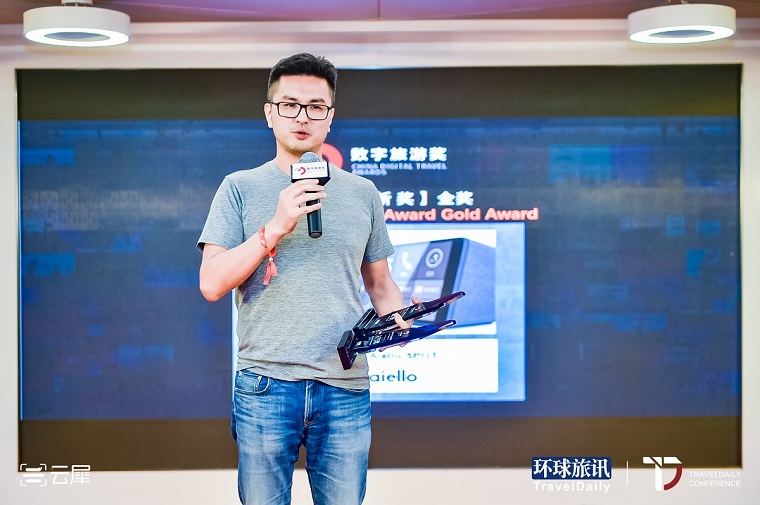 Vic Shen, CEO and founder of Aiello
"Aiello has been providing an in-room voice entry (service) for guest to enjoy IoT devices control, facilitates room service order and hotel information inquiry. The entire service from Aiello includes a smart speaker, hotel operation SaaS platform to help hotels build a digital platform to understand their guest preference, auto answer Q&A, room service efficiency etc. for uplifting the guest in-room satisfaction and letting them enjoy a smart hotel experience," mentioned Shen.
He added that the natural language understanding SaaS platform, called JustChat, provides a dedicated and strong travel language understanding capability for organizations like hotels to communicate with their guests over voice.
Innovative Marketing Award
Mafengwo capitalized on its data prowess, social attributes, travel content and recommendation capabilities for its Best Summer Homework campaign, created for Singapore Tourism Board (STB). The company won the Gold Award in the Innovative Marketing Award category, and shared the People's Choice Award with Chimelong (chosen for its Happy Halloween "Kill Your Ghost" Integrated Communication) in the same category.
The other finalists included: Airbnb, Ctrip, Atour and Simple Tour.
"From Mafengwo data, (it was observed that) the parent-child tourist group accounted for one-third of the total travellers to Singapore," mentioned the spokesperson. "Singapore has been tagged as a "parent-child" friendly destination. However, Singapore ranked 5th among the outbound parent-child friendly destinations on Mafengwo and there're still a lot of great resources hadn't been dug out. Last year, Mafengwo and STB focused on the parent-child theme, striving to create a better parent-child communication by launching a "Best Summer Homework" campaign."

Nita Zhao, Sales Director, Mafengwo.com
During the peak period of parent-child travel, Mafengwo re-created the parent-child experience from children's perspective. Right from the inspiration to booking, the travel website closed the booking funnel. "As a result, Mafengwo successfully made Singapore the most popular outbound parent-child destination for Chinese travelers."