ChinaTravelNews, Jerry Tang, Charlie Li - Hospitality as one of the world's oldest trades has seen its fair share of evolution and challenges in different eras. Now in the mobile internet era when emerging technologies and platforms are transforming travelers' accommodation needs, the industry that was once simply about bed-and-breakfast is now building a greater presence in the digital space.
Amid global economic integration, how is major global hotel group InterContinental Hotels Group (IHG) framing its growth strategy for the coming years? How does IHG maintain the luxury value proposition of Regent and Six Senses after acquiring them? Keith Barr, Chief Executive Officer of IHG, talked to ChinaTravelNews during the WTTC Global Summit 2019 in Spain.
China as "second home market"
IHG was reorganized since 2018 to adjust its strategies in the global markets.
Other than the Central Functions through which the company provides technology and other services worldwide, the hotel group has three major regional segments: the Americas area, the Europe, Middle East, Asia and Africa (EMEAA) area, and the Greater China area.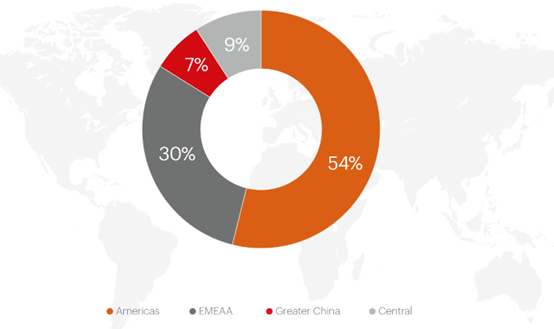 The company celebrated opening its 400th hotel in Greater China this year, after 35 years of operating in the area.
Mr. Barr reckoned that the United States is IHG's major market while China is its "second home market". But how does the hotel group build a collection of brands that can take advantage of opportunities in China?
"China is a bit different. We have to build up different digital technology infrastructure to engage with our customers in China," said Mr. Barr. "Our strategy is to accelerate our growth in this market by having the right collection of brands, ranging from mainstream brands like Holiday Inn, Holiday Inn Express, all the way to the top end of luxury including InterContinental and Regent."
Mr. Barr said the focus in the past year or so was to round out the brand portfolio, making sure they have the right brands for both customers and owners. The UK-headquartered hotelier acquired a 51% stake in luxury hotel brand Regent Hotels & Resorts in 2018 and snapped up another luxury accommodation brand Six Senses Hotels Resorts Spas this year.
IHG will rebrand Intercontinental Hong Kong as a Regent hotel and accelerate the brand into Asia, Europe and globally. "Our brand portfolio today is pretty complete across all the price points and works well globally," said Mr. Barr.
There were reports that the voco™ brand would enter China market soon, but Mr. Barr countered that they "haven't seen the need for introducing the voco™ brand to China today" as there are so many new hotels there already.
Noting that it takes time to bring more of these brands into the China market, Mr. Barr thinks the group has enough brands in China today and a lot of room for growth. "When you think about the population and the economic goals of China, it's still a pretty small hotel industry. We've got more than enough opportunities for the existing brands, but will selectively bring in more brands."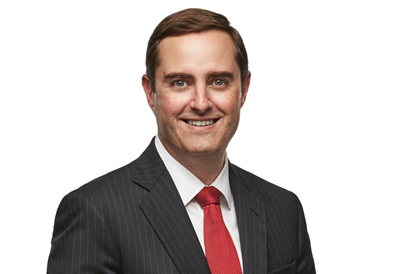 In 2009-2013, Mr. Barr served as the company's CEO of Greater China, laying the foundation for IHG's growth in China. During this period, the company launched the HUALUXE® Hotels and Resorts brand in 2012, which aims specifically at servicing Chinese travelers. The HUALUXE® brand currently has eight hotels in China, and three more in the pipeline.
The company's big push in China right now is Holiday Inn Express, which has started the Franchise Plus offer. It's not a full franchise but a hybrid model, because IHG hires general managers for these hotels.
Will IHG be completely open to the franchise model in China similar to those in Europe and America? Mr. Barr said one of his jobs was to build a long-term strategy for the China market. One part of the strategy is moving towards franchise.
"To do that, you have to have a trained pool of owners, managers and operators that you can feel very comfortable with," Mr. Barr noted. "Years ago, we started investing heavily on human resources in China to build up an academy to train development and management teams we need for Holiday Inn Express. So for every one of those GMs we've trained, they know our standards and we hold them accountable. With pure franchise, it's up to the owners to hire the GMs."
Asked if the company has a timetable for moving to franchise in China, Mr. Barr said, "In the US, 90% of our hotels are in franchise while 99% in China are managed. But we have signed some franchise for Holiday Inn and Crowne Plaza. The fastest growing part of our business is Franchise Plus. So quite quickly you will see us go from 99% managed to 80%-90% managed in China."
Ctrip is running hotels to learn
On Ctrip launching its own hotel brand Rezen, Mr. Barr thinks the Chinese OTA giant is "doing it to learn". "I don't believe it's going to be a core extension of their business because they've been so successful in the traditional OTA distribution businesses in air, rail and hotel. I think they're learning about what hotel experiences can be over time and exploring other ways that they could work with us."
"They could move into the traditional brick and mortar, running a hotel company, but it's just different than what they do today." Mr. Barr sees the OTAs as digital platforms connecting hotels and customers through content. When it comes to actually running hotels, it's a lot more challenging.
For one thing, it doesn't play with their core competency in the digital space. And also, it may be hard for them to really build and train the hotelier team.
According to the company's 2018 annual report, IHG had 12,812 direct employees and overall, "400,000+ colleagues worldwide". "People often say hospitality is a simple business – just give them a good night's sleep and a nice meal. But it takes a lot to do that in 100 countries, [in our case] 5,600 hotels every single day, and do it reasonably well."
Views on Airbnb and OYO
As to the competitiveness and positioning of disruptive accommodation platforms, Mr. Barr thinks that Airbnb has a "marginal impact" on the hotel industry. He sees Airbnb as using a digital platform to remove friction in the transaction for home-sharing and has taken share of other home-sharing companies.
"For about five years, people were telling me that Airbnb would cause the end of the hotel industry," said Mr. Barr. "It has brought a bit of new inventory and has taken a bit of demand away, but on the whole, it hasn't had a real impact on the hotel industry and no one believes it's going to, because the stay occasions are quite different. It's principally driven at a different price point from what we are."
As to OYO, Mr. Barr said it's another good example of a different segment as the India brand is mainly in the budget and economy segment and IHG is consciously not going down to that price point.
"They're deploying capital into renovation and being a distribution model in the budget segment. So I think there's a synergy with Airbnb if they can beef up. But they are in the segment that we're not going to compete with," Mr. Barr commented.
While IHG has invested heavily to ensure a consistent guest experience, from hotel design to procurement of amenities and furniture, Mr. Barr noted that there's "no consistency" in the startups. "At a certain price point, people don't care about consistency."
Will Airbnb and OYO eventually move up to the midscale segment, or even the high end? Mr. Barr doesn't think their model can.
"I think they work in a fragmented distribution environment, but as we've seen globally over the past couple of decades, companies like that find it hard to go to mainstream upscale. Could you build your brand saying I'm a budget company, then all of a sudden, you say actually I'm not, I'm really a premium product?"
Mr. Barr admitted that it is possible for Airbnb to acquire some traditional hotel companies in the future like after its IPO, since the startup's valuation is really high compared to traditional hotel firms. But it's not their core business and they don't have the field experience. "They are a distribution platform but we design and build hotels. We train the staff. We have a global sales organization selling hotel rooms to big corporations."
In short, what can the traditional hotel companies learn from these new platforms? Mr. Barr said: "I believe the successful digital companies have removed friction from the historically difficult transaction processes."
Home-sharing in the past had homes listed on a bunch of different websites, and it would take a search of four or five different websites to figure out all the homes available in the market. Availability wasn't clear. All these pain points are what companies like Airbnb are trying to take care of.
Mr. Barr did not rule out the possibility of listing IHG's high-end or boutique hotels on Airbnb, but either way, the company wants to make sure that its customers have the best experience regardless of the booking channels.
Further expansion
To capture more growth opportunities in the hospitality industry, should hotel groups just launch new hotels or buy more brands?
For IHG, as one of the most successful hotel companies in the past decade in terms of overall financial performance, Mr. Barr thinks what it requires is to be "very disciplined".
"We've said publicly that we want to accelerate our pace of growth including expansion in China and launching new brands," said Mr. Barr. "Our investments are going into our technology platforms to drive performance for existing brands, and growing our loyalty platform to support our existing brands. We'll continue to invest in those places."
As of December 31, 2018, the hotel giant had 5,603 hotels opened and almost 1,859 hotels in the pipeline. The company will likely stick to its core business to improve the hotel experience and its investments will be around how to ensure those hotels perform well for hotel owners by providing great experiences to IHG's customers, according to Mr. Barr.
After the mega-merger of Marriot and Starwood, will there still be major consolidation ahead in the industry? "It's a question we are often asked." Mr. Barr said, "Anything can happen. But you have to think about what are the synergies?"
According to Mr. Barr, IHG already has the scale needed to be competitive, so have most of its competitors. "The real challenge is for the smaller hotel companies. What you will see is continued consolidation of small hotel companies that cannot afford to invest in technologies, loyalty and distribution the way we can. They don't have the breadth and scope needed to stay competitive. So there'll be more and more pressure over the years on the small companies."
Big Chinese hotel companies like Jinjiang and Huazhu are very aggressive in growing through mergers and acquisitions worldwide. But will they be competing with IHG on the global market anytime soon?
Mr. Barr said it's difficult for strong domestic players to go international. "I have the utmost respect for Jinjiang and Huazhu. But their enterprises are initially set up and designed for the domestic Chinese business. I think we will compete with them quite aggressively in China. They do things really well and we are constantly evaluating that. But I'm not that concerned on the international aspect."
As new distribution capability (NDC) and ONE Order grow in the airline industry, Mr. Barr agreed that direct connection between hotels and airlines can happen in the future, to offer consumers one-stop shopping solutions and seamless experience.
Mr. Barr noticed that there's a number of startups looking at how to have data shared across industries from hotels to cars to rail and to airlines. "I think it will happen at some point. It will most likely be joint ventures across industries to find a way to share customer data in a consistent way." IHG is also looking at doing something in this aspect.