ChinaTravelNews, Ritesh Gupta - In an initiative that was started around the same time last year, the amendment in the business model of China United Airlines to operate it as a low-cost carrier is progressing well, according to its parent company China Eastern Airlines. This emerged as one of the major developments as the group shared its interim results for the first half of 2015.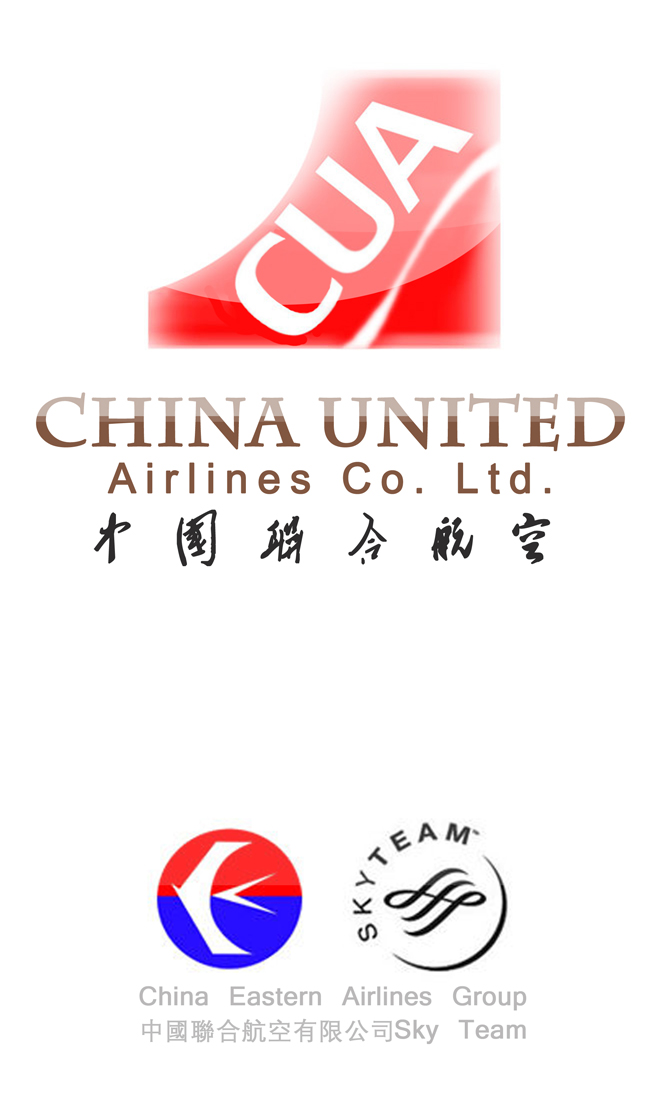 The transformation, initiated as part of plans to deepen makeover in various areas, signalled a way of concurrently operating both full service carrier and low-cost carrier models.
This approach is being supported by a novel asset management model. The group set up Eastern Airlines Technology in November last year to explore the transformation of supporting assets to operational assets. The subsidiary was set up for strengthening aircraft technological maintenance abilities.
According to the group, with the contribution of Eastern Airlines Technology, the maintenance costs for aircraft engines were cut down by 8.85% when compared with same period last year.
Increasing competition
Importantly, running two distinct models at China Eastern was taken in response to the trend of development of domestic and international low-cost airlines.
For its part, China Eastern last month agreed to purchase 50 single-aisle aircraft from Boeing to facilitate its expansion into the LCC market.
In addition to China United Airlines, others in the fray include Spring Airlines, West Air, Juneyao Airlines, Lucky Air and Chengdu Airlines. A couple more are expected to join the bandwagon in the near future.
It is being highlighted that despite the directive by the Civil Aviation Administration of China (CAAC) to facilitate operations of LCCs in 2013, the growth has been rather slow.
In its recent analysis, Irish company Datalex mentioned that running low cost operations and at the same time not doing away with service quality is always a far-fetched task for Chinese airlines facing massive passenger volumes, where maintaining low cost for LCCs is quite tough. The challenge is compounded by the lack of subsidies in today's business environment. Also, the battle for slots at airports located in big cities isn't generally a viable proposition for the low-cost model. Another issue is traditional airlines competing with LCCs on lower prices via promotions and price cuts. Also, the presence of the likes of Air Asia, Tiger Air, Jetstar etc., too, all with considerable expertise in running this model proficiently, is already exerting pressure on Chinese LCCs.
Direct distribution
A critical aspect of cost structure and even revenue generation in case of LCCs is direct distribution.
As highlighted by Datalex, it "seems impossible for LCCs in China to rely on the travel agency channel for distribution, owing to their high commissions and kick-backs".
So how strong is China Eastern's direct distribution?
The group underlines that an e-commerce company, China Eastern Airlines E-Commerce Co, was set up in December last year to facilitate planning and integration of different products and service resources to provide passengers with one-stop travel-related integrated offerings. In all, the portfolio of integrated products was accelerated and 32 types of key products in 10 categories such as online vacation and insurances were introduced.
In terms of results shared after the first half of this year, the setting up of direct sales platform and the launch of China United's official website and mobile application increased the proportion of revenue for the LCC from direct sales by 12.6 pts from the same period last year.
In its report for the first half, the group also shared that the performance of its direct sales channels improved as the share of revenue from direct sales has risen by 9 pts from the same period last year. Also, this has resulted in China Eastern cutting down on selling and marketing expenditure. It amounted to RMB1,888 million, a reduction of 7.63% from the same period last year.
China United focused on expanding non-flight income through the planning of low-cost servicing mode, cancellation of complimentary in-flight meal and promotion of products such as check-in baggage charges, in-flight sales and paid lounge services.
As at the end of the first half of this year, China United operated 30 aircraft in total and realized operating income of RMB1,916 million, profit of RMB93.27 million, representing an increase of 28.04% from the same period last year.
Overall, the operating costs of the Group, buoyed by the low international fuel prices, decreased by 5.61% in the first half of this year, when compared with the same period in 2014.
The team at China Eastern, which also decided to go for a "scientific approach" in devising its flight plans and amenably adjusted its operating capability according to peak and off-peak seasons and market changes, shared that the transformation towards running an efficient LCC model was also being shaped up by several initiatives. Other than setting up of its new official website and app, the other contributing factors include - enhanced flight efficiency and stronger passenger load performance. Also, China United has finalized its all-economy class cabin renovation plan to increase loading capacity.
There were aspects that were also looked into. For instance, to enhance the customer experience, the group not only promoted self-rebooking system, but also upgraded traveler baggage inquiry system and optimized the function of self-check-in machines.
Strengthening loyal customer base
The group is coming up with interesting initiatives to strengthen its loyal customer base. The group posted over RMB137 million in direct sales on its platform and had 60,000 new members registered as a result of its one-day "818 Carnival" promotion, and around 220,000 registered online members logged on that day.
So China Eastern is diligently pursuing ways to expand its loyal member base on one hand, and on the other digital touch points are being refined in order to ensure members find value whenever they engage. For instance, the makeover of its app would ensure a passenger's overall trip requirements via relevant non-air products are being met. This would eventually also improve upon average order value per passenger. At the end of last year, there were 22.84 million frequent flyer members.
As part of its e-commerce initiative, the group is also eyeing in-flight Internet business model and it has been listed as a major opportunity for this year. This is being done not only to gain more traffic via offering of Internet access, but also to strengthen passenger stickiness. This opens a new avenue for the airline to offer suitable non-air products, and analyze shopping behavior with data analysis, as shared by the group in its 2015 Interim Results presentation. Trial operations of the first Wi-FI equipped commercial passenger flight were conducted in Mainland China last year.
Efficiencies in other areas
China Eastern's passenger revenue stood at RMB37,152 million in the first six months, representing an increase of 3.3% from the same period last year.
Net profit was RMB3,562 million, representing an increase of RMB3,550 million from the same period last year.
The group hiked its flight capacity on the Japan, Europe and Southeast Asia routes. On the contrary, the same was cut down on the China – Korea routes owing to MERS (Middle East respiratory syndrome) in Korea. Also, the group chose to facilitate the establishment of Shanghai core hub and Kunming and Xi'an regional hubs.
Another major development was enhanced strategic cooperation with Delta Air Lines, which recently decided to invest $450 million for a 3.6 % stake in China Eastern. Cooperation included realizing interline transit with Delta Air Lines at Pudong Airport T1 Terminal, adding 13 code-share cooperation routes, mutually evaluating corporate customer resources and developing the sales of the Group's premium North America routes.