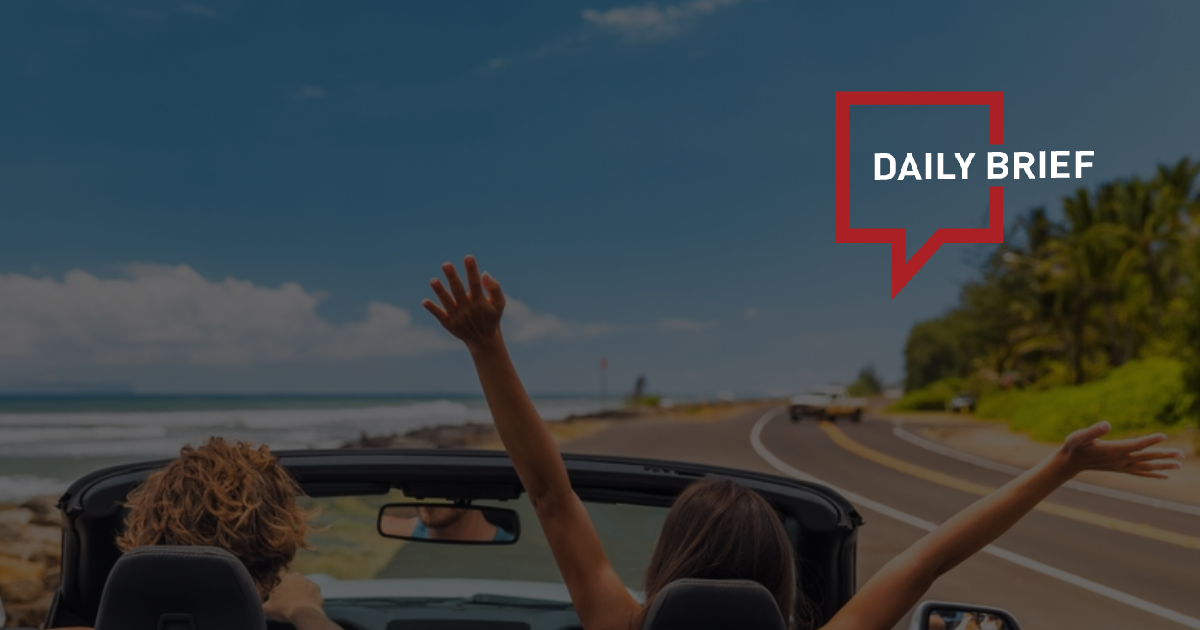 Hilton bets on China's middle class as it eyes about 730 hotels in next 10 years
>> International hotel operator Hilton plans to continue expanding its footprint in China, betting on surging demand from the nation's middle class amid an upswing in tourism. The operator of Waldorf Astoria and Conrad hotels and resorts plans to open more than 730 hotels in mainland China in the next 10 years after opening 100 properties last year, according to Clarence Tan, a senior vice-president of development for Asia-Pacific.
Chinese Valentine's Day boosts hotel reservations, domestic tourism
>> Couples are planning romantic trips as the Qixi Festival, often known as the Chinese Valentine's Day, approaches. According to Shanghai-based online travel agency Trip.com, users in Shanghai, Beijing, and Chengdu were the most active in making reservations for the event falling on Tuesday, which saw a more than 300% increase from the same period last year.
Family the focus for hotels during key vacation season
>> According to a representative from Wassim Hotels and Resorts, a brand of Beijing Tourism Group, the parent-child customer group dominates this summer vacation, making up more than 50% of total bookings. Parent-child travel has now extended beyond just immediate family members to include grandparents and other relatives, China Business Journal reported in July.
China summer spending surges with sold-out shows, packed tourist spots
>> From packed tourist attractions to sold-out concerts, the cultural and tourism market in China is buzzing this summer. The China Tourism Academy predicts that this summer will see the busiest travel market in five years, with an estimated 1.8 billion domestic trips made from June to August. This is projected to generate a whopping RMB 1.2 trillion (USD 160 billion) in domestic tourism revenue.
Cathay Pacific on recovery track but Chinese rivals loom
>> Cathay Pacific Airways is experiencing a long-awaited post-pandemic comeback, but Hong Kong's flagship carrier faces mainland competition that will challenge the airline's status as the gateway to China. Cathay reported a net profit of 4.26 billion Hong Kong dollars ($544 million) for the first half of the year. It was the first black ink in four years, up from roughly HK$5 billion in losses a year earlier.
Prospects are expected to be bumpy, however. There is a strong potential that Cathay will face heightened competition from mainland airlines, said Andrew Yuen, a director at the Aviation Policy and Research Centre in the Chinese University of Hong Kong.
Beijing-Naha direct flight resumes in September
>> The Beijing-Naha direct flight will be resumed in mid-September with a simplified Chinese visa application procedure for people in Okinawa. Experts said this reflected China's response to the appeal of Okinawan Governor Denny Tamaki, who expressed a wish to boost exchanges between Okinawa and China during his visit in early July.
Vietravel Airlines operates first flight to China
>> Vietravel Airlines has operated its first direct flight from Hanoi to China following the launch of the Nha Trang-Macau route in May. The charter flight took off from Noi Bai International Airport in Hanoi and landed in Sanya Phoenix International Airport in China's Hainan province, carrying more than 130 passengers, mostly tourists. Vietravel Airlines' general director Vu Duc Bien said that China is a large market in Asia that the airline has targeted right from its establishment.
Hong Kong-Penang direct flight reinstated
>> After 14 years, AirAsia has resumed its Penang-Hong Kong route. AirAsia AK2280 touched down at Penang International Airport and was greeted with a water salute. Among cities identified for direct flights are Abu Dhabi and Dubai (UAE), Doha (Qatar), Chennai and Mumbai (India), Shanghai, Shenzhen, Beijing and Chengdu (China), Tokyo (Japan), Seoul (South Korea), Istanbul (Turkiye) and Sydney (Australia).