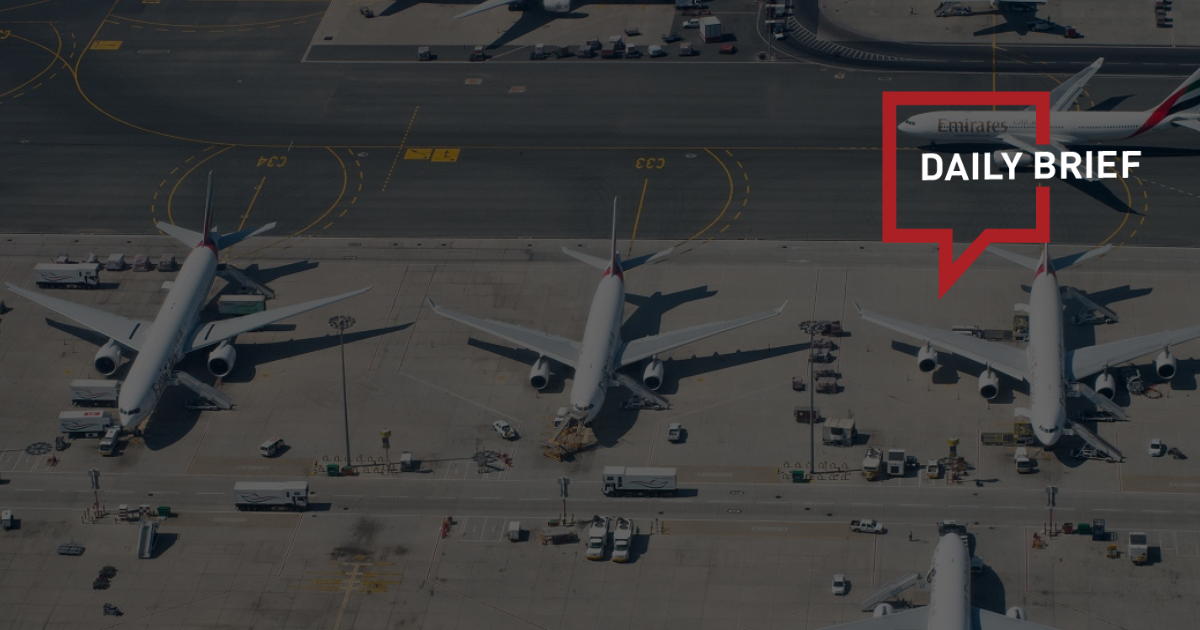 Europe's hopes for busy post-COVID summer dim as Chinese tourists stay away
>> Many tour operators in Europe are disappointed by lower-than-expected bookings from high-spending Chinese travelers who before the pandemic would typically splash between 1,500 and 3,000 euros per person, according to the Global Times newspaper. Chinese outbound flight bookings to Europe during March and August are only 32% of pre-pandemic levels.
China warns its nationals after killings in Central African Republic
>> China's embassy in the Central African Republic has urged its citizens to avoid traveling outside the capital Bangui after nine Chinese nationals were killed in an attack by militants at a gold mine outside the city.
Chinese tourism still lags, but San Francisco expects big spenders when they return
>> San Francisco's tourism sector is banking heavily on the return of visitors from Asia—particularly Chinese tourists—as it looks to get back on its feet after a difficult few years. Although domestic travelers always make up the majority of visitor traffic coming into the city, international travelers drove 60% of overnight tourism spending in 2022.
Hong Kong struggles to win back tourists, 'World City' crown
>> Hong Kong, the city long marketed as "Asia's World City" is making an all-out effort to lure business people and tourists back, after being largely closed off to the world for nearly three years. Still, arrivals are a fraction of pre-pandemic levels. Although visitors hit a nearly three-year high of about 500,000 in January, the most recent available figures, the city welcomed some 6.8 million arrivals in January 2019.
How Cathay Pacific created a mini-city to consolidate its headquarters
>> Cathay Pacific has built "Cathay Pacific City" as one of the largest corporate facilities in Asia, which opened in 1988 and has since acted as the corporate headquarters, the flight operations center, and the base for all crew to assemble and prepare for flights. Cathay City has accommodation for crew, catering, laundry facilities, a bank, shops, hair salon, and even a full gym including basketball courts for staff.
Spring Airlines sees recovery in Thailand flights
>> Flights between Thailand and China on Spring Airlines have recovered to 50% of pre-pandemic levels and are expected to resume normal frequencies this year. Zhang Wuan, vice president of the Chinese carrier, said flights between Thailand and China have emerged as one of the top international routes because Thailand remains a popular destination for Chinese travelers.
Hainan resumes visa-free travel policy
>> China resumed visa-free entry to Hainan on Wednesday. The policy, which covers tourists from 59 countries, was implemented in 2018 but had been suspended due to the pandemic since March 28, 2020. Mai Weiwen, CEO of Hainan Wenhua Tourism Group, said on Thursday that Hainan's inbound tourists were mainly from Japan, South Korea, Russia and Southeast Asia.
Hongqiao airport set to resume international flights
>> Starting from Sunday, Shanghai Hongqiao International Airport will resume international airline services, the Shanghai airport operator announced on Tuesday. Meanwhile, flight services to Hong Kong, Macau and Taiwan will also be resumed.
Alibaba-invested DidaTravel names former Hotelbeds executive as CMO
>> Alibaba-backed travel distribution service provider DidaTravel announced (in Chinese) that it has appointed Gareth Matthews, former CMO of Hotelbeds, as the company's Chief Marketing Officer, effective April 2023. DidaTravel said the appointment will help the company further consolidate its globalization strategy. Mr. Matthews has more than 22 years of experience in travel and technology. He previously worked for travel companies including Hotelbeds and TUI.
Educational travel on the rise
>> The China Tourism Academy released a report on Monday saying that education tourism has become popular among people of all ages. More than 6 million people joined study tours last year, higher even than the pre-pandemic number of 4.8 million in 2019, according to the Education, Science, Culture and Public Health Committee of the National People's Congress.