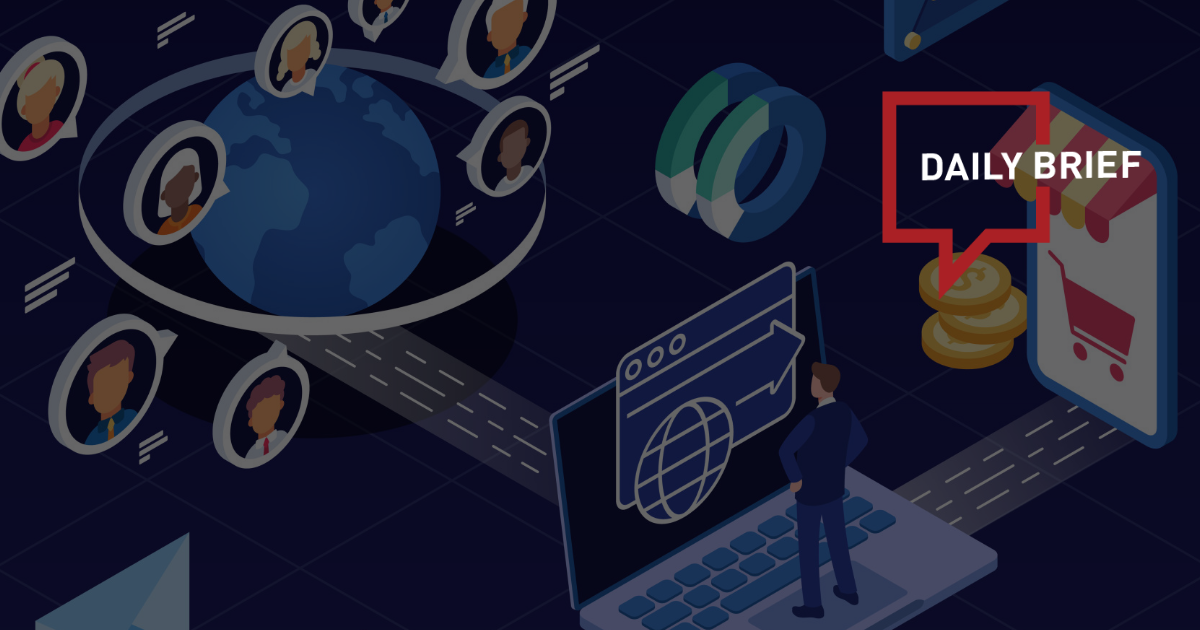 Trip.com Group and Mastercard APAC sign Memorandum of Understanding
>> Trip.com Group and Mastercard Asia Pacific have signed a Memorandum of Understanding to enhance travel experiences and offerings for customers. Collaborating under the MOU, both parties will design and launch joint marketing events to offer travelers a comprehensive range of products, services, member privileges and benefits when they book their trips with Trip.com Group and Mastercard payment options.
Leisure travel firm Tuniu reports 62.8% decline in Q4 revenue
>> Leisure-focused online travel company Tuniu Corporation reported its unaudited financial results for the fourth quarter and fiscal year ended December 31, 2022, posting a 62.8% decline in net revenues. "Although 2022 was the most difficult year for travel industry since the pandemic outbreak, we were pleased to see the beginning of a recovery in the fourth quarter," said Mr. Donald Dunde Yu, Tuniu's founder, Chairman and Chief Executive Officer.
TUI China CEO: Bridging China and overseas markets with travel
>> Guido Brettschneider, CEO of TUI China, recently talked to ChinaTravelNews about the company's growth in China for the past 20 years and his experience in the world's largest source market for international travel.
Nepal hopes for rebounding tourism with more Chinese arrivals expected
>> Tourism professionals in Nepal have been elated these days as their country was included lately on a second list of 40 destinations by China for group tours from Wednesday. "We had been waiting for this news for long," a smiling Kishore Raj Pandey, chairman of Saathi Nepal Travel and Tours, told Xinhua.
China, air travel rebound set to supercharge oil demand - IEA
>> Global oil demand is edging up slowly but is set for a huge boost from resumed air travel and China's economic reopening after COVID-19 curbs, the International Energy Agency said on Wednesday.
Chinese airlines add more overseas flights as industry eyes post-pandemic recovery
>> Chinese airlines are rapidly scaling up the number of overseas flights following the country's lifting travel restrictions after the pandemic. The industry is confident the recovery will continue with more supportive measures in place. The increase of Air China's flight capacity for international routes in February was up 167.4% year-on-year, following China Eastern Airlines' 425.9% increase and China Southern Airlines' 317% jump.
Cathay's CEO wants to turn the airline back to profitability, but faces manpower constraints
>> hopes to be profitable again in 2023, but returning to its pre-pandemic capacity remains one of the airline's "biggest risks," its CEO told CNBC. "We are currently supply constrained mainly by the manpower, not just of our company, but the whole ecosystem within the aviation industry," said Ronald Lam, who took the helm as CEO in January.
Computer breakdown resolved at Hong Kong airport after hundreds delayed
>> Check-in services at Hong Kong's international airport resumed for hundreds of travelers on Thursday with computer systems restored, after local television footage showed scores of people stuck in queues with their luggage. The Airport Authority said the check-in system had fully resumed normal operation after a regular test found an "abnormality" in the network's computer system.
Air China appoints airline veteran as new president
>> Air China has promoted vice president Wang Mingyuan to its new president, executive director and vice chairman. The move, announced 13 March, comes after former president Ma Chongxian vacated his post to become airline chairman. The appointment comes effective immediately, says the state-owned carrier. The leadership reshuffle comes at an important time for the Chinese aviation sector, which is ramping up capacity after Beijing eased much of its 'zero-Covid' policies. Air China, along with compatriots China Eastern Airlines and China Southern Airlines, are expected to post record losses for 2022, a result of China's now-scuppered Covid-19 restrictions.
Chinese ride-hailing giant Didi plans expansion after Beijing's crackdown on the firm ends
>> Didi is planning to expand this year, the company said Thursday, as the regulatory crackdown on the Chinese ride-hailing giant eases. The Beijing-headquartered company said in an online statement that it plans to work with partners in 2023 to launch more diversified products and services. It also said that it plans to cover more cities with its services.
Meituan's ride-hailing drivers quit as stand-alone service model ends
>> Drivers have started to leave Meituan after the Chinese food delivery giant said its ride-hailing platform is giving up on its investment-heavy stand-alone business model. China's largest on-demand services provider announced the move last week in order to save cash and manpower. Instead, it will act as a hub for other ride-sharing platforms and itself.
Raleigh CEO who pitched China theme park sentenced for tax crime
>> Alton Perkins, CEO of Raleigh-based AmericaTowne – which once planned to build an American-style community and theme park in China – was sentenced Tuesday to two years in prison for failing to account for about $3 million. The U.S. Securities and Exchange Commission claims in an ongoing lawsuit that Perkins told investors he was funding a theme park in China. But in actuality, he funneled proceeds from investors into personal expenses, the lawsuit says.