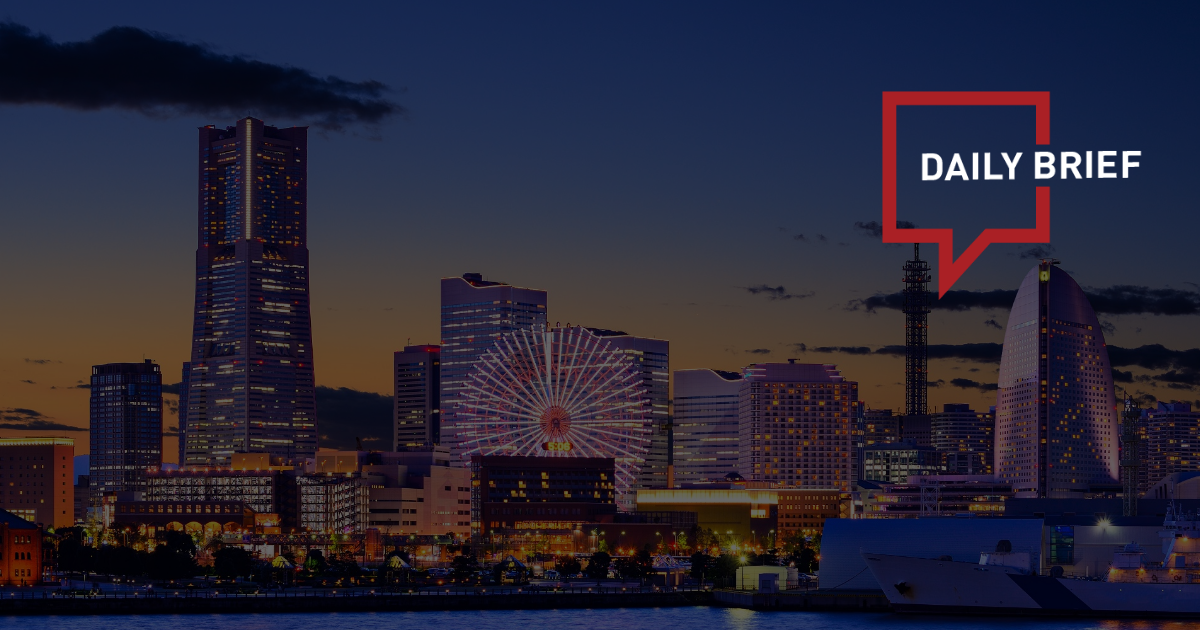 Duty-free business seen as key to building Hainan Free Trade Port
>> Since the opening of the first duty-free shopping store in Sanya, Hainan in 2011, the total sales revenue of duty-free products in the province exceeded 100 billion yuan ($14.3 billion), and the average annual growth rate reached 44.6 percent, according to the local government. Continued efforts to promote the building of the Hainan Free Trade Port as an international tourism consumption center, with a focus on improving the international competitiveness of its offshore duty-free sales, will help the tropical island attract more tourists, experts said.
Sabre data indicates significant outbound travel rebound from China, despite high airfares
>> Sabre has sifted through its extensive shopping and booking data to examine the impact of the reopening through February 9, 2023 on tourism in China, and globally. The insights revealed that interest in inbound and outbound China routes surged in the week of December 26, when China first announced plans to drop quarantine for overseas visitors, and again when mainland China reopened sea and land crossings with Hong Kong on January 8.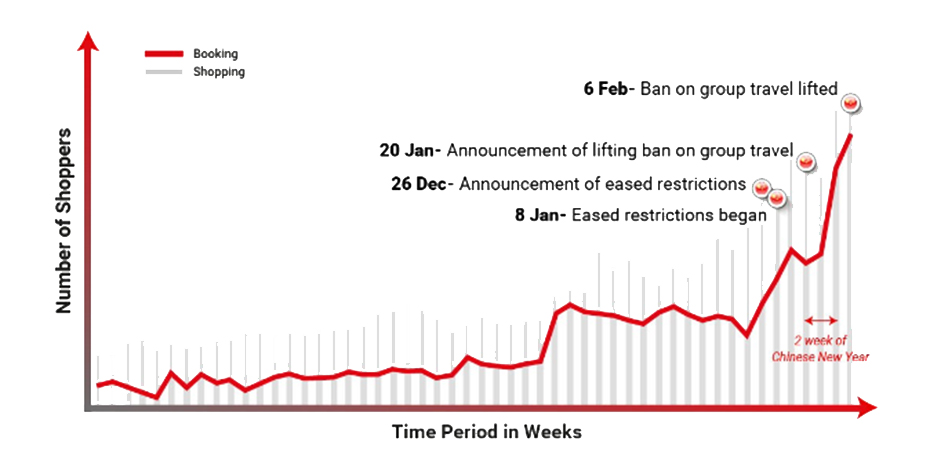 Korean Air, Vietjet, resume various flights to mainland China and Hong Kong
>> Airlines around Asia Pacific are resuming and adding flights to destinations that were cut off during the COVID-19 pandemic and subsequent shutdown in international aviation. Korean Air will resume services and increase flights on its China network from March 17. Vietjet announced it is restoring two more services connecting Hong Kong to Phu Quoc and Da Nang on April 27-28.
Korea-China sea travel routes likely to resume, raising tourism hopes
>> The Korea-China sea travel routes are likely to resume operation next month as the international car ferry services at Incheon ferry terminal plan to end the three-year hiatus caused by the Covid-19 pandemic. Several firms have announced the resumption of passenger transport services between Incheon and various cities in China and started selling travel packages.
China's resumption of group tours to Vietnam welcomed by people, travel firms
>> The Chinese Government's decision to add Vietnam into the list of countries that can receive groups of Chinese tourists from March 15 is expected to further promote the recovery and development of tourism and people-to-people exchanges between the two countries. China was the largest tourism market of Vietnam before COVID-19 pandemic broke out. In 2019, Vietnam welcomed 5.8 million Chinese visitors, accounting for nearly 30% of total foreign tourists in Vietnam. Meanwhile, 4.5 million Vietnamese traveled to China in the year.
Kenya hopes China can help boost tourism
>> Kenya is looking to China to boost the recovery of its tourism sector, one of the country's pillar industries, as it anticipates an uptick in the number of Chinese tourists this year. China is the second-largest source of Asian tourists for Kenya. In 2018, before the pandemic, more than 230,000 Chinese tourists visited and spent at least one night in the country, almost double the figure for 2016, according to Kenya's Tourism Department.
Global tourism industry woefully unprepared for return of Chinese travelers
>> While Chinese travel demand accelerates to pre-pandemic levels, the global tourism industry is still not fully ready to service it, according to some panelists this week at an ITB Berlin session titled "Outlook of Chinese Tourism Market 2023." In January and February, bookings for international flights grew 4.5 times and tour packages and attractions jumped 190% compared to the same period last year, according to Simeon Shi, chief strategy officer and head of corporate development for Fliggy. But international flight capacity remains way below pre-pandemic levels.
Guangzhou aims to be international consumption hub with four-fold increase in duty free shops
>> Guangzhou has issued a development plan that aims to build the Chinese city of more than 18 million people into an international consumption center by 2025 by boosting the number of duty-free and departure tax refund shops by four times to 300 from 76 in 2021.