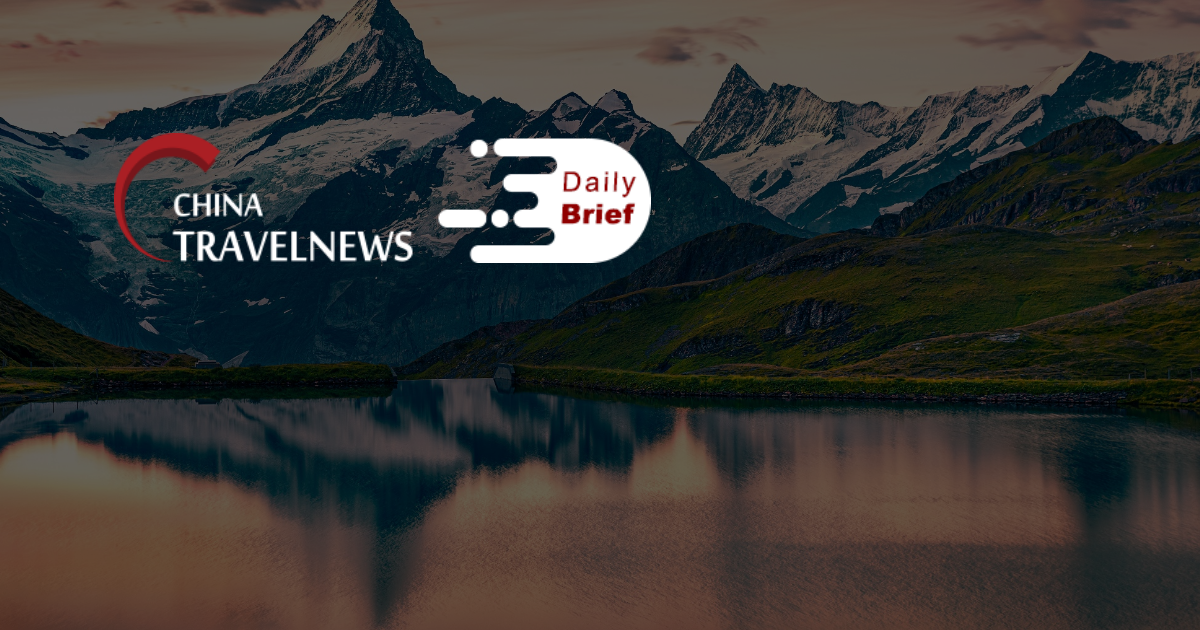 China no longer marks cities with COVID infections in travel-tracking system
>> A decision has been made in China to remove an asterisk mark that appeared on the online travel history code of individuals who visited medium- or high-risk areas for COVID-19 in the last 14 days, according to a statement released on the website of the Ministry of Industry and Information Technology on Wednesday. The aim behind the decision is to facilitate travel and boost economic development, the statement added.
Operation of Shanghai transport system almost back to normal, as resumption speeds up
>> Shanghai is speeding up logistics resumption, as the turnover of highway, water, aviation and rail has almost returned to normal levels before a severe COVID-19 outbreak hit the city about two months ago, according to an official from the Ministry of Transport on Monday.
China quarantine cuts not enough to spur international travel recovery: IATA
>> While China's move to cut quarantine time for travelers is "a step forward", more should be done to do away with restrictions, which are a "disincentive" for travel, says IATA. The industry body's comments come amid the first significant easing of travel curbs to be announced from Beijing, where inbound travelers will only need to spend seven days in quarantine, instead of 14.
Air ticket bookings rise 300% amid surging demand, relaxed travel restrictions
>> China's civil aviation market is experiencing an accelerated recovery on the back of rising flight volume, with domestic summertime ticket bookings surging about 300% over the past week and market watchers predicting that China is witnessing a turning point as more cities are moving to lift travel restrictions. Increased demand has also driven up flight prices.
Bookings leap as Shanghai Disney prepares to reopen June-end
>> The Shanghai Disney Resort announced it will reopen at the end of this month after a nearly 100-day shutdown due the flare-up of Covid-19 in the city, prompting a surge in interest on tourism platforms. Searches for 'Shanghai Disney' on Qunar.com skyrocketed 380% immediately after the announcement, drawing the most interest of any theme park nationwide.
Marriott Bonvoy Mainland China UnionPay Credit Cards With CITIC
>> Marriott has launched three UnionPay credit cards for the Chinese market with China CITIC bank. These are in addition to the existing co-branded cards in the United States, Canada, the UK, United Arab Emirates, South Korea, Japan, and Mexico.
Hong Kong chatbot developer FreeD raises $15 million
>> FreeD Group (parent of TravelFlan), a Hong Kong-based software company that has built artificial intelligence-powered chatbots and recommendation engines for clients including Samsung Electronics and Marriott International, has raised USD 15 million in a new funding round led by a Daiwa Securities Group fund. The capital infusion will allow the customer-service software company to expand further into Southeast Asia and the Pacific by adding offices in Indonesia and Thailand and expanding its Singapore operation.
Los Angeles Tourism & Convention Board promotes Kate Chang to Managing Director, China
>> The Los Angeles Tourism & Convention Board announced the promotion of Kate Chang from Regional Director, China to Managing Director, China. Prior to COVID-19, 14 cities in mainland China offered non-stop air service to Los Angeles with a combined weekly capacity of 30,000 seats. This produced a record-breaking 1.2 million Chinese visitors to the city in 2019, the largest of any overseas market.
DidaTravel expands partnership with Centara Hotels & Resorts
>> Chinese wholesaler DidaTravel has expanded its long-standing partnership with Centara Hotels & Resorts, a leading Thai hotel operator. As part of the agreement, 48 of Centara Hotels & Resorts properties are now available to DidaTravel's B2B buyers at special rates – with 39 of those properties in Thailand and the other nine in Oman, Qatar, United Arab Emirates, the Maldives, Sri Lanka, and Vietnam.